Reasons to Take a Break From Working Out
After Doing CrossFit Almost Every Day, Here's What Happened When I Took 11 Days Off
Like brushing my teeth, eating, and sleeping, CrossFit has just become part of my life. I go four to five times a week at 5:45 a.m., and it's been like that ever since I started back in July 2016. I've taken a few days off for vacations or when I've gotten sick, but other than that, I'm there, busting out burpees and box jumps, sweating and smiling.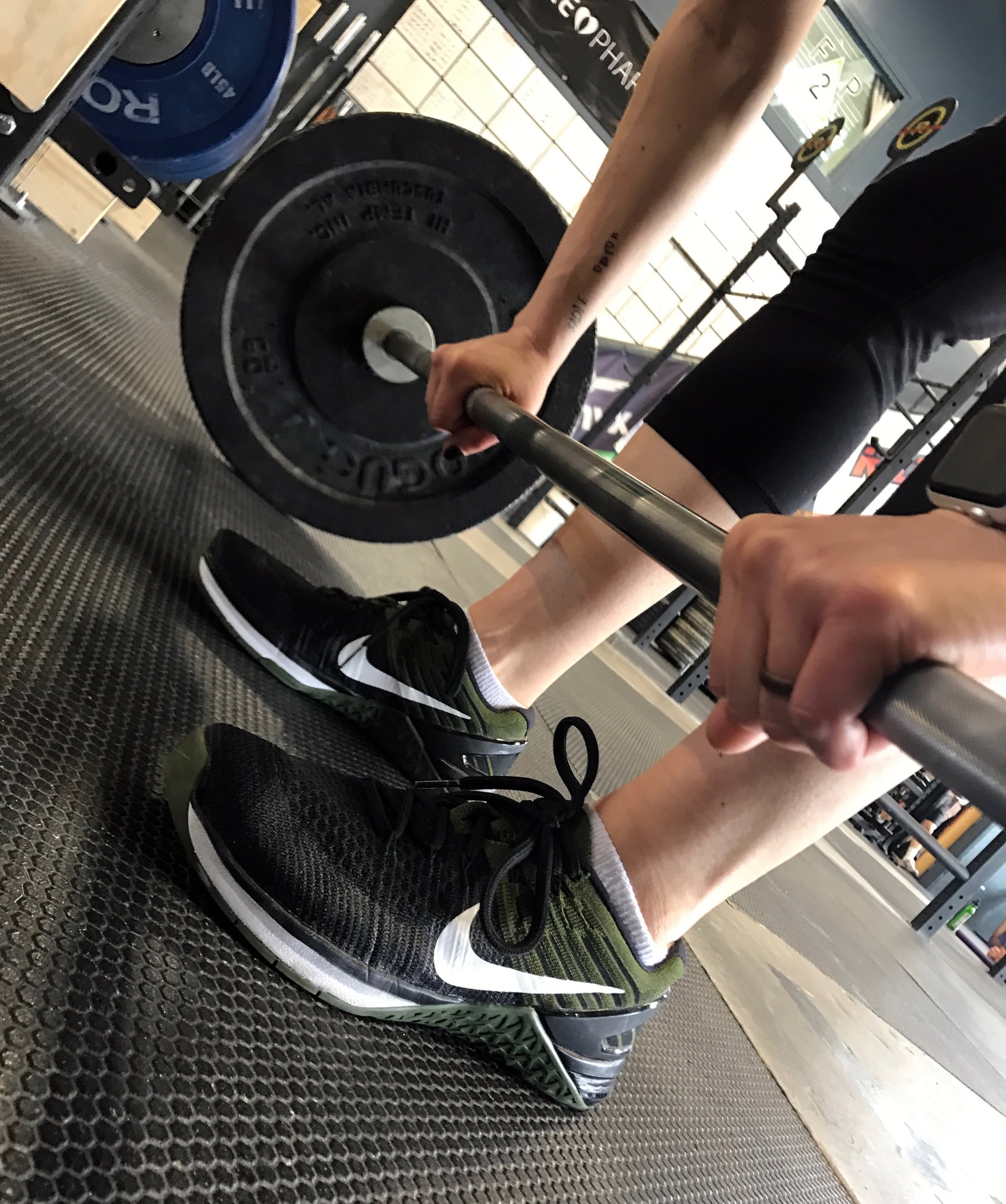 I love how my morning workouts set the tone for my whole day. Nothing compares to that amazing post-workout feeling of accomplishment and sweating along with my CrossFit family. I feel completely off if I have to miss more than a couple of days. Recently, I had to take an 11-day break because of traveling and family stuff. Eleven days! I had never taken that much time off before.
I expected to feel pretty upset about it, but to my surprise, those first few days were . . . amazing! Who knew it would be such a relief not having to do grueling, superintense workouts? My body definitely appreciated the rest. The slight elbow pain and shoulder twinge I had been experiencing went away. And I had time to do other fitnessy things with my family like ski, sled, snowshoe, and swim. I was able to sleep in and stay up late. My mind felt rested, calm, and refreshed.
By the end of the break, I was beyond ready to lace up my sneaks and feel a barbell in my hands. I started to notice my body aching, my energy was low, and I just felt all around cranky and not myself. I joked that my gym needed me, but really, I needed my gym.
The happiness I felt walking into my box that first day back was indescribable. After that 40-minute muscle-crushing workout, lying on the floor, breathing so hard I could barely think, I teared up a little. I felt so grateful for CrossFit, for the mental and physical strength it offers me, for the way it inspires me to push myself, for the supportive community, and for the amazing impact it has on my happiness.
I always believed taking some time off from your regular exercise routine would be good for your body and mind, but I had no idea what an immensely positive effect it would have! This break actually made me stronger — a few days after I got back, I PR-ed my squat snatch and deadlift! Sometimes life happens and you have to put your workouts on the back burner. It's OK! Next time I'm forced to take a break, I'll embrace it, knowing I'll be stronger and more fired up by the end.