Recipe For Low-Fat Vegan Banana Apple Chunk Bread
Bored With Plain Banana Bread? Try This Seasonal Twist That's Under 150 Calories
As soon as you bite into the soft and juicy chunks of cooked apples, you'll want to purposely let a bunch of bananas get overripe just so you can bake a loaf of this warm and comforting banana bread.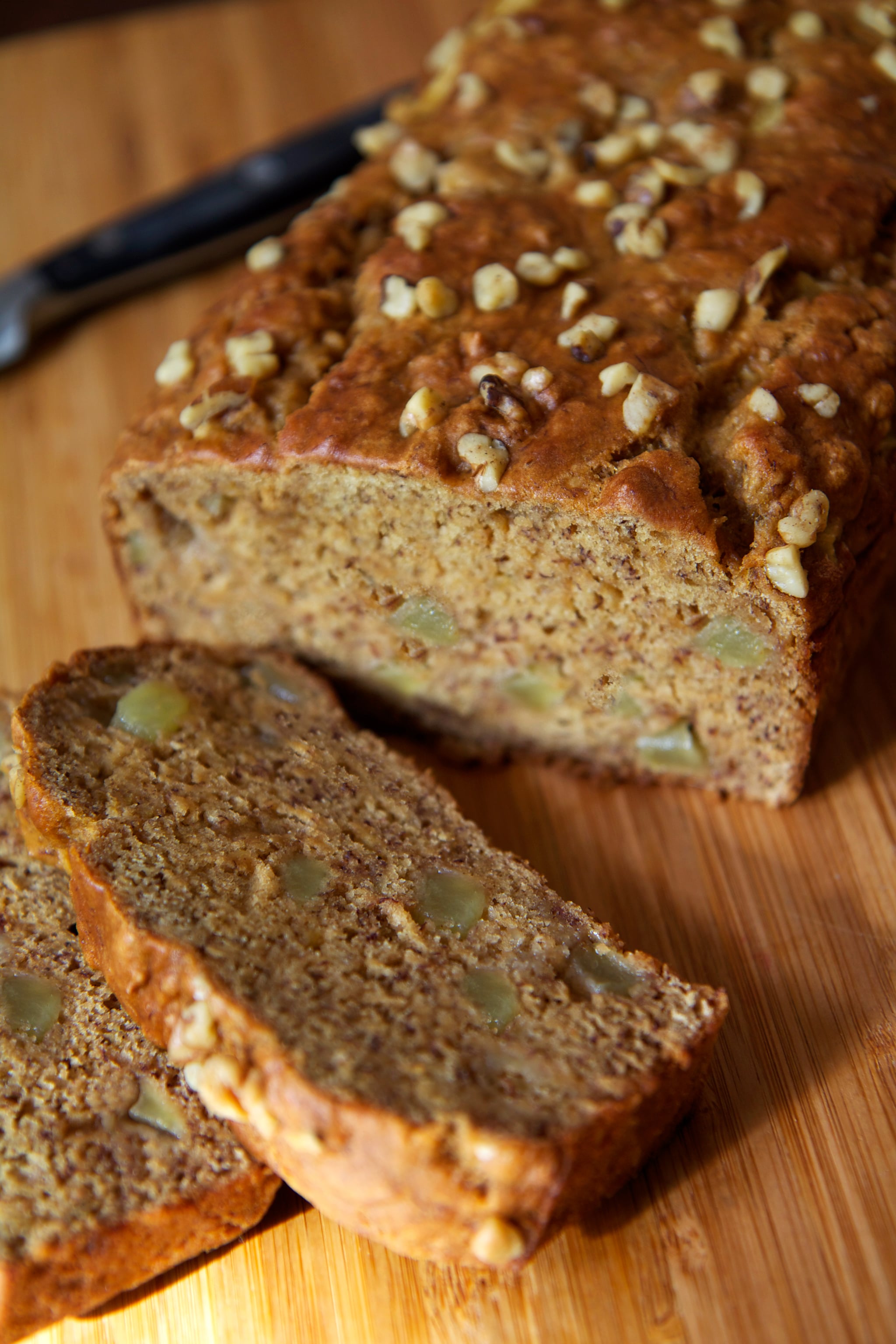 Vegan banana and apple chunk bread
Made with less sugar than a traditional loaf, it's still so naturally sweet from the bananas, apples, and applesauce that it's perfect for a healthy breakfast (toasted and smothered with crunchy peanut butter — yum!) but delish enough to devour for an after-dinner treat.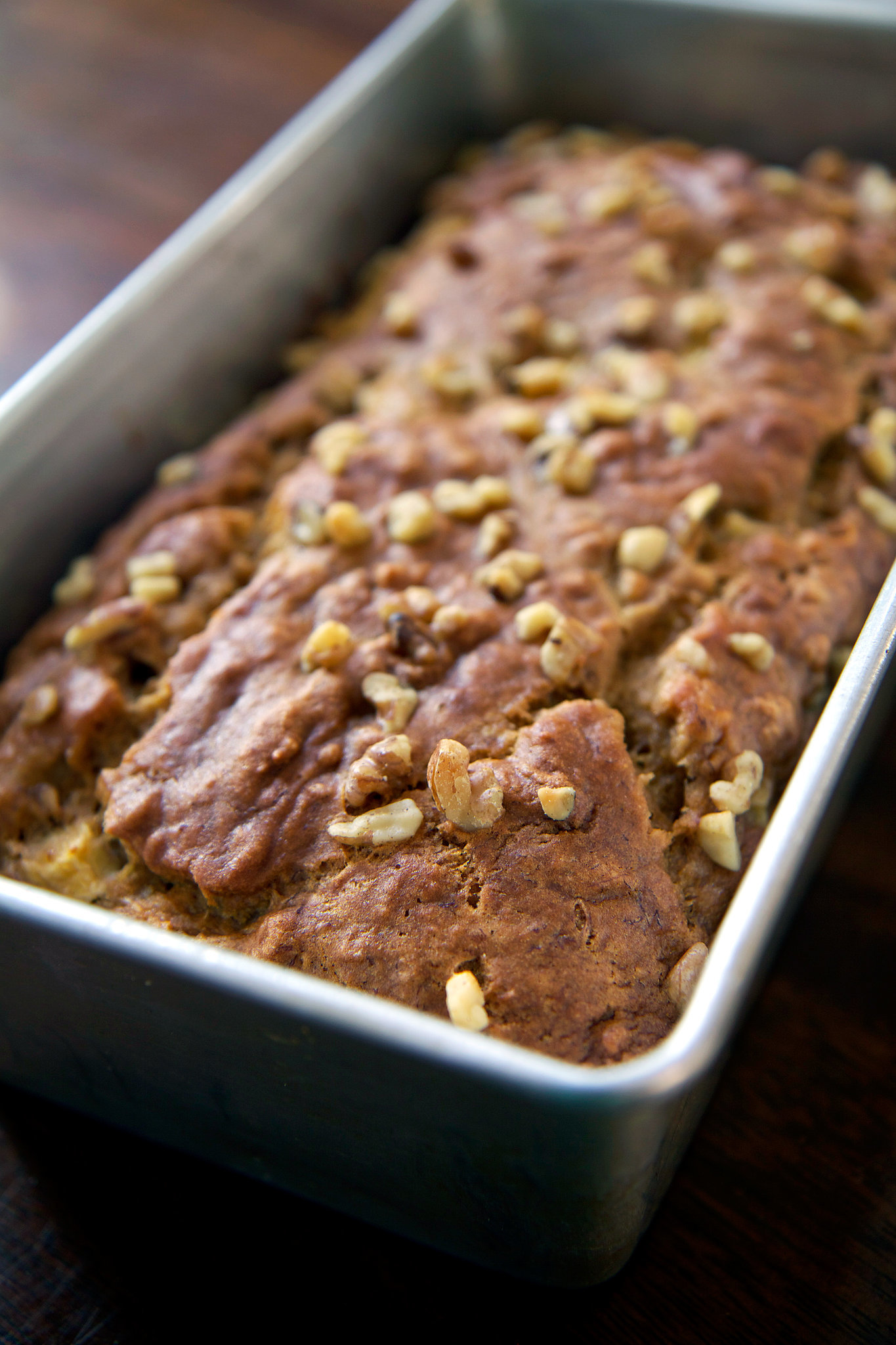 This quick bread is also vegan, so the health-minded you will appreciate that each piece is much lower in fat and calories — just 147 per slice. Grab your bananas, and get baking!