Recipes | Homemade Toothpaste Recipe
Here's How You Can Make Your Own All-Natural Charcoal Toothpaste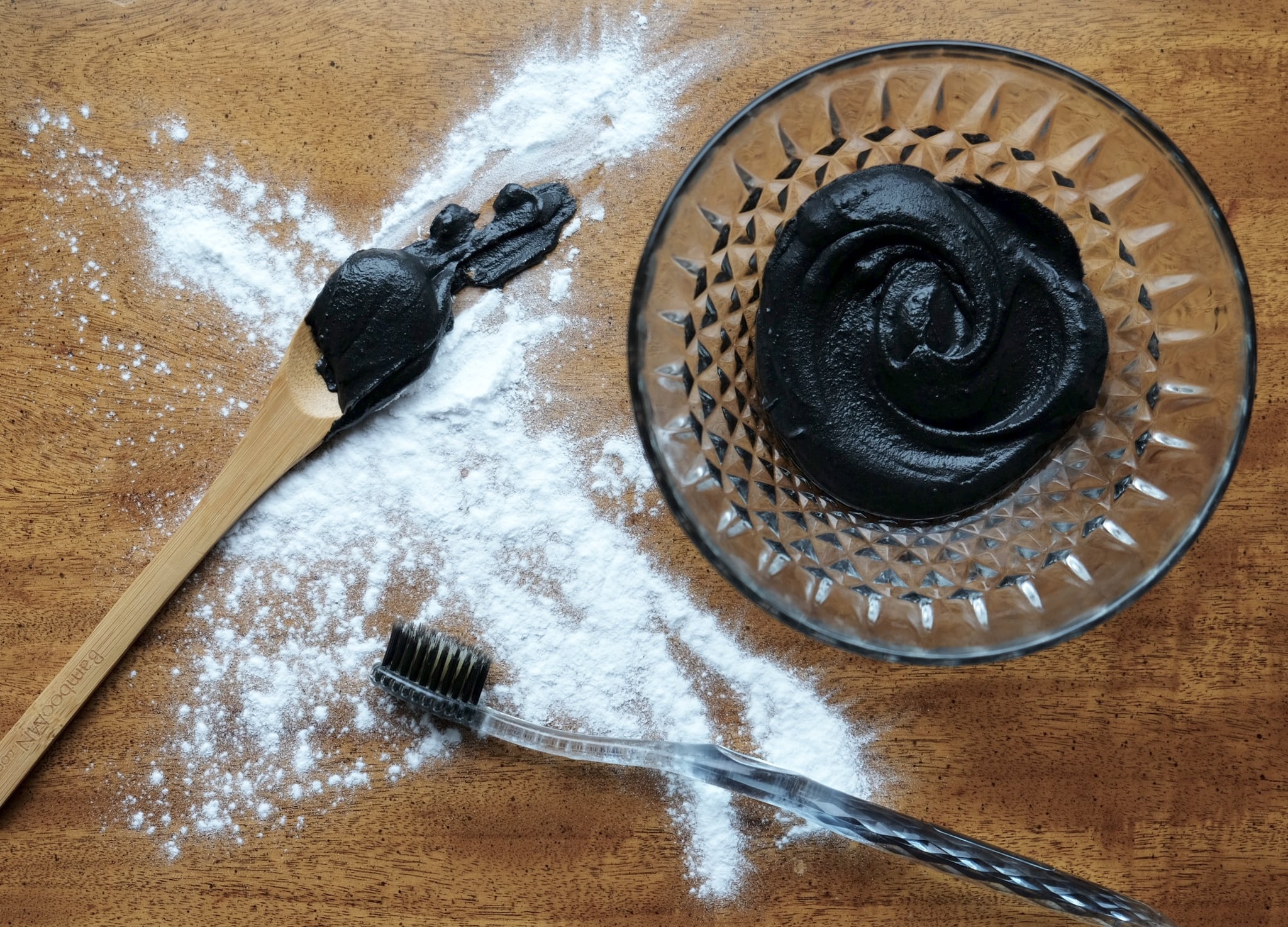 It's my firm belief that even oral health begins with diet. Our teeth are made up of the same core nutrients and minerals that make up our bones, skin, hair, and body. When we aren't getting these nutrients from our diet, our health, and teeth can ultimately suffer. Of course, we aren't perfect and don't necessarily subscribe to the "you are what you eat" mentality 24/7 — we have to live a little. However, we can cultivate oral health from the outside-in as well. Many commercial toothpaste contains chemicals, dyes, and even sugars to maintain our smiles, warranting the question, are these ingredients necessary, or even healthy for us?
This simple and inexpensive DIY will make you ditch the store-bought tube and make your own for good! It's loaded with minerals that your teeth need to maintain their strength. Activated charcoal is added to whiten, purify, and freshen the breath, while coconut oil helps to moisturize, heal, and protect. Essential oils disinfect, fresh the breath, and support healthy gums.
Toothpaste Ingredients:
1/4 cup baking soda
1/4 cup coconut oil
2 tablespoons calcium/magnesium powder
1 tablespoon activated coconut charcoal powder
2-3 drops clove essential oil
2-3 drops peppermint essential oil
1-2 droppers full of Trace Minerals (optional)
stevia to taste (optional)
Directions:
Blend all ingredients together in a food processor until well combined and creamy, store in a glass bottle or tube. To use, dip toothbrush in paste or use a small cosmetic spatula or spoon.
Leave on your teeth for a few minutes after brushing for additional whitening. Additional coconut oil may be added and used to oil pull. Use multiple times per day for best whitening results.
Image Source: POPSUGAR Photography / Alle Weil