Is Running Bad For You?
These Experts Agree: Running Is NOT Bad For You If You Do It Right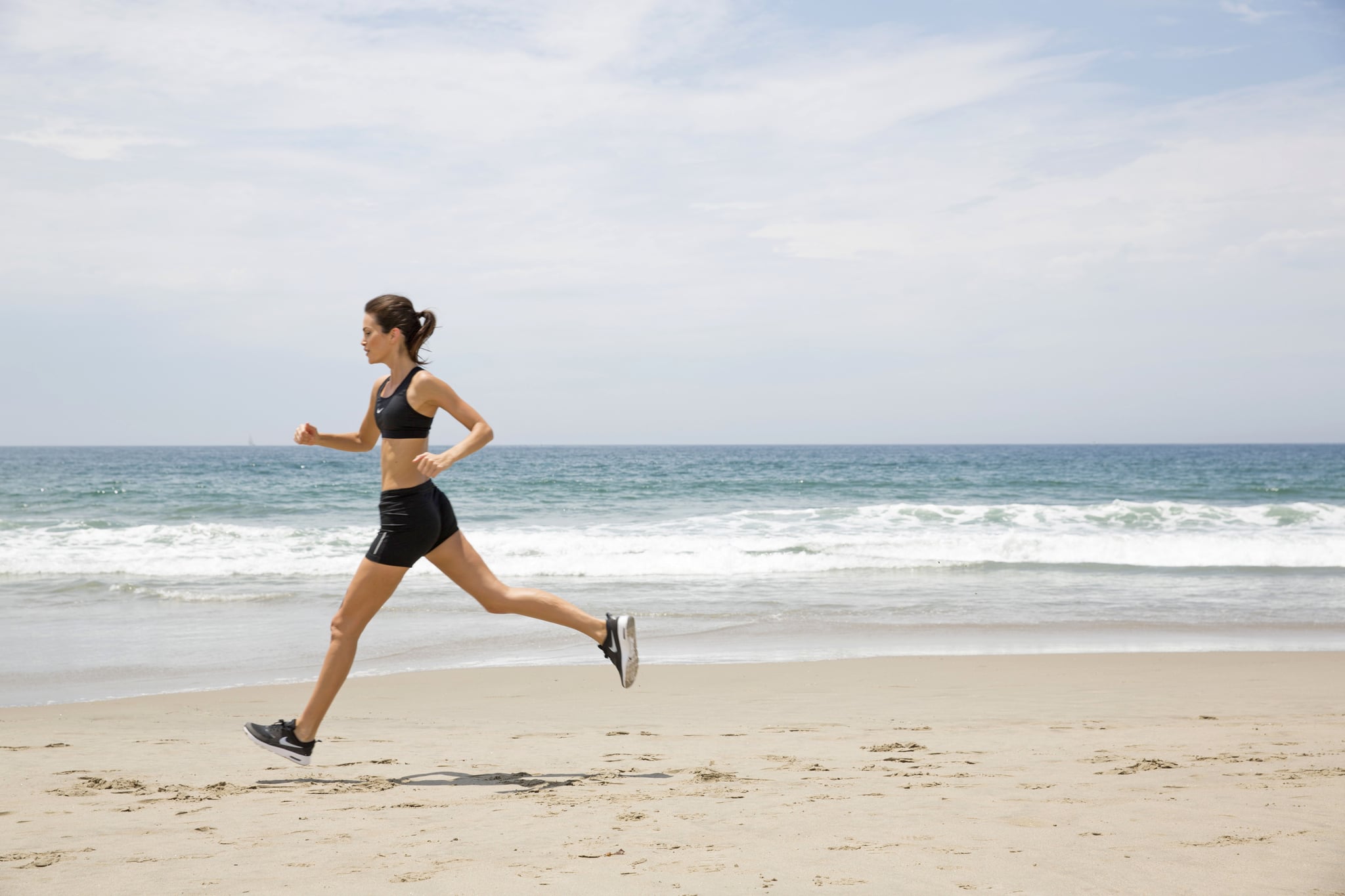 It took me years to build up a love and respect for running. After only a few 5Ks, I committed to running my first half-marathon. Now that I'm training for my first marathon, though, it suddenly seems that everyone's an expert on the damage that awaits my body in the years to come.
If you are a runner, you likely have had friends warn you that running is bad for your knees, joints, and muscles. They tell you the horror stories of what they've read and tried to convince you to give up running for the sake of arthritis. Your friends probably mean well, but don't break up with running or ditch your long-distance dreams just yet!
Before you listen to your friends, we actually went to the experts to give you the information you really need to know and to answer the question once and for all.
The short answer is that some injuries can be attributed to running. The good news, though, is that running injuries are largely preventable and there are a number of easy-to-implement strategies you can start using today to stay safe, no matter what distance you plan to conquer next.
Listen to your body
Monica Lam-Feist, fitness lead at AlgaeCal, ACE certified personal trainer, and former University of Wisconsin-Madison varsity soccer player, gave POPSUGAR her personal rules of staying safe and active as a runner, noting that if you're running to improve your health, you don't need to run more than 50 minutes each week to maximize the health benefits. Monica says that while consistently running long distances may potentially damage muscles, joints, and your body overall, most of this damage can be prevented by taking the time to correct your running technique. Something as simple as listening to your body before, during, and after your run can save your body from tremendous wear and tear.
In fact, Dr. Roger Charms, a board-certified orthopedic surgeon who is fellowship-trained in sports medicine and specializing in complex knee and shoulder conditions at Illinois Bone & Joint Institute, said he sees running injuries in his medical practice that he believes can be prevented with attention to running gait. Dr. Charms suggests choosing the right running shoes for you and having your gait professionally analyzed at a running clinic or physical therapy clinic. Pay attention to how you feel during and after your run. Dr. Charms told POPSUGAR to listen specifically for a "crack, pop, or grind" and to look for signs of "stiffness or swelling." Does anything feel out of balance? Where do you show the most wear and tear on your shoes? Listen to your body and adjust your form when you feel pain or stress.
Your body can also be your expert guide for knowing when to increase mileage or pace. Whether you're new to running or just new to training for a particular race distance, increase your mileage gradually and give your body time to catch up with your ambition. We have a wide variety of training plans designed to get you off the sidelines and to the finish line with gradually increasing weekly mileage.
Complement your running efforts by taking the time to properly warm up like track and field professional athlete and former Olympic qualifying track and field athlete Julian Reynolds. Julian told POPSUGAR the best warmup is an active warmup. Take it from a pro and start with a jog, then add skipping lunges, walking toe touches, leg swings, and lateral movements. Starting your run with warm muscles not only keeps your muscles safer but also makes your run feel easier. Take time to cool down with static stretches (i.e. the stretches you hold for more than 10 seconds). Take it from the pro: running can be a great exercise or goal if you take time to do it properly.
Your body is also the voice you need to listen to when you hear the warning to rest! No matter what your race-day goals include, your training plan should include at least two rest days each week. Rest and recovery are imperative for keeping your muscles (and mind) from burnout and injury.
Cross-train consistently
To be your healthiest self, you have to do more than just run. Kelita Hollins, Orangetheory Fitness regional director of fitness for Chicago, recommends balancing running with strength training to prevent injuries. Strength training and cross-training like that done in Orangetheory Fitness classes strengthen underdeveloped muscles, which in turn add years to your life and quality to your miles. "Switching up your running or fitness routine is imperative. As long as you continue to confuse the muscles by alternating between methods, you can avoid damage and plateauing," Kelita said.
On days you aren't running, plan to add a strength session, an Orangetheory Fitness class, an interval workout, or a low-impact exercise like swimming or yoga. Your body can still get the cardiovascular fix and endorphin rush you crave and rest the running muscles and joints at the same time.
Choose your surfaces carefully
It's not just in your head — running on a treadmill is actually harder on your body than running outdoors. POPSUGAR talked to Lindsey Pasieka, investigator with ConsumerSafety.org, who explained that treadmills don't "yield," making the indoor run harder on your body than running outside. "The pounding motion of running on a treadmill can exacerbate muscle pulls and tendonitis, causing pain," Pasieka said. Instead, Pasieka recommends using an elliptical or an adaptive motion trainer to stay in running shape when you can't make it outside for a run.
The next time someone tries to warn you off that goal distance you've been dreaming of, keep the experts' advice in mind. Train slowly and safely, and find that finish line!
Image Source: POPSUGAR Photography / THEM TOO