Ryan Reynolds Talks About His Anxiety May 2018
Ryan Reynolds Gets Candid About His Lifelong Battle With Anxiety — and How He Copes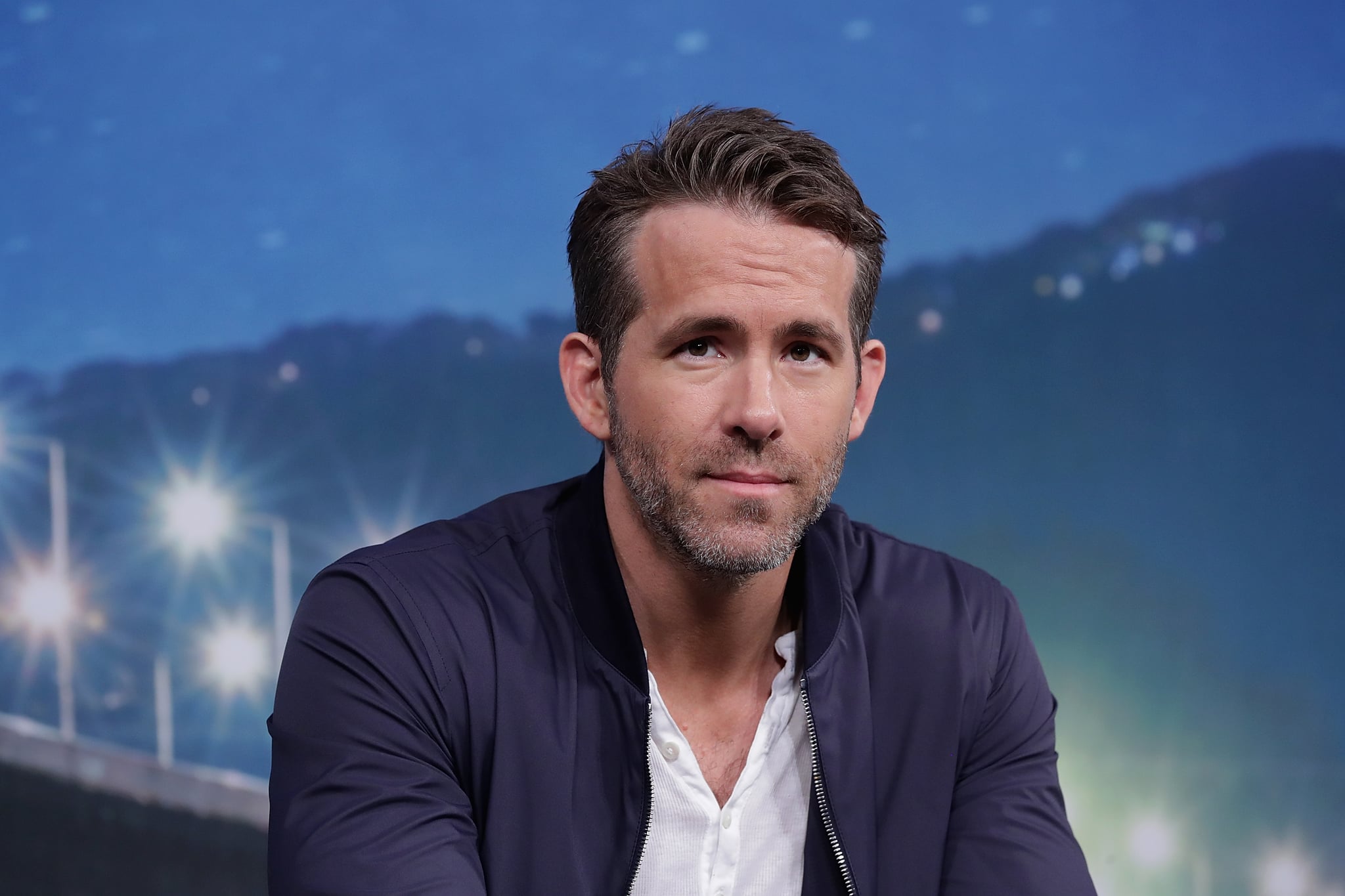 Ryan Reynolds may look cool as a cucumber during red carpet appearances and talk-show interviews, but behind that dazzling smile and goofy demeanor, he's consciously trying to suppress his anxious jitters. The 41-year-old actor is no stranger to opening up about his lifelong battle with anxiety, and a recent profile by the New York Times provides a closer look at just how debilitating his struggles have been over the years — and exactly how he keeps his symptoms at bay.
"I have anxiety, I've always had anxiety," Ryan bluntly told the New York Times. "Both in the lighthearted 'I'm anxious about this' kind of thing, and I've been to the depths of the darker end of the spectrum, which is not fun." Before most interviews, he's typically overwhelmed with feelings of dread and panic, which he describes as "the energy of just wanting to throw up."
Looking back on his early 20s, he admitted to going through a "real unhinged phase," replete with partying and middle-of-the-night anxiety attacks about his future that left him paralyzed by fear.
With his upcoming role as the Marvel antihero in Deadpool 2 on the horizon (the movie premieres on May 18), he feels immense pressure for the film to be just as much of a smashing success as its predecessor. "When there's built-in expectation, your brain always processes that as danger," he said.
So how has Ryan been coping with his anxiety while dashing from interview to interview to promote the Marvel film? The Hollywood star also uses the popular meditation app Headspace. Oh, and he does a lot of Q&As in character as Deadpool, which he described to the New York Times as a "great self-defense mechanism." He said, "When the curtain opens, I turn on this knucklehead, and he kind of takes over and goes away again once I walk off set."
Ryan is just one of the dozens of celebrities who have candidly discussed their anxiety in an effort to raise awareness for mental health. Earlier this year, Carson Daly of the Voice and the Today show opened up about his battle with anxiety disorder, and last year, stars from Gina Rodriquez to Chance the Rapper did so as well.