Sandra Bullock's Diet and Workout Routine
Here's the Workout That Helps Sandra Bullock Stay in Such Great Shape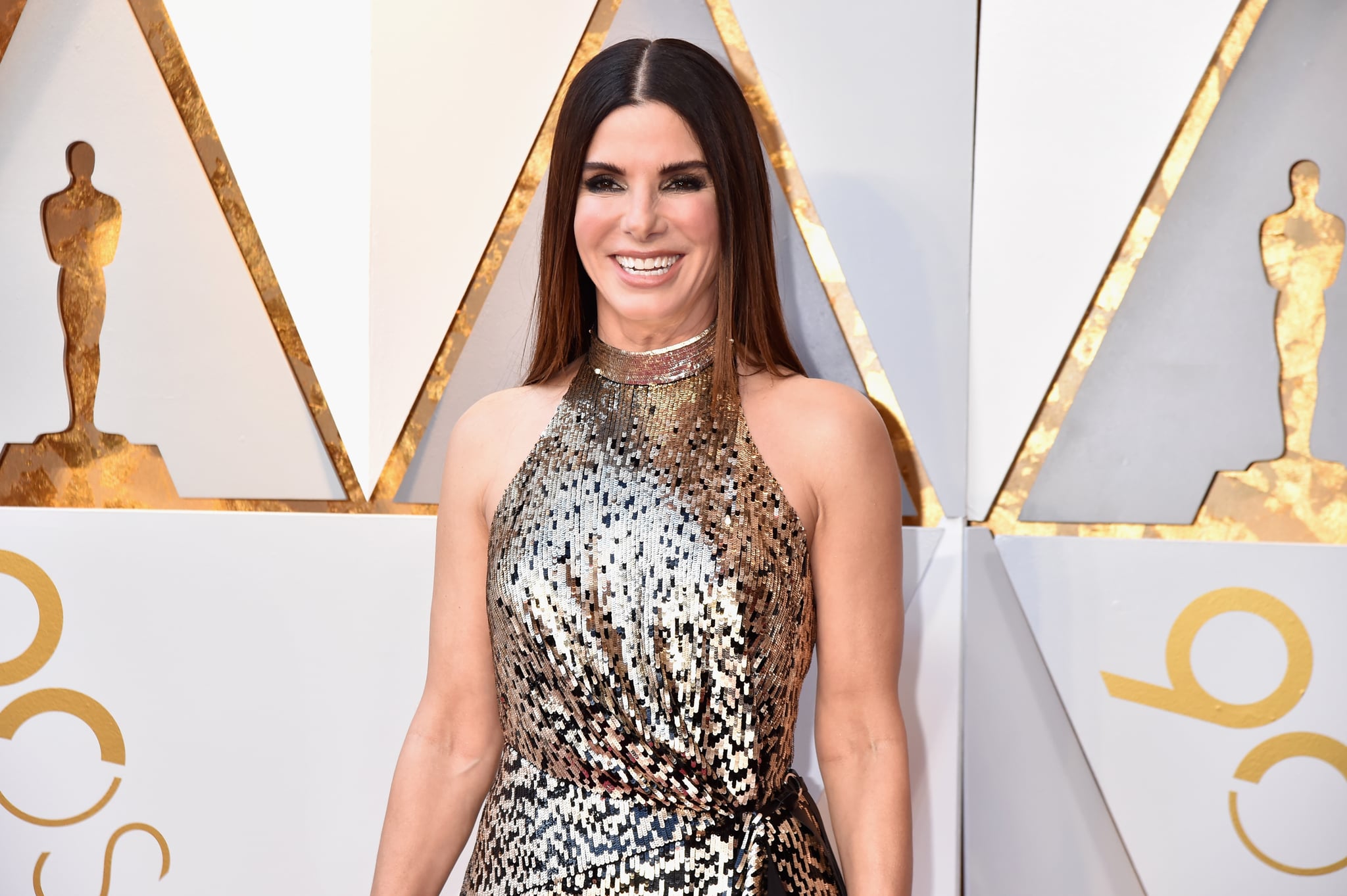 More than 20 years after her breakout role in Speed, Sandra Bullock still steals the screen as the lead in such blockbuster hits as Gravity, Our Brand Is Crisis, and The Blind Side. With her next big film, Ocean's 8, set to hit theaters on June 8, Sandra is always in tip-top shape, no matter what role she's playing. Here's a look at how the Oscar-winning actress stays on top of her game, both on and off screen.
Sandra's Workouts
Sandra stays in shape by working out with celebrity trainer Simone De La Rue, who created the Body by Simone training technique. The Australian fitness expert and former dancer's method is a full-body workout that includes cardio, such as dance or jumping rope, she told Women's Health. The workout then alternates between 10-minute intervals of high-intensity cardio and strength-training moves that focus on different body parts. Simone also loves to use resistance bands with handles and a seven-inch Pilates ball.
The trainer also sculpts Sandra's shoulders with a one-armed Superwoman press. "It targets the muscles in the shoulders, along with those in the upper back and chest, for long, lean definition," Simone told Health magazine. The move starts in a plank position with hands directly below shoulders, core tight, and the body in a straight line. Then, lift the right arm and left leg so they are parallel with the floor and hold for three seconds. Return to a plank, then lower chest toward the ground to perform a push-up. Repeat raising opposite arm and leg. Do two sets of 10 reps.
Sandra's Diet
The A-lister loves fresh food and practices portion control with meals from an LA-based food delivery service, according to CBS News. The meals include free-range turkey and hormone-free chicken, and they are sugar-free, gluten-free, and delivered fresh daily. It's easy to stay on track when all your meals are healthy, preplanned, and delivered straight to your door.