Saudi Athletes at The Olympics
Four Women Will Represent Saudi Arabia at the 2016 Olympics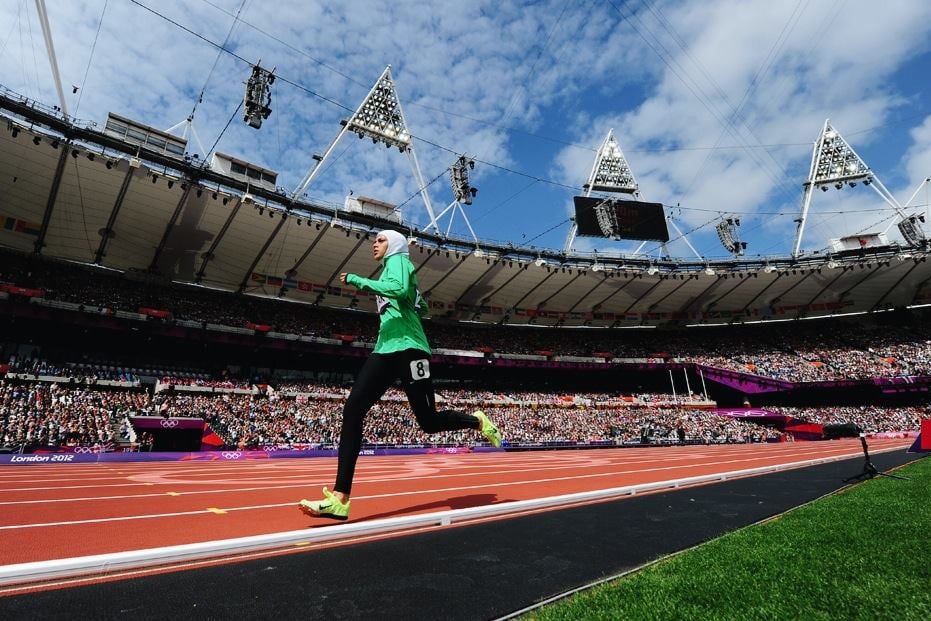 Saudi Arabia sent its first female athlete ever to the London Olympics, making the 2012 games ground-breaking for the Kingdom.
In another last minute decision, announced earlier this week, Saudi Arabia revealed that they will be sending not one but four women to represent the country in Rio later this summer. Two runners, a fencer, and a judoka have been named to the Saudi team, marking major progress for female athletes in the country and in the region in general.
In 2012, Sarah Attar became the first Saudi woman to participate in an Olympics game, competing in the 800 meter race in London. This year, Attar will compete in the 10k race, and will be joined by track and field teammate Kariman Abuljadayel, who will run in the 100 meter dash. The other two Saudi women headed to Rio are Lubna Al-Omair, a fencer, and Joud Fahmy, who is a judoka in the 52kg weight division.
As Stepfeed pointed out, the Saudi athletes are at a slight disadvantage to their international competitors. Because the women were named so closely to the start of the Olympics, they've had far less time to prepare than athletes from other countries-- many of whom have been training since 2012.
We're looking forward to seeing these Saudi women as well as other amazing female athletes from the region compete on an international stage next month!
Image Source: Youtube