Sci MX PRO 2GO Protein Cookies and Bars
Sick of Guzzling Protein Shakes? These Sweet Treats Are Here to Save the Day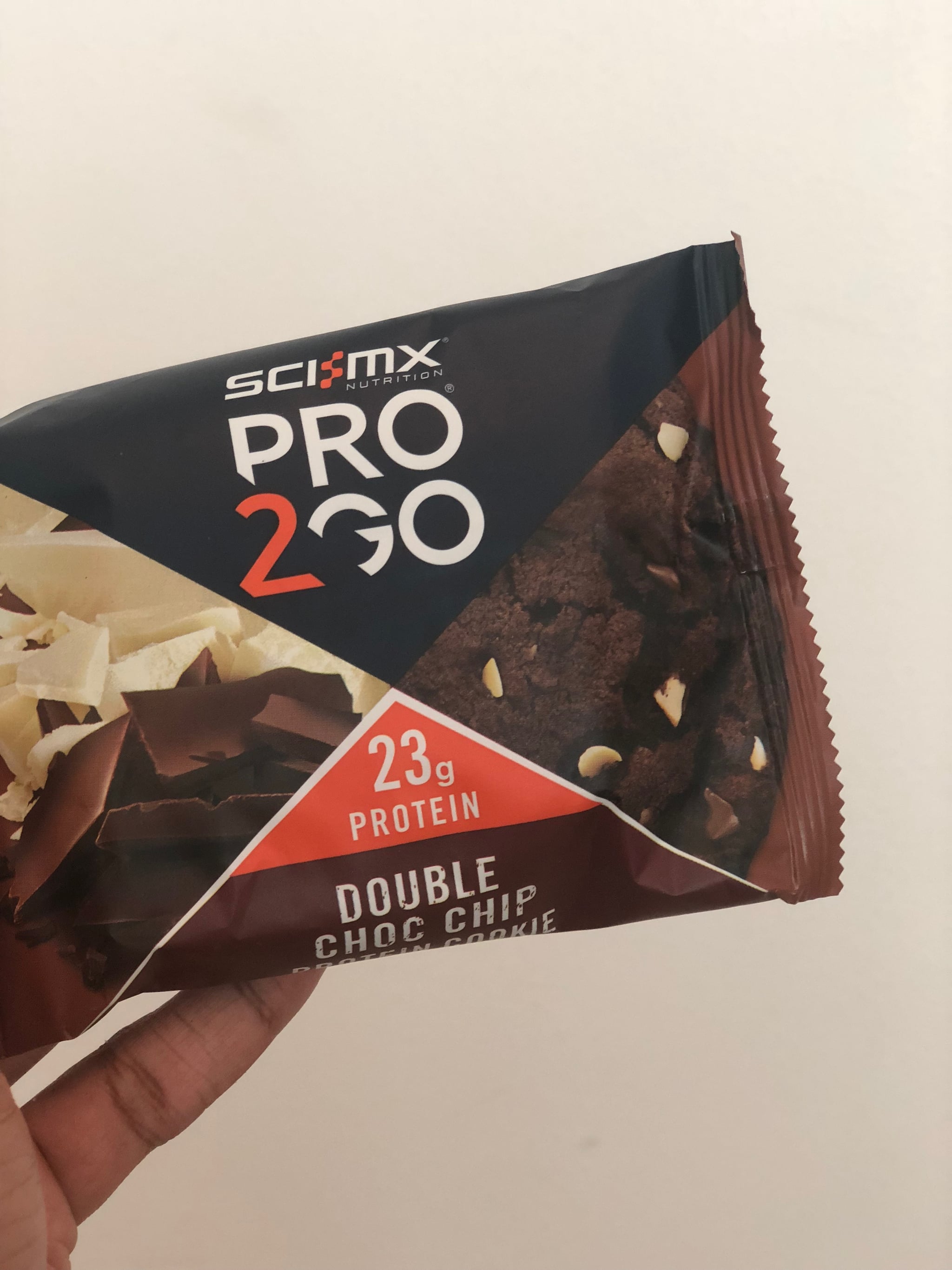 I go through phases of being hooked on protein shakes; the sheer amount of choice out there means you can get all sorts of flavors, blend with fruit and it practically tastes like you're having dessert post-gym session every time.
But these tasty PRO 2GO products from Sci MX takes the idea of devouring sweet treats to a new level, they come in the form of cookies, flapjacks, and nourishment bars. So even when you need that boost of protein to help repair muscles and take you to that level of protein you need to build muscle, you don't have to force feed yourself chicken and broccoli, and quite frankly, it nice to get your teeth stuck into something with different textures.
The Oatmeal and Raisin cookie has 23g of protein with 9.2g of fat and 300 calories. I expected the texture to be more like the picture on the packet but instead it's more of a ground-up consistency. It's pretty much the same with the Double Choc Chip Cookie; less on the crumbly side and more chewy, so don't expect a big crunch when you tuck in.
I found that it worked better that way for me as someone who could devour an entire family-size pack of cookies in one sitting. Because the likes of the Yoghurt and Honey Flapjack and Strawberry and Cream Duo Bar required me to chew so many times with every bite, I found that my cravings disappeared before I was halfway through the bar and I ended up finishing the rest later.
Check out the website for more on the UK sports nutrition brand.