Snacking Weight Loss Tips
If You Love Snacking, Follow These 3 Tips and Still Lose Weight
Snack time isn't just for 3-year-olds! Because it can satiate hunger between meals to prevent overeating and help you lose weight, it's great for adults, too! But if you snack the wrong way, it could make you gain weight, so follow these three rules.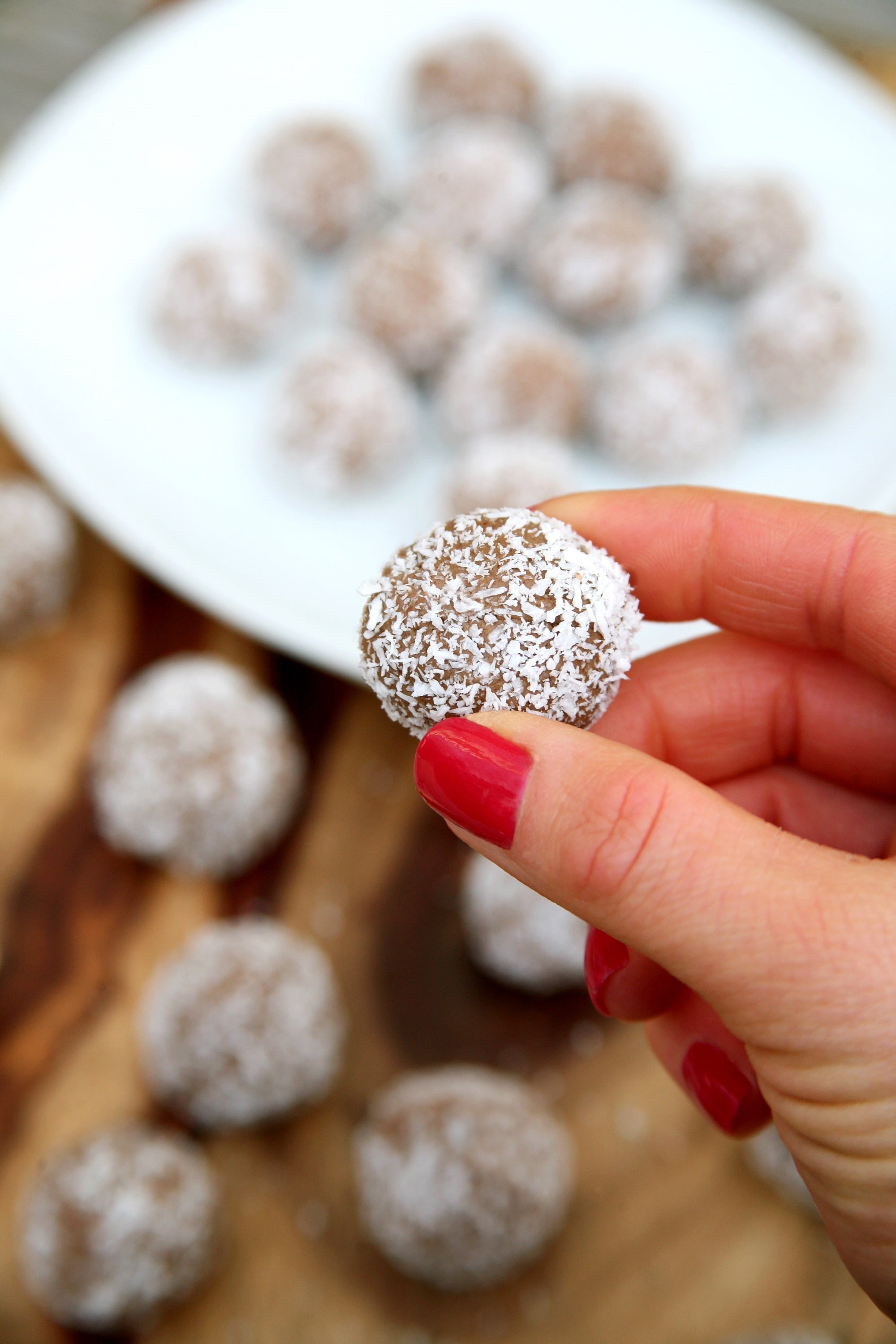 It's not a mini-meal: Aim to eat a snack that's around 150 calories or less. This should be a little something to tide you over until your next meal and shouldn't leave you feeling full. Here are 150-calorie snack ideas from savory to sweet, whatever you're craving.
Two is the magic number: What you eat is just as important as how much. Obviously candy bars, cookies, and chips aren't the healthiest options, but when choosing a nutritious snack, think about it as an opportunity to fill holes you might be missing from meals alone. Certified dietitian Leslie Langevin, MS, RD, CD, of Whole Health Nutrition says that snacks should contain at least two of the following to help you feel fuller longer: protein (six to 10 grams), fiber (at least 3 grams), and healthy fats (six to 10 grams). Three of these chocolate coconut protein balls are 159 calories, 2.7 grams of fiber, 7.8 grams of protein, and 7.2 grams of fat. And they taste like a Tootsie Roll!
Go for high-fiber carbs: Carbs are a great choice since they'll offer fuel until your next meal. But you want to skip out on the refined carbs and sugars, like brownies and pretzels, and go for high-fiber carbs such as fruit, whole grains and whole grain breads, and starchy veggies like peas, corn, sweet potatoes, pumpkin, and Winter squash. Small servings of fruity protein smoothies and sweet potato toast make delicious, filling snacks.