SoulCycle History and Facts
9 Things You Never Knew About SoulCycle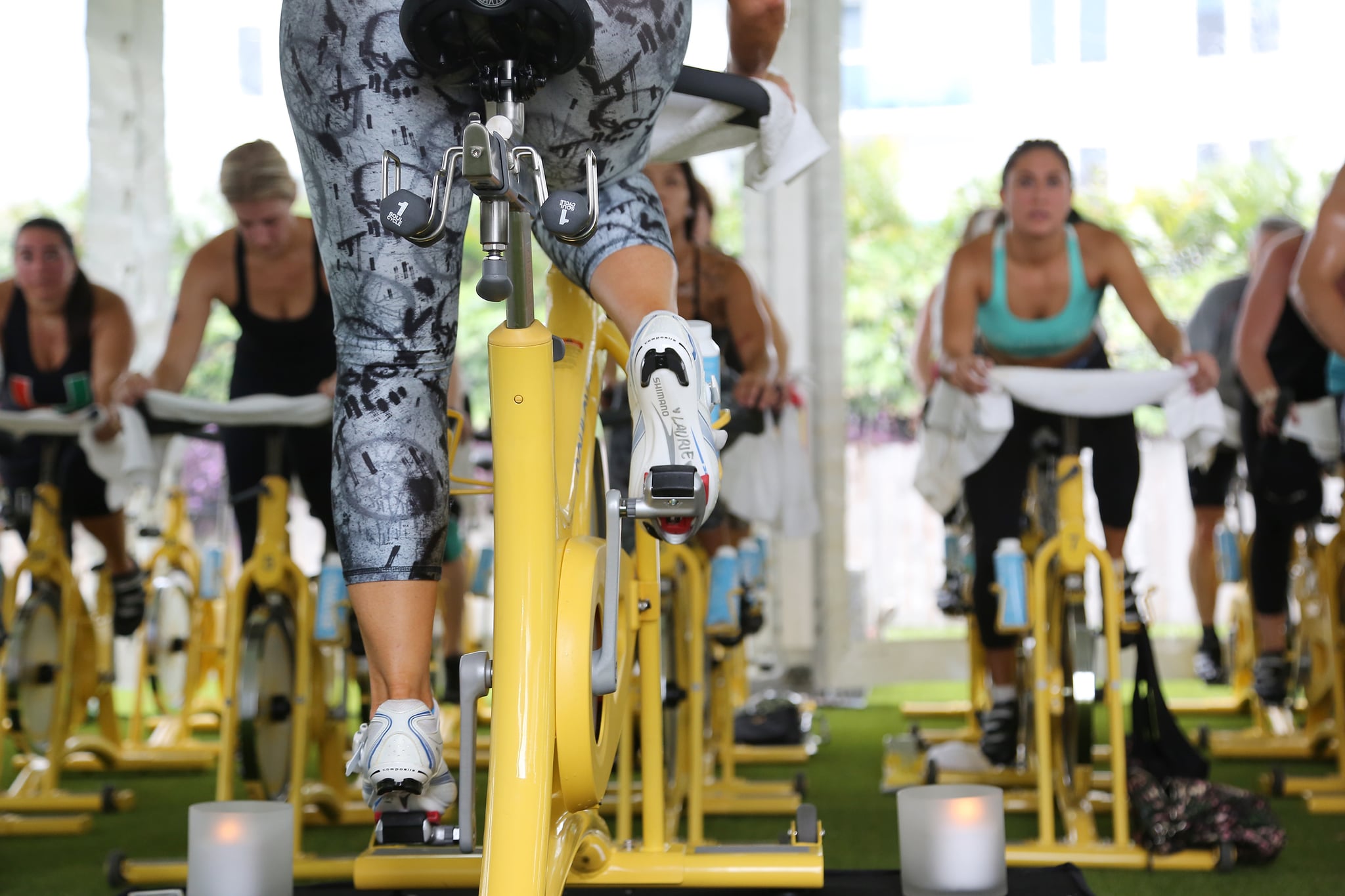 Many fitness fanatics (ourselves included) can't imagine a world without SoulCycle. Those 45 sweat-soaked, spiritually attuned minutes in SoulCycle's grapefruit-scented halls are absolutely sacred to us and have become an integral part of our fitness and wellness regimen.
That was exactly the vision that SoulCycle's two incredible female founders had when they created the powerhouse fitness brand we now know and love. The story of Soul starts at a blind-date lunch, traverses a yellow rickshaw in front of a Craigslist sublet, lands squarely at a cleansing crystal ritual, and has empowered a whole lot of women along the way. Here are nine things you probably don't know about the brand and its history.
Founders Elizabeth Cutler and Julie Rice didn't come from the fitness industry; Elizabeth was in luxury real estate and Julie was a talent agent.
In fact, they weren't even friends; they were set up on a "blind date," and before they left their first lunch together, they had an action plan: figure out how to get towels and secure real estate for SoulCycle's first studio.
Elizabeth was a yogi who had trouble losing the baby weight and needed cardio. Julie was a runner and hiker looking for that same sense of community in a fitness class. Their visions came together in a way we can still see today; SoulCycle has a distinct yoga vibe, with intense(ly fun) cardio, and a tight-knit community.
86 percent of the company's leaders are women (wowza), starting with the CEO, Melanie Whelan, formerly of Equinox. "We create roles for women," says SoulCycle SVP of PR and Brand Strategy, Gabby Etrog Cohen (yet another example of a woman in charge).
SoulCycle found its first studio space on Craigslist; it was a back lobby on 72nd Street in New York City and had no outward signage (the studio has since moved to 77th Street). They used a yellow-painted rickshaw to grab attention outside, despite the fact that it would get them some parking tickets.
They chose the color yellow because it's a happy, positive color that evokes joy — and the opposite of what traditional gyms tend to look like. They wanted to bring more joy and light to the workout experience.
SoulCycle prides itself on being "the only class you can do with your eyes closed." They urge riders to disconnect completely, leaving phones behind and immersing themselves in the experience.
Each corporate meeting at Soul begins with a meditation and a setting of an intention.
There is an amethyst in every single studio behind the bike on the podium; in fact, SoulCycle has an SOP (standard operating procedure) for the official crystal cleansing ceremony that happens before every single studio opens — even a pop-up. The crystal is blessed with water from a natural source, and the staff all rides together for a class to "christen" the studio before it is open to the public.
Image Source: Getty / Alexander Tamargo