Starr Andrews Figure Skating at 2018 National Championships
You'll Be Enchanted by This Figure Skater Performing to the Sound of Her Own Voice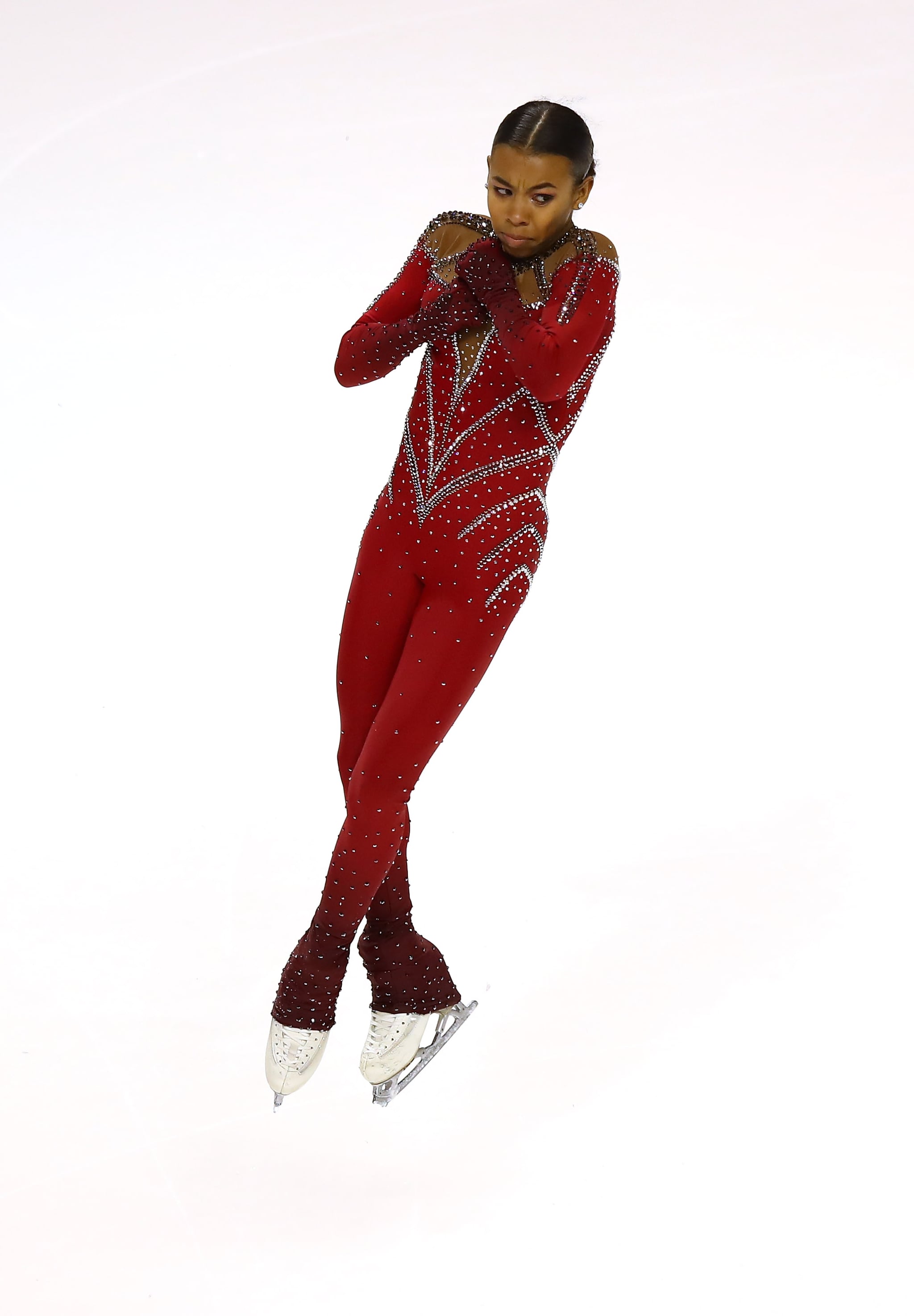 You might remember figure skater Starr Andrews from a performance that went viral when she was only 9 years old — a sassy, impressive routine to Willow Smith's "Whip My Hair." But now the 16-year-old skater doesn't need trendy music to make her enchanting routines memorable; at the US National Championships on Jan. 5, Starr skated to the sound of her own voice.
The teenage athlete skated to her own vocal cover of Whitney Houston's 1988 Olympic anthem "One Moment in Time," twirling around the rink at dizzying speeds and bringing the audience (and the internet) to tears. Watch the routine below:
Understandably, the fact that she nailed her performance (in more ways than one!) made it extra special when Starr received a glowing score. She burst into happy tears as she concluded the routine and didn't bother to hide her joy at a well-deserved score. Just look at that face!
Still reeling over Starr Andrews 👏👏👏 So beautiful!!! #BlackGirlMagic pic.twitter.com/xsPUIAuSSV

— Stephanie (@journeytoPhDom) January 6, 2018
16-year-old Starr Andrews nailed the best program of the night/her life at U.S. nationals just now, skating to her own vocals - fabulous performance and a beautiful voice. pic.twitter.com/gWgEm4t5QL

— IFS Magazine (@ifsmagazine) January 6, 2018
Between her beautiful voice and a stunning performance, Starr captured the hearts of many skating fans at the 2018 National Championships. Give the routine another watch — we can't wait to see what she does next! At this rate, perhaps we'll see her on the rink in the 2022 Winter Olympics!