Strawberries and Weight Loss
A Dietitian Explains How Strawberries Can Help You Lose Weight
Whether biting into a strawberry from your garden or picking one up at the grocery store, nothing compares to tasting a perfectly ripe and sweet strawberry. If you can easily polish off a pint, we have great news — strawberries are good for weight loss! Here are a few reasons you should eat more strawberries.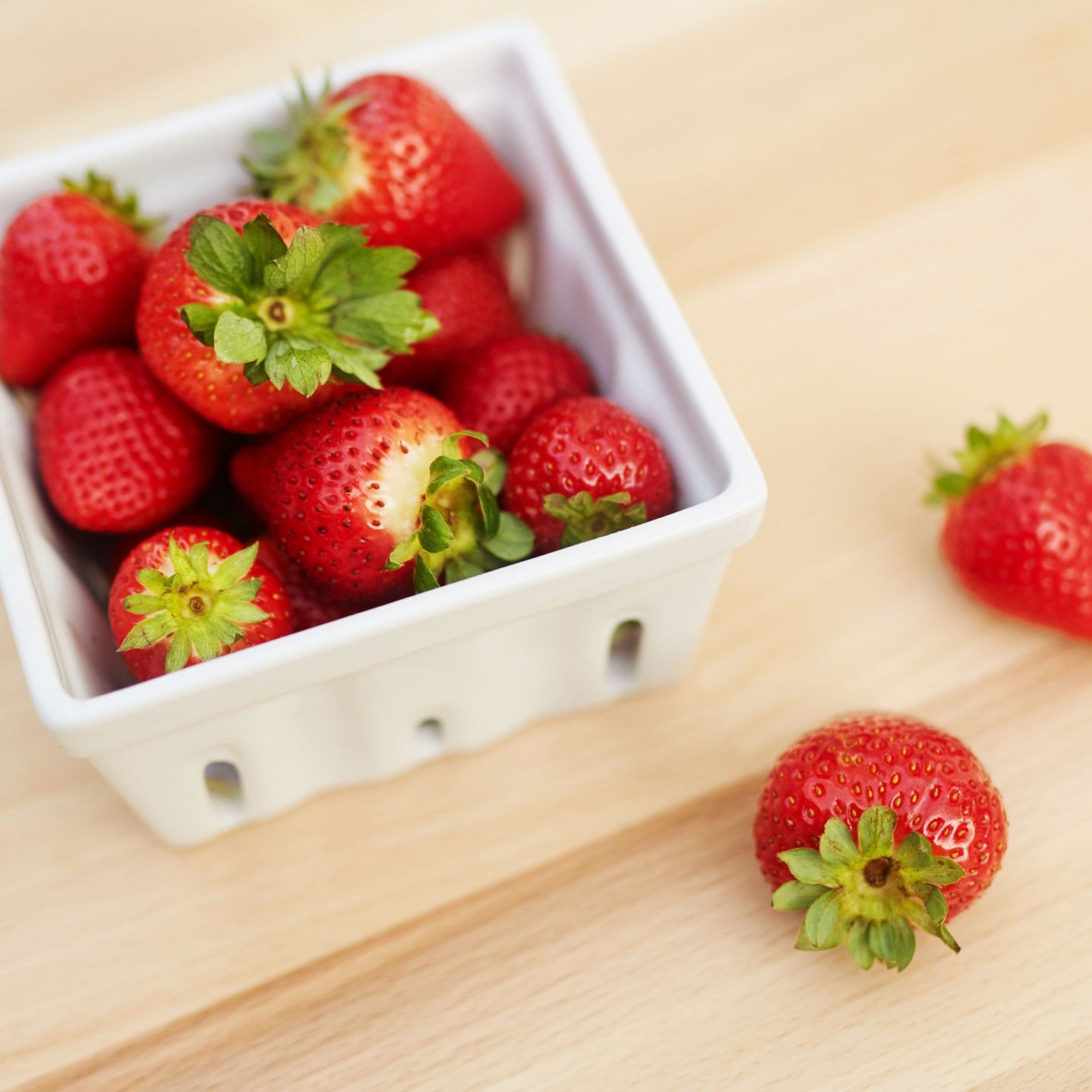 Low in Calories
Registered dietitian Manuel Villacorta, MS, RD, who helps people lose weight on a daily basis, likes to recommend nutrient-dense foods to not only help them lose weight, but give them an added bonus of health benefits. "Strawberries are definitely one that I recommend because they are naturally sweet and low in calories." One cup of sliced strawberries is just 53 calories. This is one reason they're a great choice if you want to nosh on fresh fruit and still lose weight.
Low in Sugar
One serving of eight strawberries has less than one-third the sugar of an apple and only half the calories of a banana. Manuel says with only seven grams of sugar and 50 calories, one serving of strawberries is lower in sugar and calories than all four top-consumed fruits in the US: apples (24 grams sugar, 120 calories), oranges (12 grams sugar, 60 calories), bananas (14 grams sugar, 105 calories), and grapes (15 grams sugar, 60 calories).
Low on the Glycemic Index
Manuel adds that strawberries are low on the glycemic index, and this is important because the lower the GI score, the more slowly that food will raise your blood sugar levels. High-GI foods, in contrast, cause a spike in your blood sugar as well as insulin, causing you to crave more sugary foods when your glucose levels drop, which can result in weight gain. Strawberries score a 41 on the GI. For comparison, watermelon has a GI of 72.
High in Fiber
Strawberries offer a good amount of fiber, making them a weight-loss-friendly fruit. One cup of sliced strawberries offers 3.3 grams of fiber. Getting your fill of fiber makes you feel full longer, keeping hunger at bay, helping you consume fewer daily calories.
Image Source: POPSUGAR Photography / Sheila Gim