Terry Fox Run Abu Dhabi 2018
This Abu Dhabi Event Raises Big Money For Cancer Research in the UAE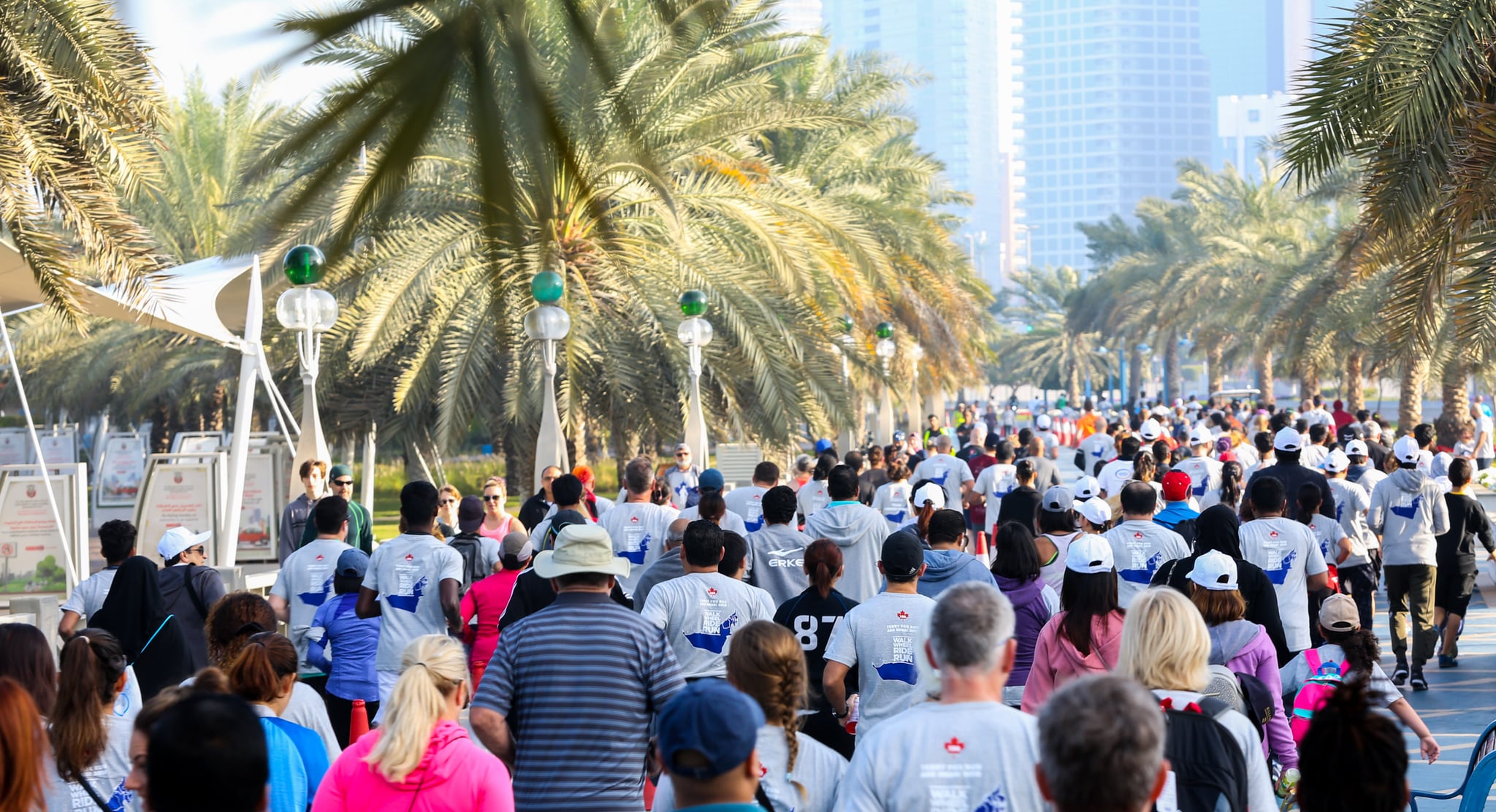 The Terry Fox Run's Abu Dhabi edition took place for the 21st year this weekend with thousands of people walking, running or wheeling their way across the Abu Dhabi Corniche track all in the name of cancer research.
All funds raised from the heart-warming community event will be added to the AED3.2million already going to help find a cure for the disease across the United Arab Emirates. But it's not just this year that will contribute big bucks towards the charity project; Terry Fox Runs in the UAE have raised a whopping AED22million so far without even considering what Friday's free-to-enter event produced.
Money comes from the cost of branded T-shirts as well as people's generous donations in the name of Terry Fox, a Canadian man who had to have his leg amputated in 1977 after being diagnosed with bone cancer aged just 18.
"I had the opportunity to participate three years ago in Abu Dhabi, and I know today's run brought the same incredible energy from a community that is inspired by Terry and want to continue his legacy," Speaking on Friday, Terry's brother Fred Fox, Manager of Supporter Relations at the Terry Fox Foundation, said. "The run is fueled by these local communities who give their time and compassion alongside a global community joined together in the fight against a worldwide disease.
"The UAE residents have been a part of this work since its inception. It's a day where you can honor someone you know who has been diagnosed with cancer, and gives you the opportunity to make a difference in the life of someone else."