Is It Too Late to Start My New Year's Resolution?
7 Reasons It's Not Too Late to Start Your Fitness Resolution
Many of us had grand plans to sprint into 2018 by immediately tackling those ambitious New Year resolutions, but somewhere along the way we decided to binge-watch The Crown with a pint of Ben & Jerry's instead. If you've spent the past three weeks procrastinating, you're in good company — but you can still crush your January fitness goals! Read on to discover why digging into that resolution a few weeks late isn't the end of the world.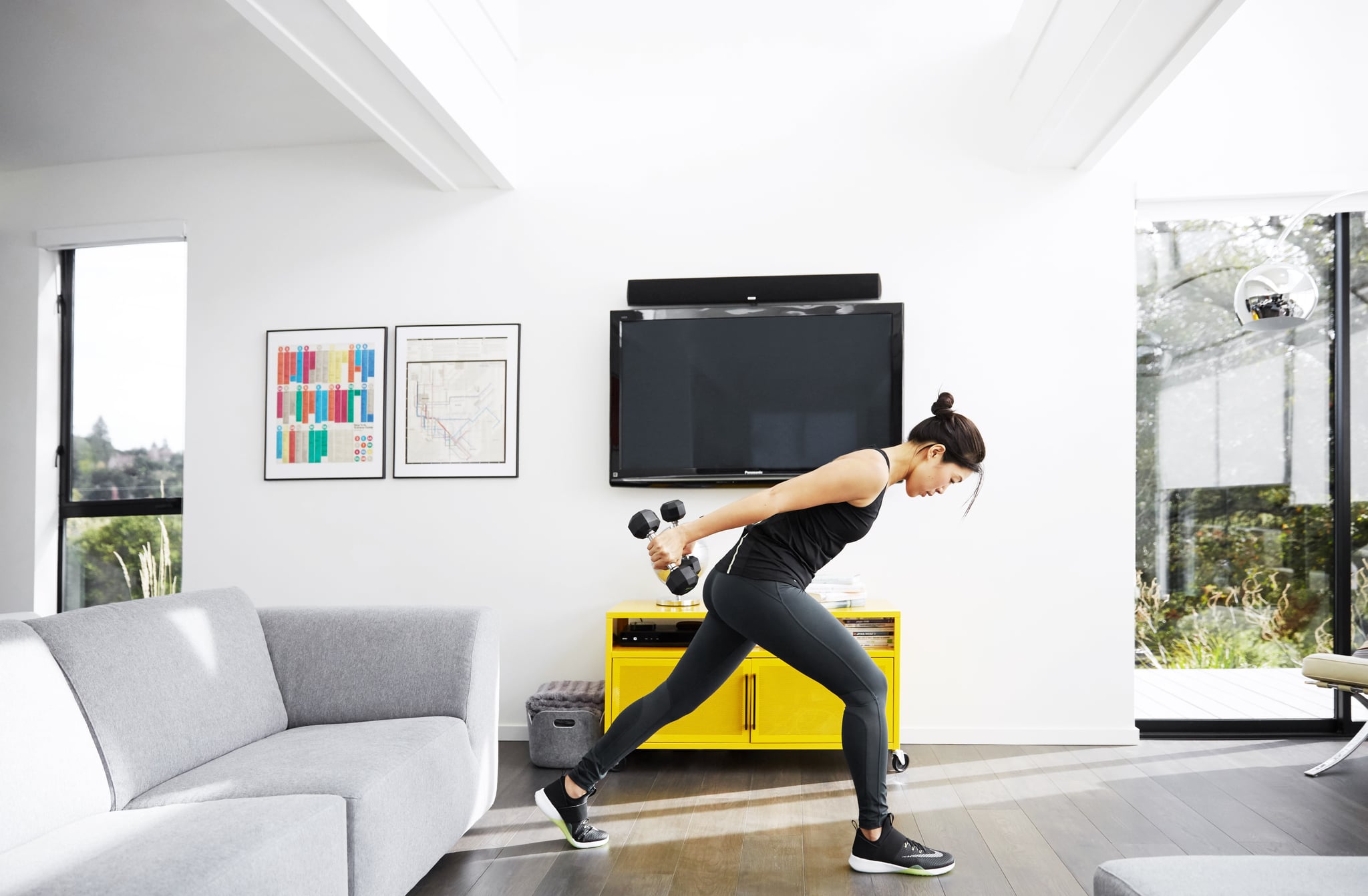 1. The Weather Is Finally on Your Side
The first two weeks of January left many of us feeling like we'd been banished to Hoth. Whether you were battling frostbite in New York or Instagramming the snowfall in Florida, record-breaking weather patterns left even the most committed workout junkies sidelined. After all, who wants to go for a jog when the ground is frozen? If you're getting started on your fitness regimen now, the weather won't pose quite as much of an obstacle as it did a mere two weeks ago.
2. But Continued Hibernation Is An Excellent Excuse For a Home Workout
If you're still cringing at the thought of stepping a toe into the frigid weather even without the threat of a superstorm, the still-frosty forecast is an excellent excuse for a home workout that'll keep you toasty and toned.
3. 2018's Influx of New Shows and Movies Are Perfect For a Netflix and Tone Session
Forget your plans to Netflix and chill. If you're looking for a distraction from your workout, there's nothing like an episode of The End of the F***ing World or Comedians in Cars Getting Coffee to distract you from the intense pain of your triceps workout.
4. Winter Sports Are Perfect For Getting Fit While Having Fun
If you're already an avid skier or a snowboarding pro, consider your 2018 fitness resolutions sorted. Snow sports happen to burn major calories, whether you love cross-country skiing or ice skating. As long as there's a chill in the air, it's not too late to engage in these muscle-chiseling activities.
5. Skin-Baring Season Is Still Months Away
If your fitness goal is motivated by aesthetics, fear not: bikini season is far in the future. Even if you kick off your resolutions in February, you'll still have ample time to develop that toned booty by Memorial Day.
6. 2018's New Workout Trends Will Make You Want to Ditch Your Old Plan
Taking a beat before launching into your 2018 fitness regimen is an act of unexpected genius, because the new trends brewing this year will put your prior workout plan to shame. From mindful workouts to animal flow, getting active has never been more entertaining — and all you had to do was wait an extra few days to let the trends develop before diving in! The odds of success are greater if your routine actively engages you, so find a class or home workout that feels more like a guilty pleasure than a chore.
7. Slow and Steady Progress Always Trumps a Quick Fizzle
Your besties might already be burnt out from attacking their wellness goals, but not you! Tackling your objectives is a marathon, not a sprint, and there's nothing worse than over-exerting yourself early in a fitness regimen and hitting the wall before you reach your goal. By taking your time easing into a new plan, you're allowing for an adjustment period instead of plunging into the deep end. That being said, the journey toward your objectives has to start sometime, so get ready to jump in today!
Image Source: POPSUGAR Photography / Sheila Gim