Treadmill Walking Workout
A Quick, 20-Minute Low-Impact Workout For the Days When You Don't Really Want to Train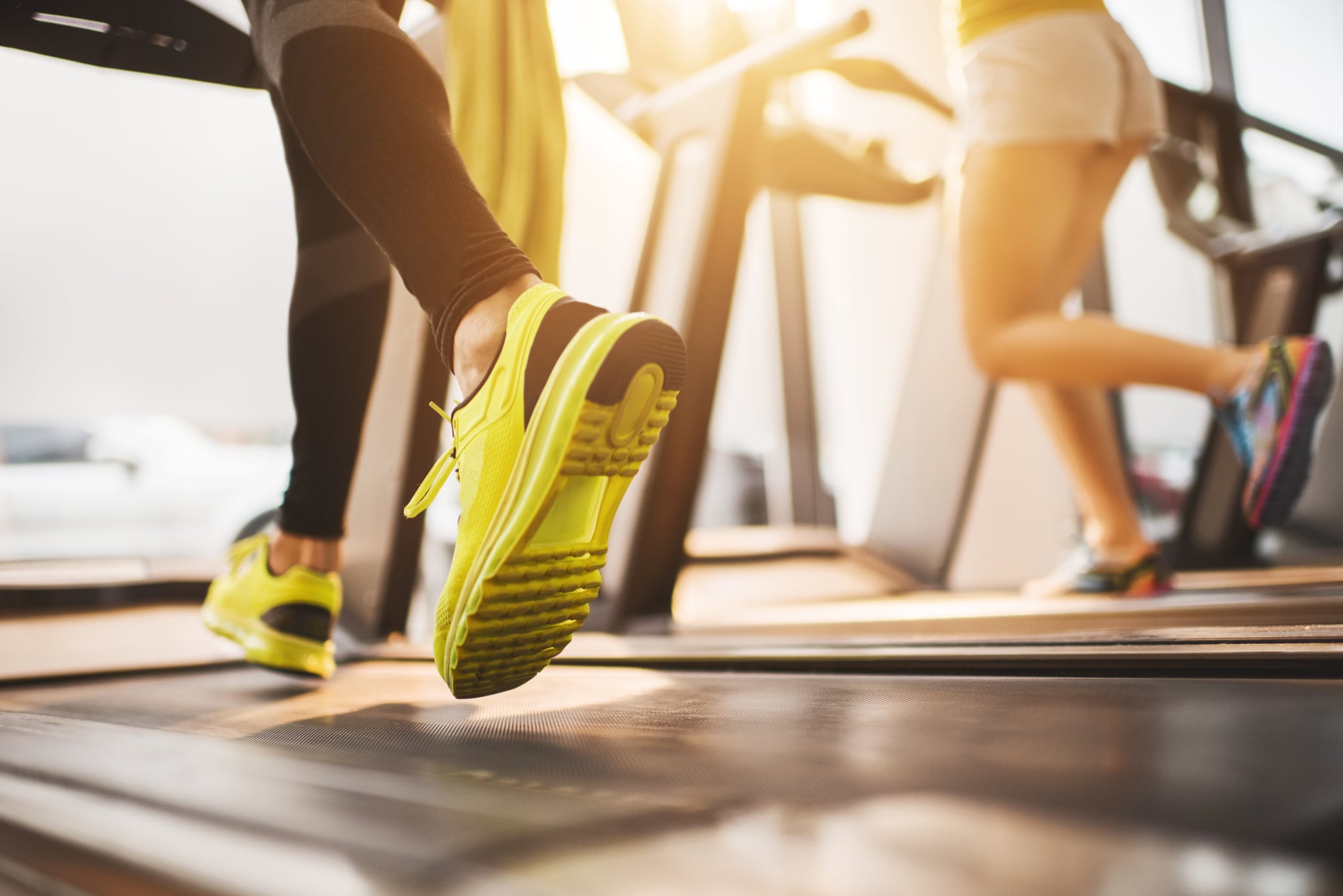 I know a lot of people think trainers are invincible, but the truth is we're just like you. Some days my body feels amazing and ready to take on any workout, and other days I'd rather not step foot in a gym.

On the days when I'm feeling blah, I take a moment to figure out if it's just a funk or if there's truly something going on like not getting more than five hours of sleep the night before. If it's not something serious like poor recovery, sleep, or nutrition, I put on my workout clothes (the hardest part when you have minimal motivation) and head to the gym.

Once I'm at the gym, I'm typically out of my funk and continue with an intense strength workout. If I'm still not feeling it that day, there's one workout I always do: an incline walk on the treadmill with weights. It's the perfect workout for those blah days, and I'm in and out of the gym within 30 minutes.
The Dumbbell Hill Workout
Grab a pair of 10-20 pound dumbbells before heading to the treadmill. Once you're at the treadmill, place the dumbbells off to the side and adjust the incline to anywhere between 5.0 and 10.0.
Before adjusting the speed of the treadmill, pick up the dumbbells. The speed should be between 2.5 mph (this will be an easier walk) and 5.0 mph (a brisk walk). You can always change the speed, making it slower or faster to meet your needs.
Hold the dumbbells with your arms extended by your side. Be sure to keep your shoulders relaxed, your chest open, and your core engaged throughout the duration of the walk. Hunching forward is a good indicator that you need to lighten the weight.
Continue walking for 20 minutes.
Don't forget to stretch once you're done!
Image Source: Getty / BraunS