Turkish Designer Les Benjamins Could Create New Nike Air Max
This Middle Eastern Designer (and Turkish Rugs) Could Change the Future of Nike Air Max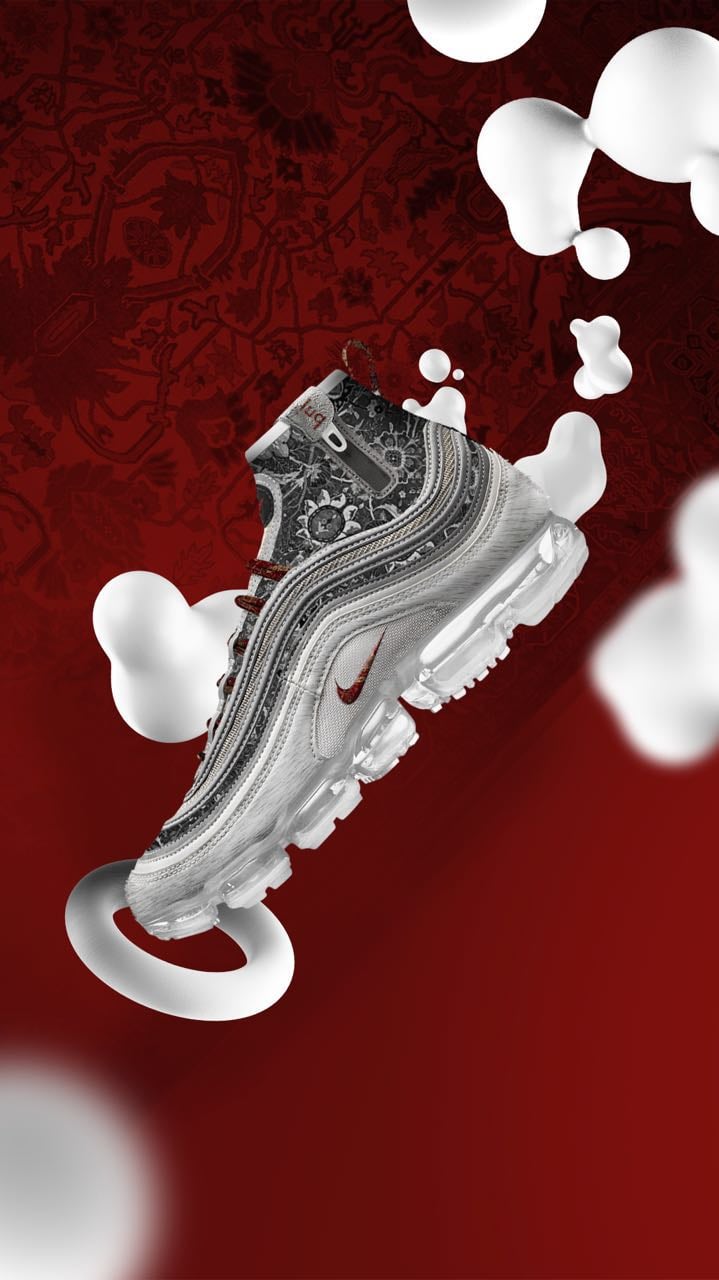 With the announcement of Nike's forthcoming sports hijab, this is definitely a time where mainstream brands are using expertise from the Middle East to impact the world at large. And the brand has looked to region again to help transform the image of the Nike Air Max. As part of the Vote Forward campaign, one Turkish designer has been selected to design a shoe and he's been greatly influenced by his culture.
Bunyamin Aydin, the man behind Les Benjamins, was the only designer from MENA selected to put forward his design, which combines artisanal textures and digital printing.
Turkish rug patterns are visible all over the shoe and the mudguard is wrapped in silver pony hair. Vote for the shoe which connects the East to the West before March 25. The winner will be announced in time to celebrate Nike Air Max's birthday on March 26.