UAE Minister of Foreign Affairs Fitness Challenge 2017
Even a Dubai Minister is Taking Part in the Fitness Challenge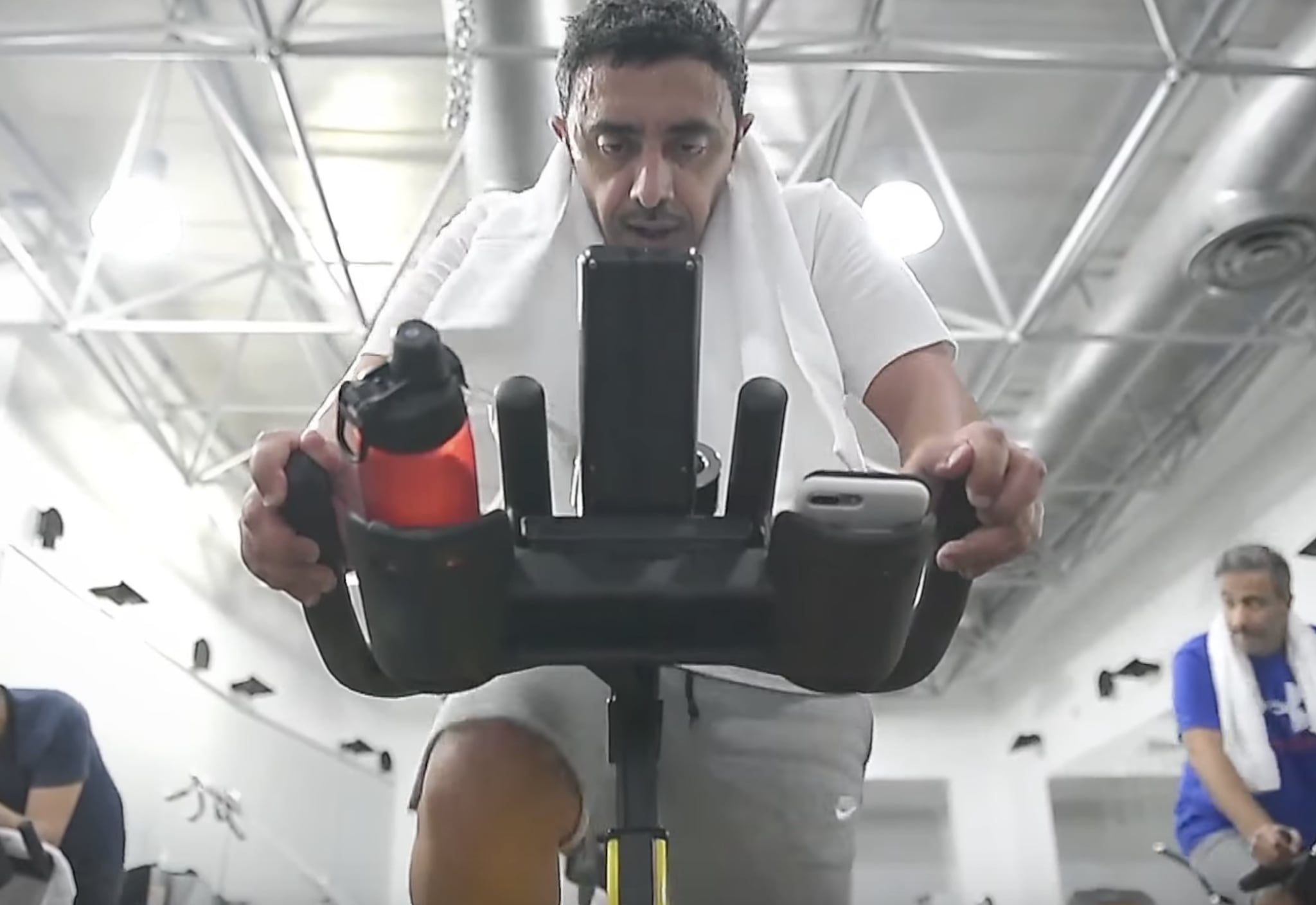 The Dubai Fitness Challenge kicked off over the weekend, and people all around the city are prioritizing physical activity for the next month.
The initiative, which was announced earlier this month by Sheikh Hamdan, aims to make Dubai one of the most active cities on earth by challenging its residents to take part in 30 minutes of exercise a day, and ultimately, improve the long-term habits of people who participate.
Over 12,000 people joined in on the first day of the challenge at the official venue, Safa Park, and even more took part individually, across the city.
News of the event spread so far that an advertisement for it even appeared on a billboard in New York's Times Square.
Great to see the Dubai Fitness Challenge's message reaching as far as the Nasdaq screen in Times Square, New York. #Dubai30X30 pic.twitter.com/qQCsVkMOmy

— Dubai Media Office (@DXBMediaOffice) October 20, 2017
While major companies such as Emirates, Dubai Police, and Dubai RTA signed up to participate as a team, it turns out that even UAE officials are taking the challenge seriously.
Put on your shoes this morning, pick yourself up & keep going to catch up your fitness goals with @DXBFitChallenge#dubai30x30#GoodMorning pic.twitter.com/282MZcHBlD

— Dubai Policeشرطة دبي (@DubaiPoliceHQ) October 23, 2017
Sheikh Abdullah Bin Zayed Al Nahyan, Minister of Foreign Affairs and International Cooperation, proved that he's committing to a happier and healther future--both for himself and for his country--by sharing a video of himself breaking a sweat on a spin bike.
The one-minute-long video, which was uploaded to the Officer of Minister and Foreign Affair's YouTube channel, shows the Minister, along with a group, lacing up his sneakers, hopping on a spin bike, and pedaling quickly.
Who will join the fitness challenge next? We'll find out soon!