When you think of chickpeas, you probably think of the go-to ways to cook with them: hummus, falafel, and three-bean chili. And while chickpeas are essential for all of those dishes, there are more creative ways to cook with this fiber-filled, protein-packed bean.
Chickpeas are a vegan's best friend because they add bulk and flavor to so many meat- and dairy-free meals [1] while also being satiating. Ahead, find 10 creative ways to use chickpeas for healthy vegan meals — including cookies [2] (yes, cookies!).
Sweet Potato, Chickpea, and Quinoa Veggie Burger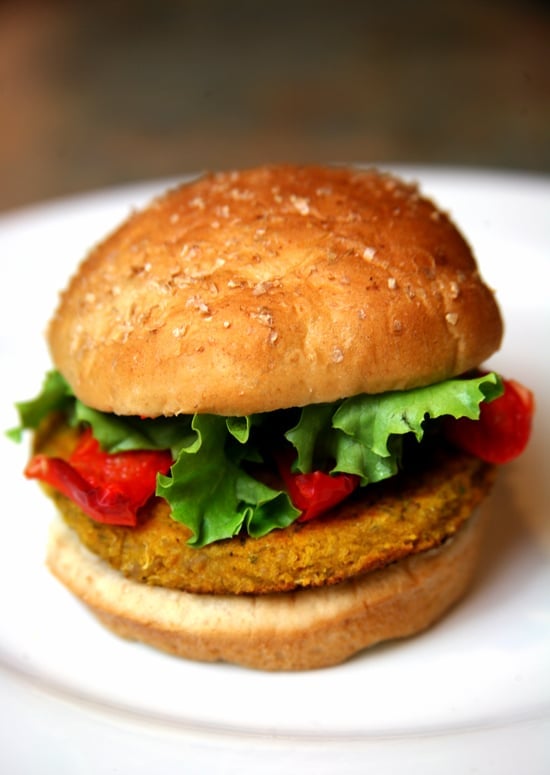 Forget those limp, frozen, and stale veggie burger patties you get at the store; this flavorful homemade veggie burger is spiced perfectly right.
Get the recipe: sweet potato, chickpea, and quinoa veggie burger [3]
Sweet Potato, Chickpea, and Broccoli Buddha Bowl Meal Prep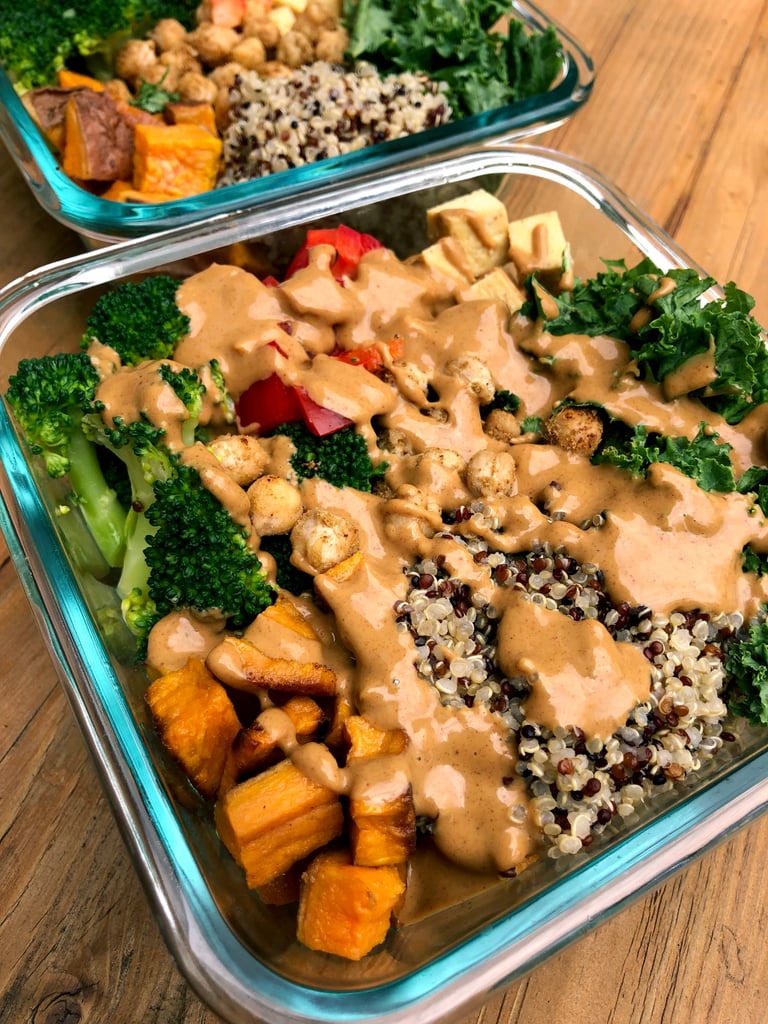 Buddha bowls are the perfect thing to meal prep to set up your week for success. Make a big batch on Sunday, and enjoy this delicious meal for days!
Get the recipe: sweet potato, chickpea, and broccoli Buddha bowl meal prep [4]
Cocoa Cinnamon Sugar Roasted Chickpeas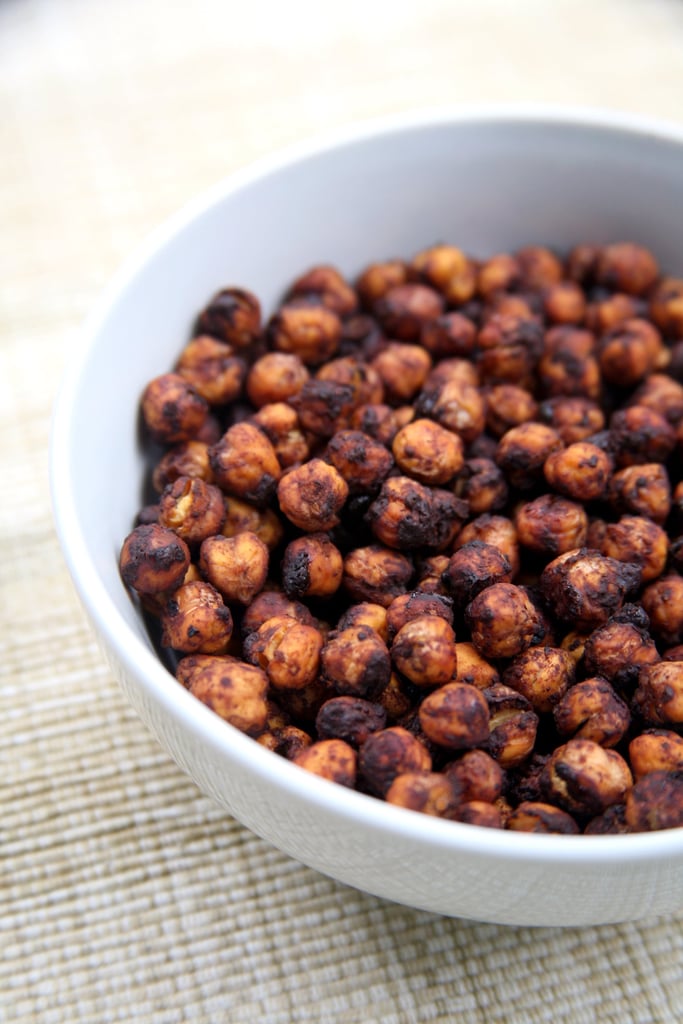 Looking for something crunchy and sweet? Snack on these cocoa cinnamon sugar roasted chickpeas for less than 150 calories a serving.
Get the recipe: cocoa cinnamon sugar roasted chickpeas [5]
Chickpea Cookie Dough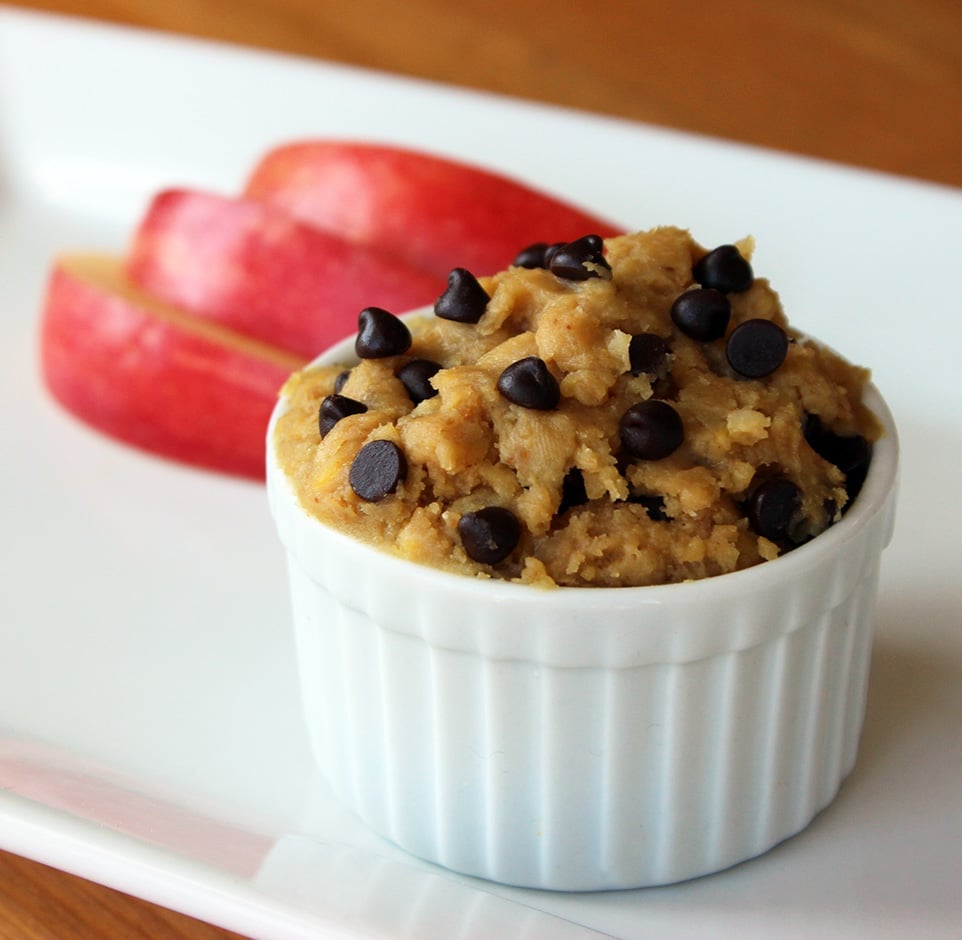 Yes, cookie dough can be vegan! This chickpea cookie dough recipe also has more protein and fiber and less sugar than the regular store-bought stuff.
Get the recipe: chickpea cookie dough [6]
Chickpea Coconut Curry With Sweet Potatoes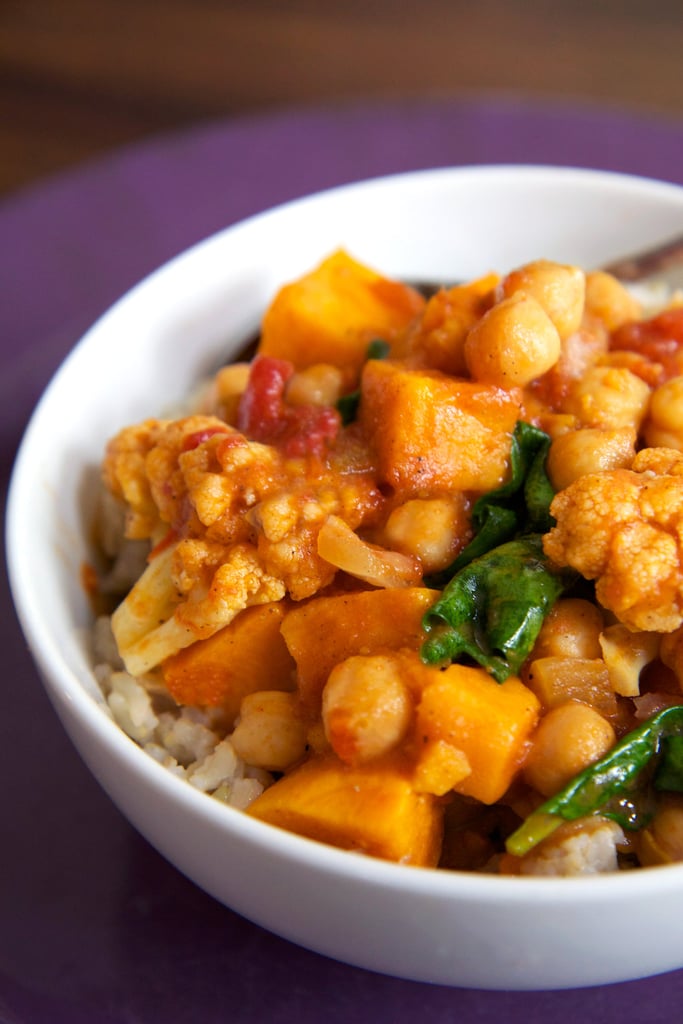 Make a warm bowl of savory comfort food with this vegan curry. For the best flavor, make it in a slow cooker.
Get the recipe: chickpea coconut curry with sweet potatoes [7]
Smashed Avocado Chickpea Salad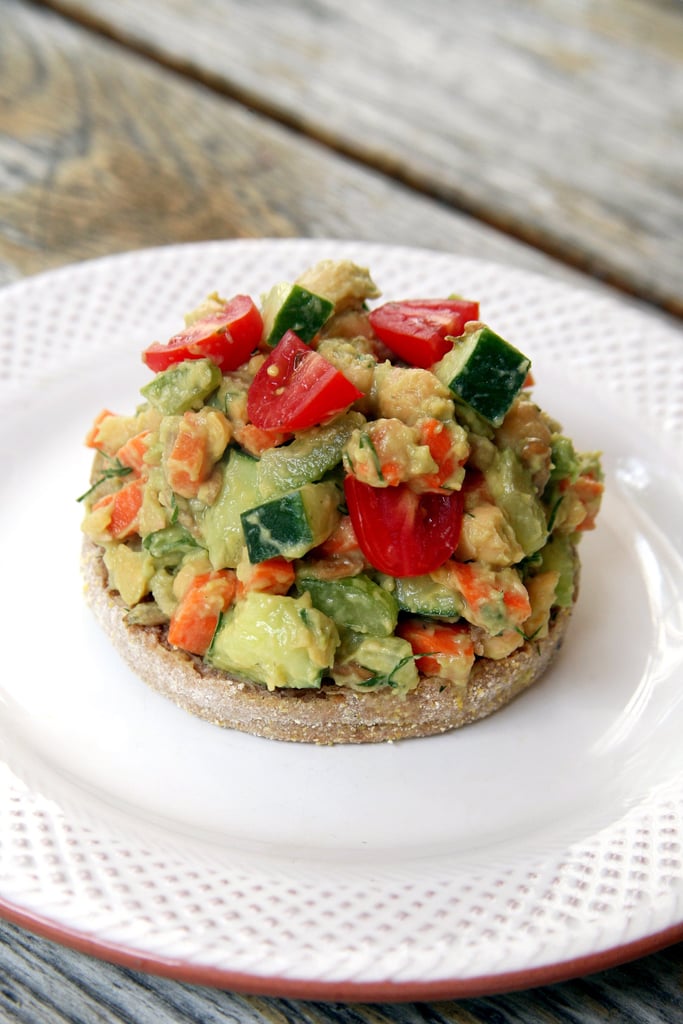 This smashed avocado chickpea salad makes a healthy lunch that's packed with protein and healthy fats that will keep you full well until dinner.
Get the recipe: smashed avocado chickpea salad [8]
One-Pot Red Lentil, Squash, and Chickpea Dhal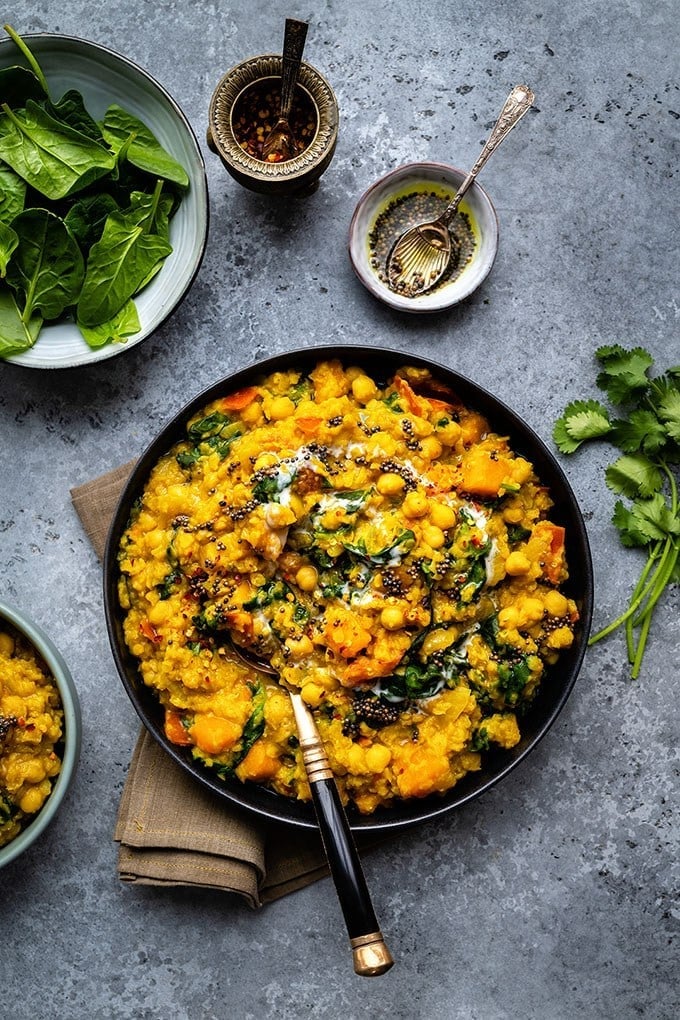 Make cooking and cleaning a (delicious) breeze with this one-pot red lentil, squash, and chickpea dhal. It's hearty enough for a weeknight meal the whole family will love.
Get the recipe: one-pot red lentil, squash, and chickpea dhal [9]
Peanut Butter Chickpea Cookies
This cookie recipe uses canned chickpeas instead of regular flour for moist, delicious cookies that have more fiber and protein than regular chocolate chip cookies.
Get the recipe: peanut butter chickpea cookies [10]
Roasted Red Pepper Hummus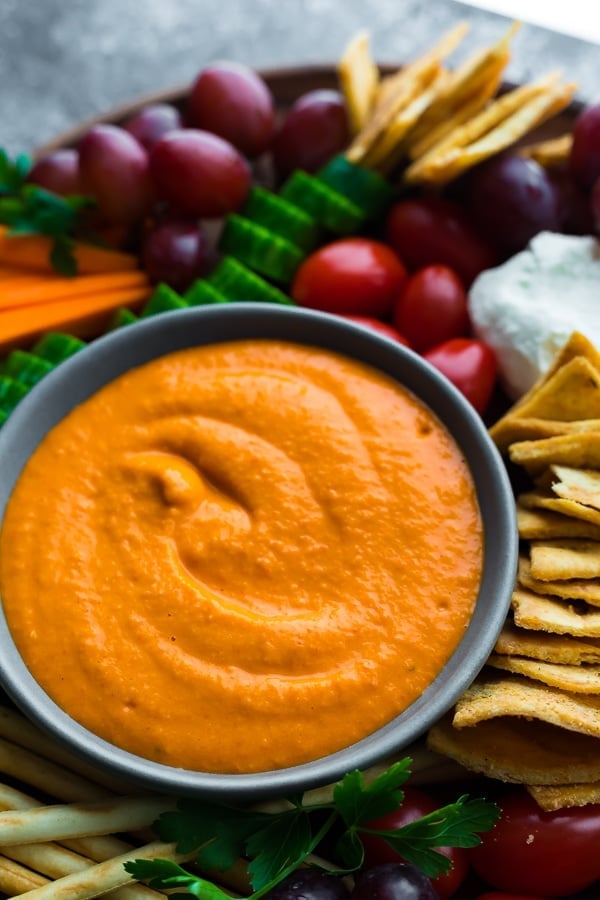 Store-bought hummus can't compare to this creamy, homemade version that gets its kick from the roasted red peppers.
Get the recipe: roasted red pepper hummus [11]
Sweet Potato and Chickpea Buddha Bowl
Buddha bowls are a hearty option for vegans because they are jam-packed with veggies and healthy carbs. This recipe from Platings and Pairings adds some spice with chili powder, lime juice, and jalapeños on top (totally optional).
Get the recipe: sweet potato and chickpea Buddha bowl [12]