I am proof that not all CrossFitters are Paleo and vegans can absolutely thrive and crush their WODS! I'm living proof. I've successfully been eating plant-based for the entire (almost) two years that I've been doing CrossFit, and I have the energy, the endurance, and the muscle gains [1] to prove it.
The number one question I get is, "How do you get enough protein?" For my weight and activity level, I need about 72 to 90 grams of protein a day [2]. Since I do intermittent fasting, where I eat from noon until 8 p.m., my daily meals will look a little different, but I still get in all my calories (and my protein!) during those eight hours. Here's what a day of eating looks like for me.
9:30 a.m. — Tea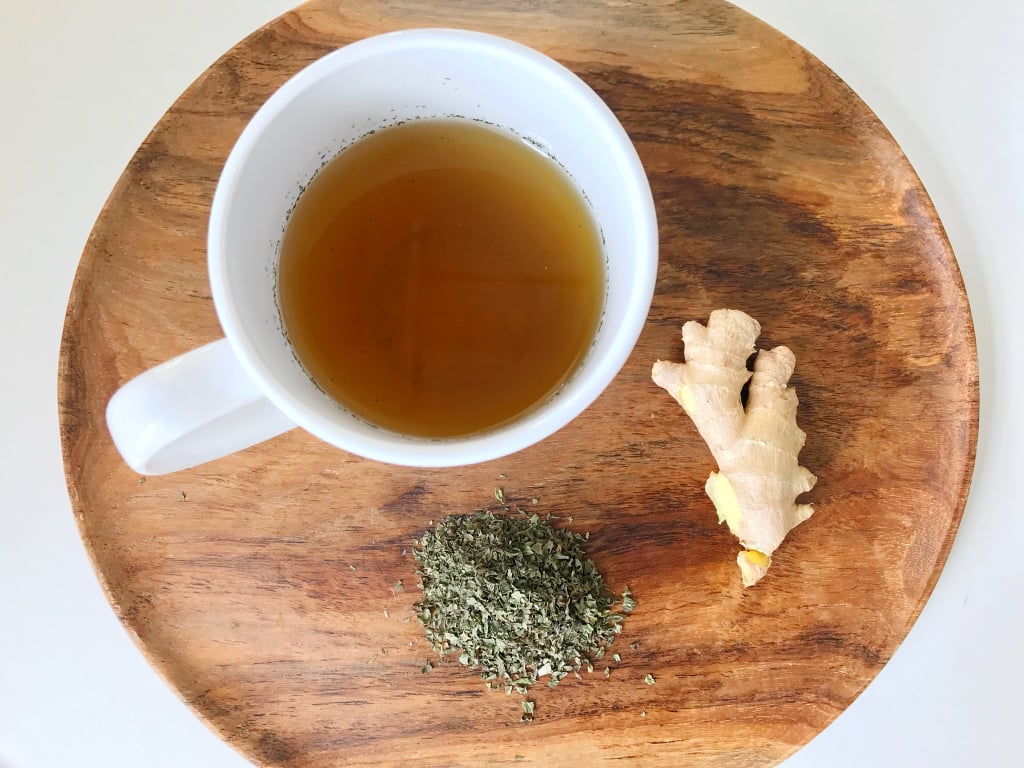 In the morning while I'm fasting, I drink a ton of water [4] and a cup or two of hot peppermint, ginger, chamomile, or red zinger tea. A couple times a week, I may drink a cup of black coffee instead.
12 p.m. — Kale Salad With Tofu, Green Beans, and Sweet Potatoes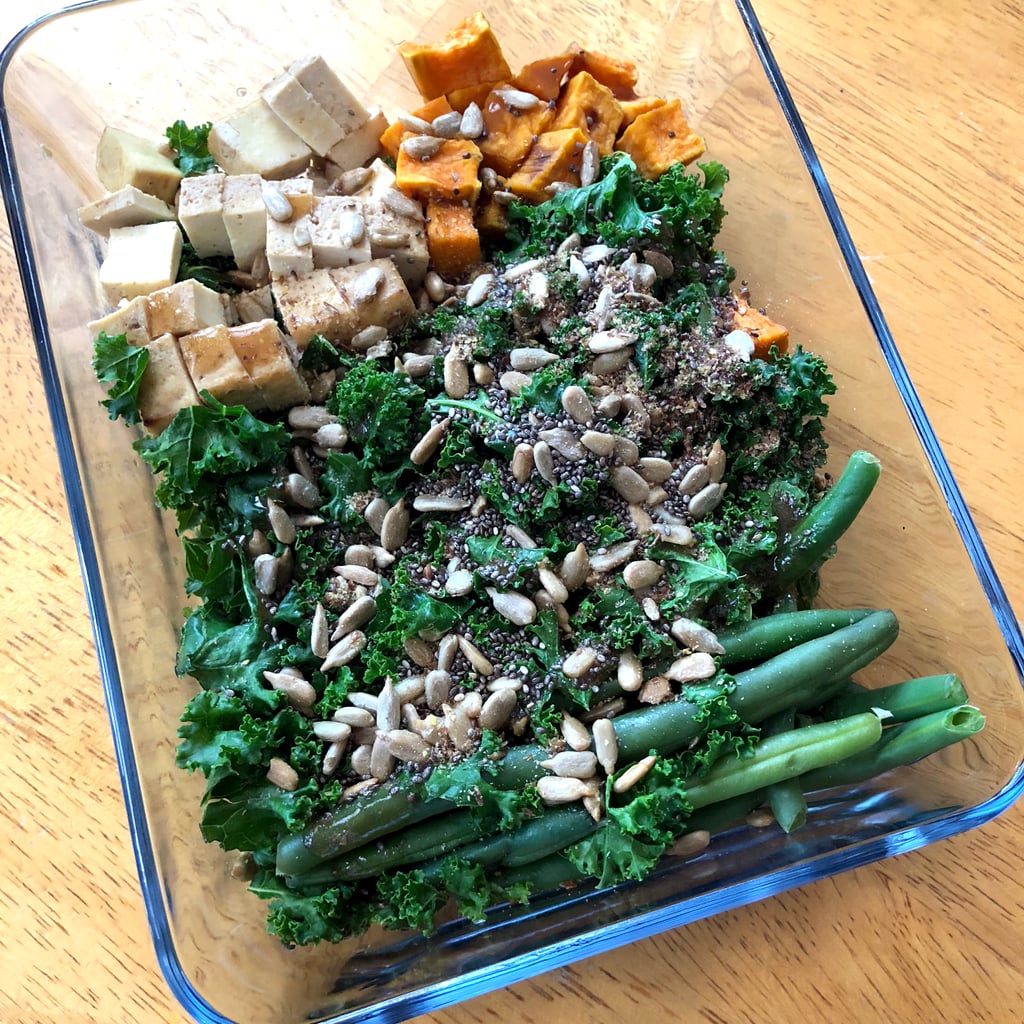 Lately I've been really into massaged kale salads, so I make five every Sunday. This week I included steamed green beans, roasted sweet potato with chopped dates, and marinated baked teriyaki tofu (I just buy the package premade from Nasoya [5] or Trader Joe's). Sometimes I add shelled edamame or chickpeas for extra protein and fiber. I topped this salad with salted sunflower seeds, chia seeds, and a drizzle of Annie's Sesame Ginger Vinaigrette [6].
3 p.m. — Protein Shake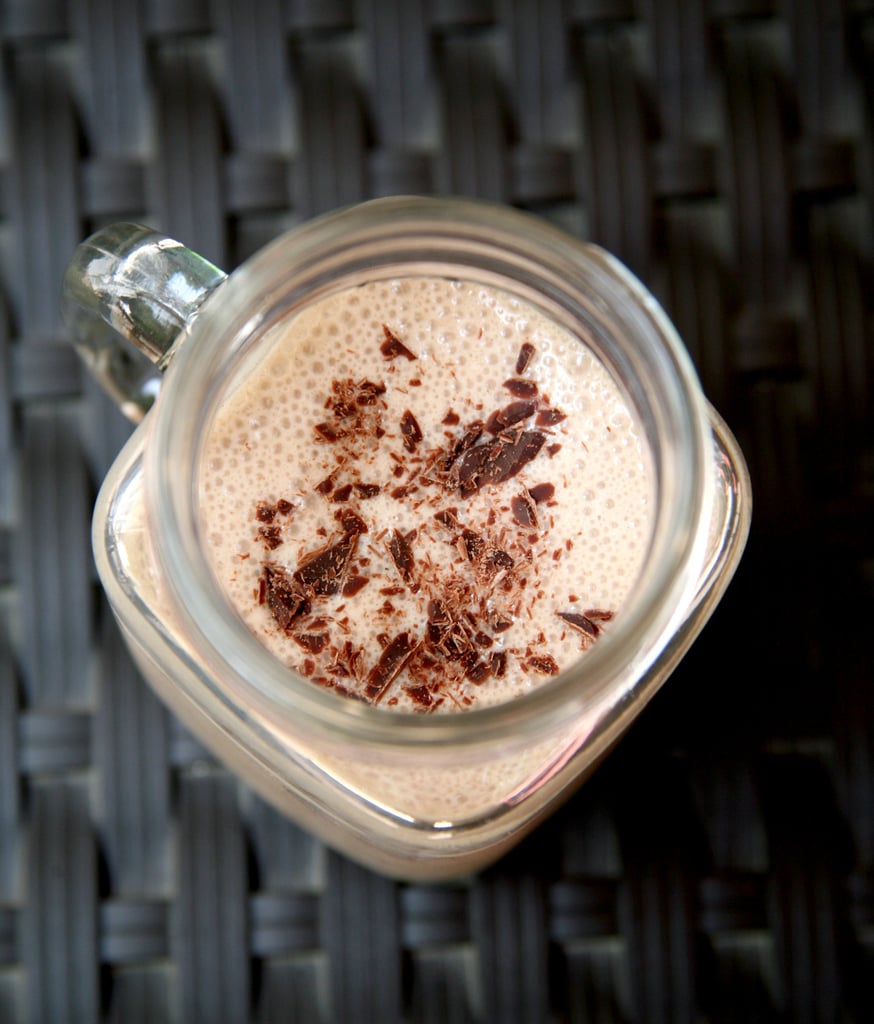 I used to eat a banana with nut butter but felt like I was so hungry by the time I got to dinner that I would tend to overeat. So now I drink a protein shake [7] made with vegan protein powder (I love Vega Sport and Orgain) mixed with water and ice, or I make a small smoothie [8] mixed with almond milk and throw in a handful of spinach. Lately I've been eating an apple [9] with it for extra fiber.
5:30 p.m. — Lentils With Rice and Veggies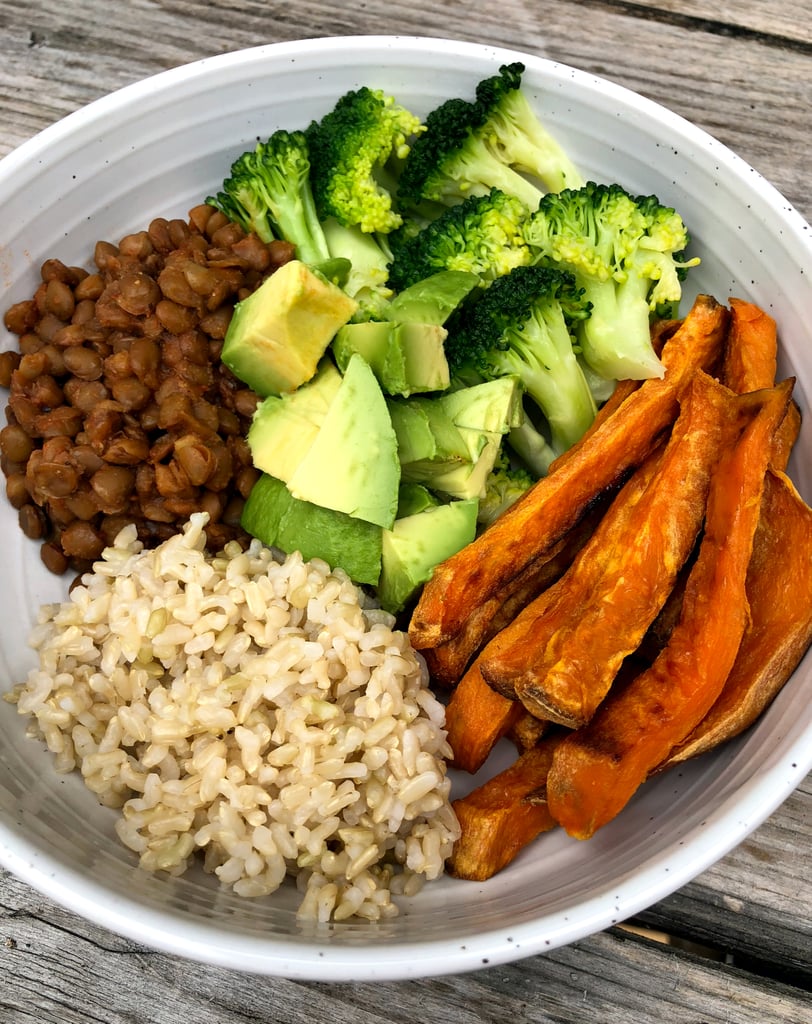 I have a small addiction to roasted sweet potatoes (and so does my family!), which is why on this particular day, I had them for both lunch and dinner! Also in the bowl are steamed broccoli, lentils cooked with tomato sauce and cumin, brown rice, and one-third of an avocado.
7 p.m. — Banana and Cashews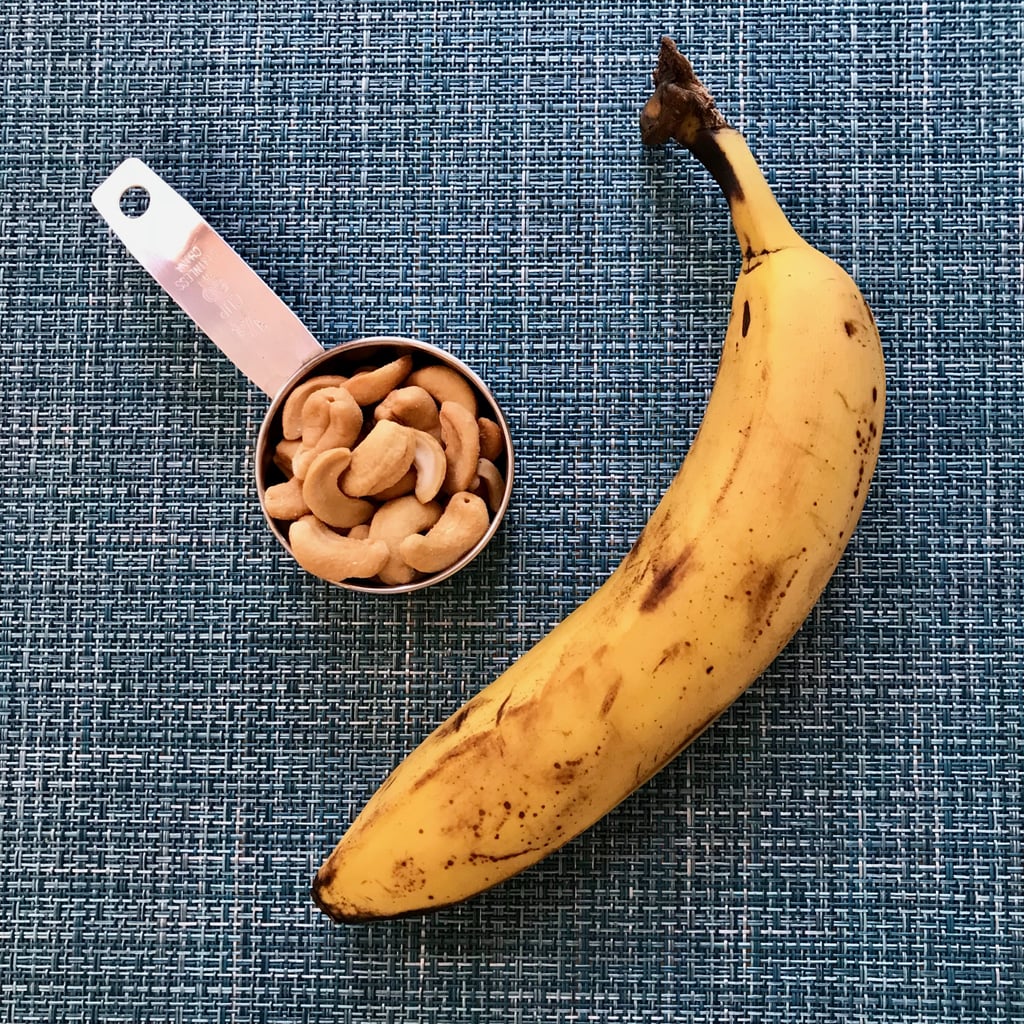 After dinner, I like to go for a little fruit with a quarter cup of cashews or raw almonds. A banana, fresh raspberries, or blackberries are my fave. OK, sometimes that fruit and nuts looks like a bowl of So Delicious Cashew Milk ice cream [10] or a couple squares of these simple no-bake vegan brownies [11] (or both!). I aim to fuel my body with healthy foods most of the time, but I also enjoy treats because they make me happy.