You've heard of vegan and you've heard of Paleo, but vegan Paleo? Basically, it means a diet rich with fruits, veggies, nuts, and seeds, but no meat, dairy, eggs, grains, legumes (like beans, lentils, tofu, and peanuts), and alcohol and limited sugar. OK, so that may not feel like there's much left on the "can eat" list, but these recipes, many of which are plant-based, will prove that you can eat a vegan Paleo diet and still eat well.
Carrot Fettuccine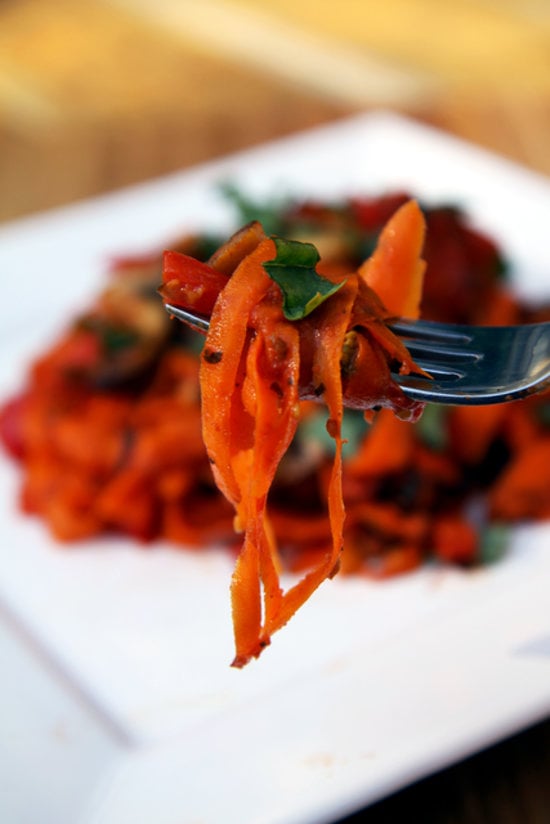 The "pasta" ribbons are made using a simple vegetable peeler and sautéed with mushrooms, red peppers, cherry tomatoes, and fresh basil for a Paleo-approved bowl of comfort.
Get the recipe: carrot fettuccine [1]
Banana Blueberry Hemp Seed Smoothie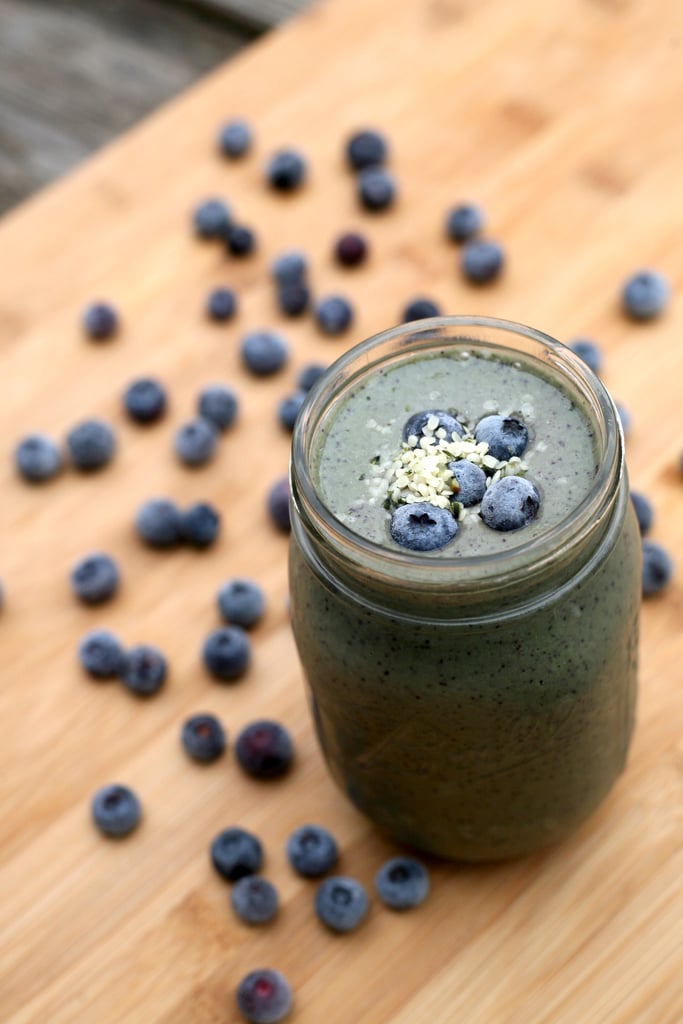 The protein comes from almonds and hemp seeds, and although this smoothie may not look amazing, it tastes perfectly sweet and creamy.
Get the recipe: banana blueberry hemp seed smoothie [2]
Cherry Chocolate Ice Cream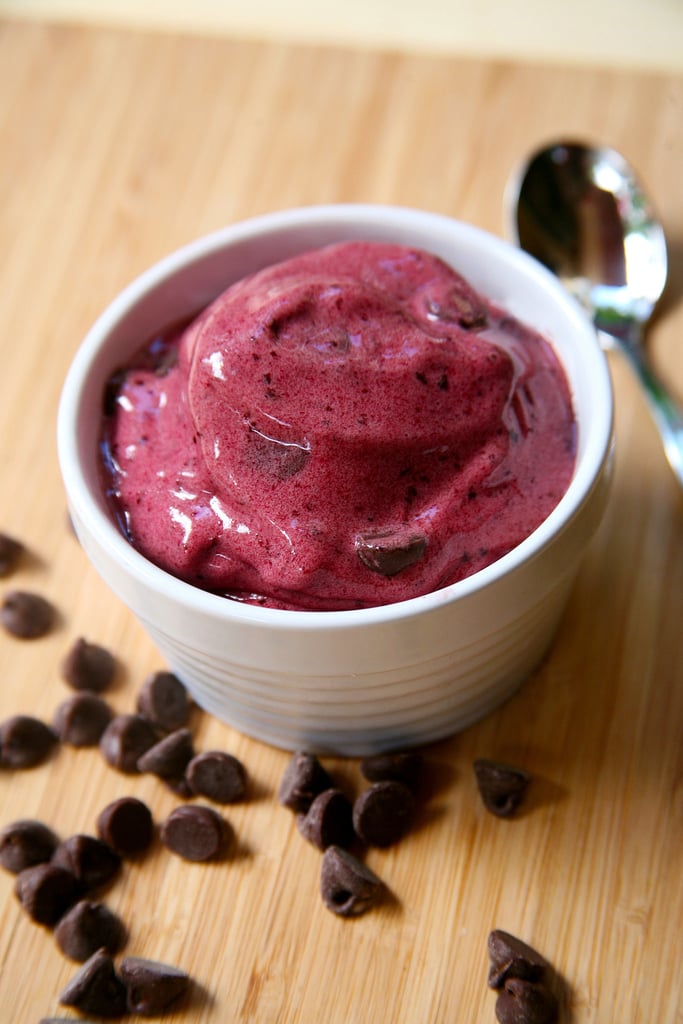 This homemade ice cream is chock-full of cherry and chocolate goodness but without saturated fat and cholesterol.
Get the recipe: cherry chocolate ice cream [3]
Pumpkin Chocolate Chip Cookies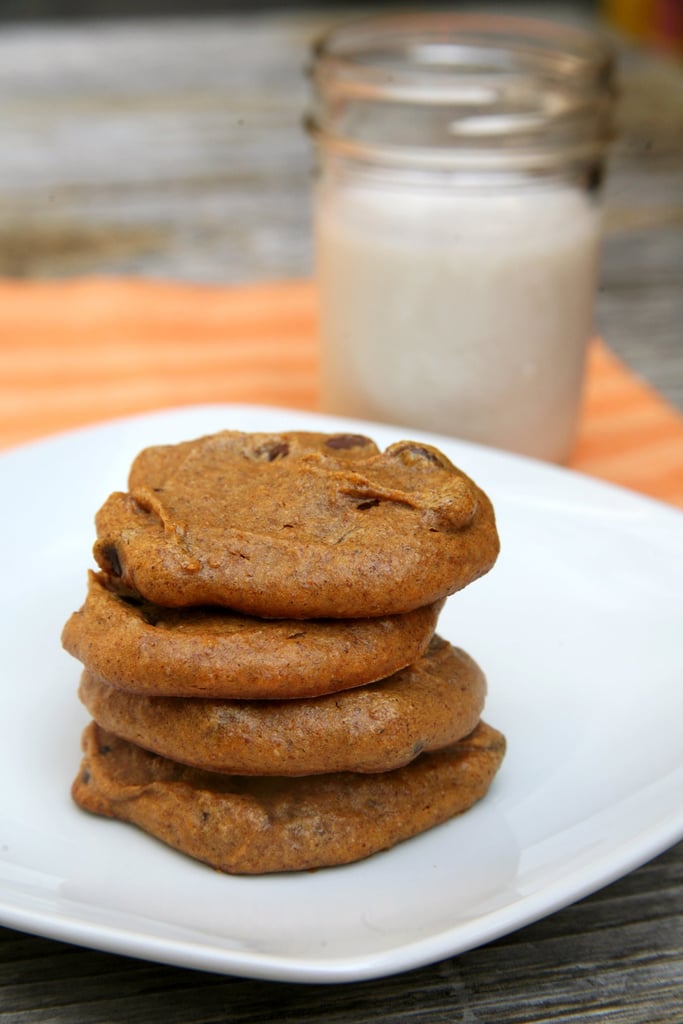 Soft, chewy, and under 100 calories, these cookies are bursting with that spiced pumpkin pie flavor you crave, but for fewer calories and sugar.
Get the recipe: gluten-free pumpkin cookies [4]
Cauliflower Porridge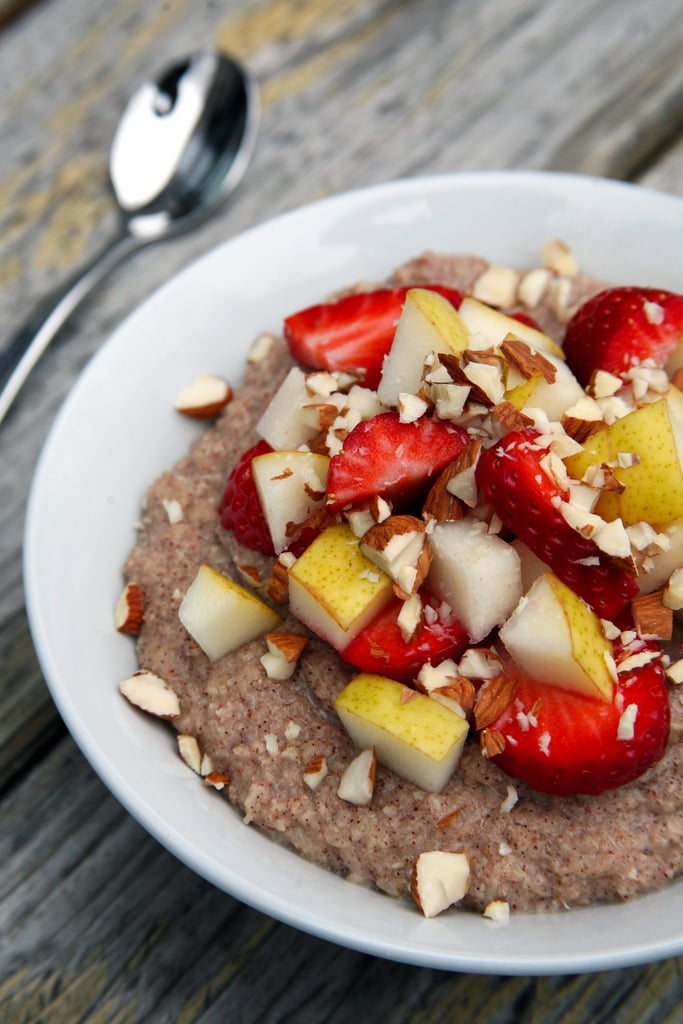 You looked at this photo and thought it was a bowl of oatmeal, right? Well, it's not! It's actually — get ready for this — cauliflower. It sounds a little weird, but trust me. It tastes delicious.
Get the recipe: cauliflower porridge [5]
3-Ingredient Brownies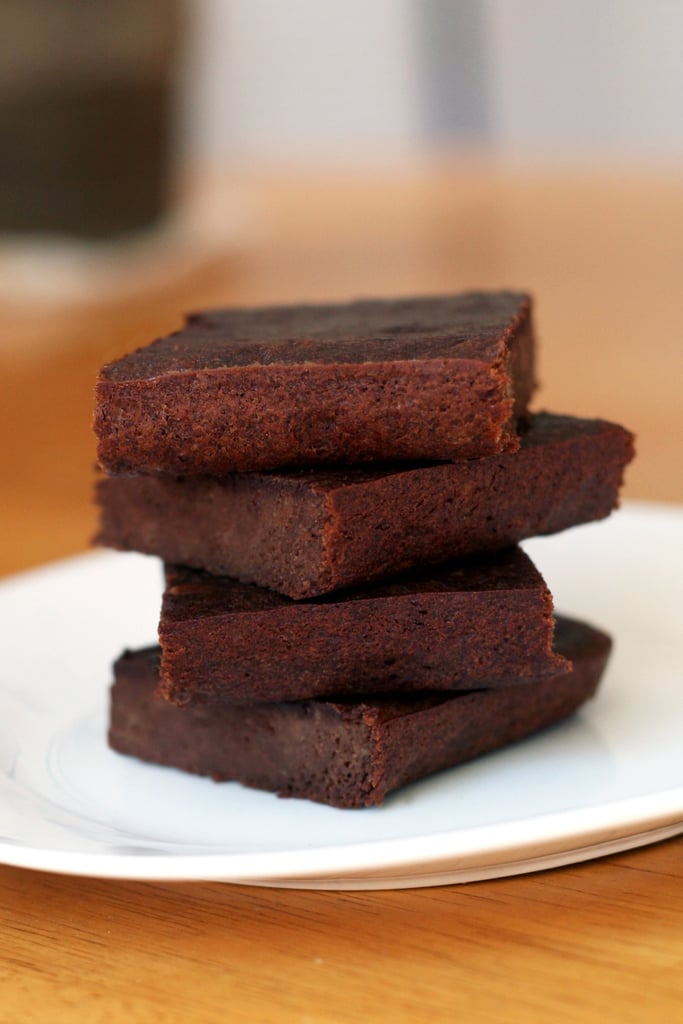 You probably already have everything you need to make these brownies, except maybe the patience to wait for them to bake. These come together in 25 minutes flat. Just mix the batter quickly, and bake.
Get the recipe: three-ingredient brownies [6]
Spicy Sweet Potato Salad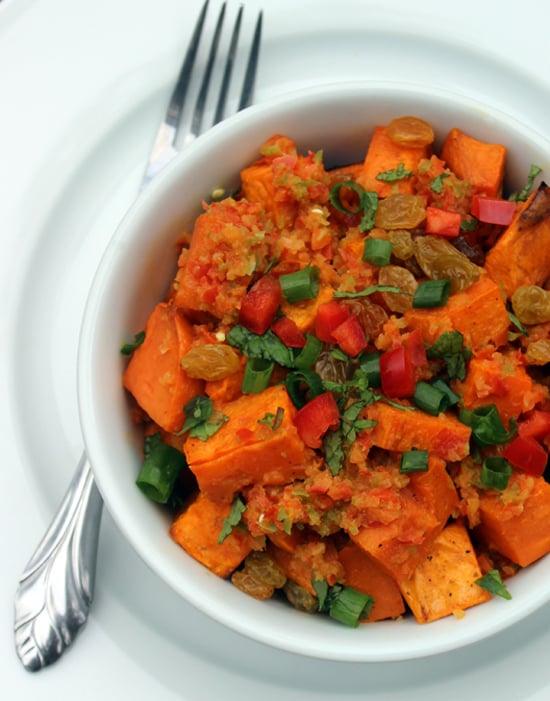 High-fiber sweet potatoes can regulate blood sugar and help you lose weight, while a spicy, antioxidant-rich red pepper and jalapeño dressing ties everything together.
Get the recipe: spicy sweet potato salad [7]
Vegan Chocolate Ice Cream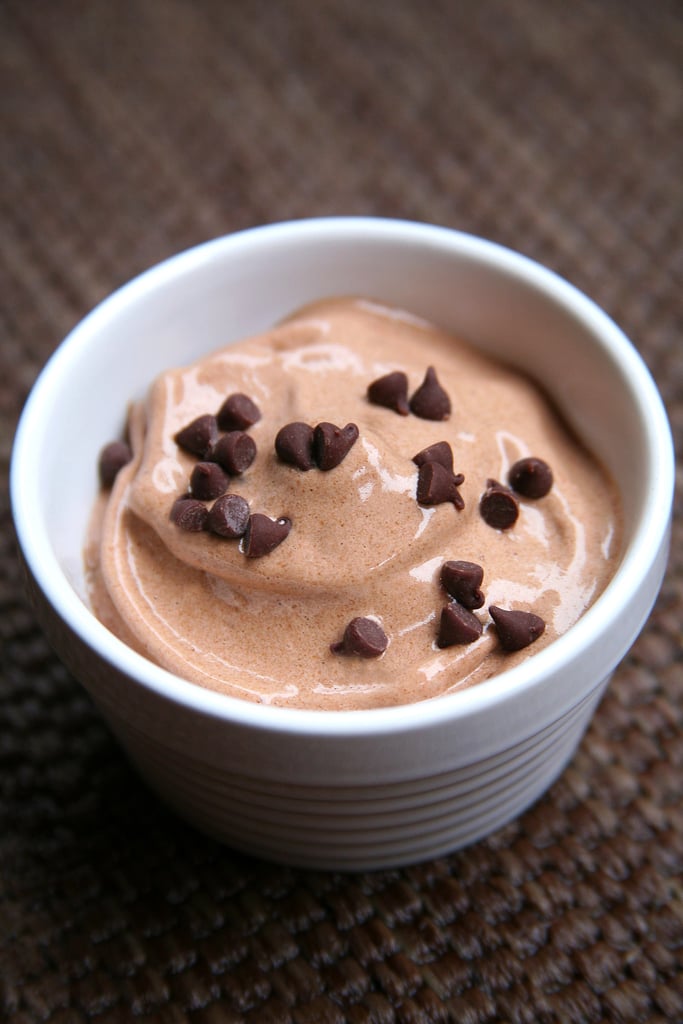 This chocolate ice cream requires no ice cream maker and saves you tons of calories because it's completely dairy-free.
Get the recipe: vegan chocolate ice cream [8] (leave out the chocolate chips)
Debloating Smoothie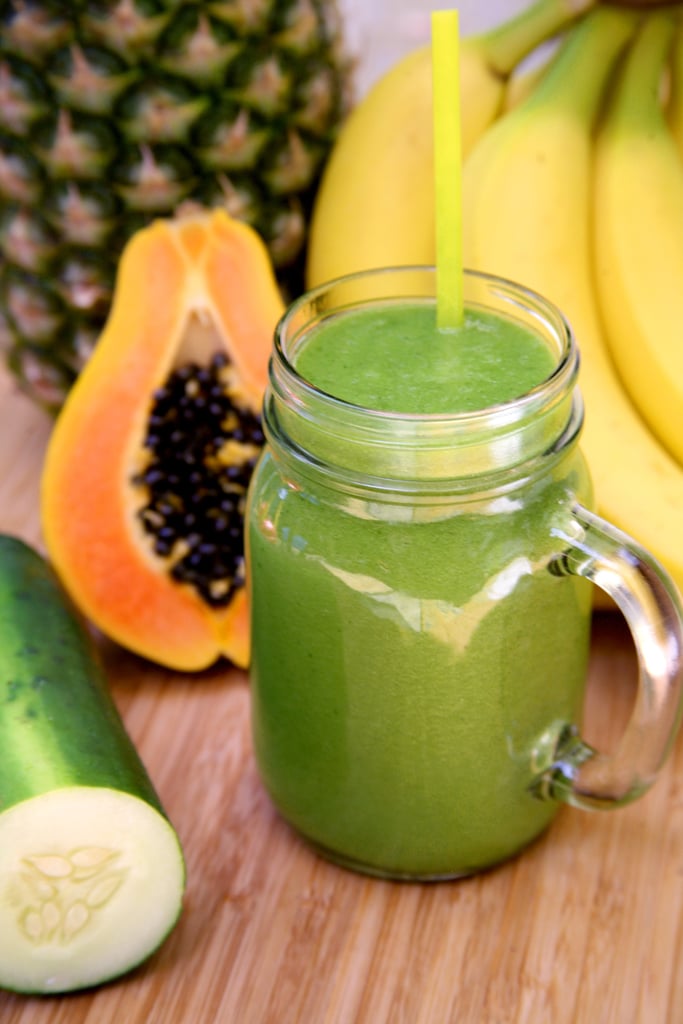 This simple and sweet smoothie made with pineapple, papaya, and cucumber will ease your tummy troubles in no time, and it's under 250 calories.
Get the recipe: pineapple papaya smoothie [9]
Coconut Curry Butternut Squash Soup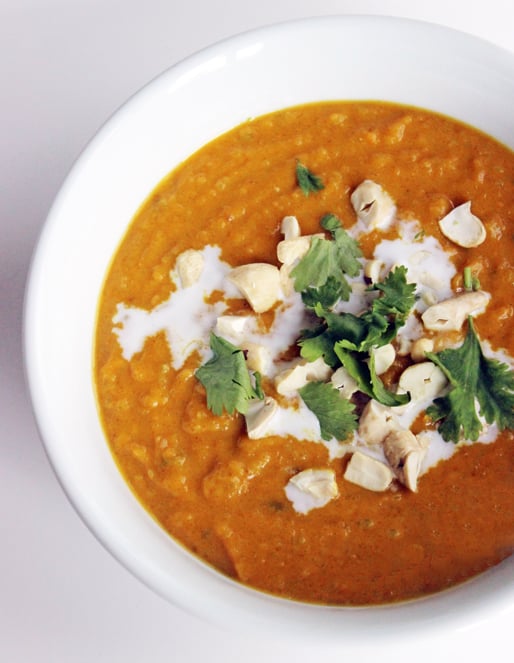 This thick and creamy soup is made with curry and coconut milk and is warming and subtly sweet.
Get the recipe: butternut squash soup [10]
Gingerbread Chia Pudding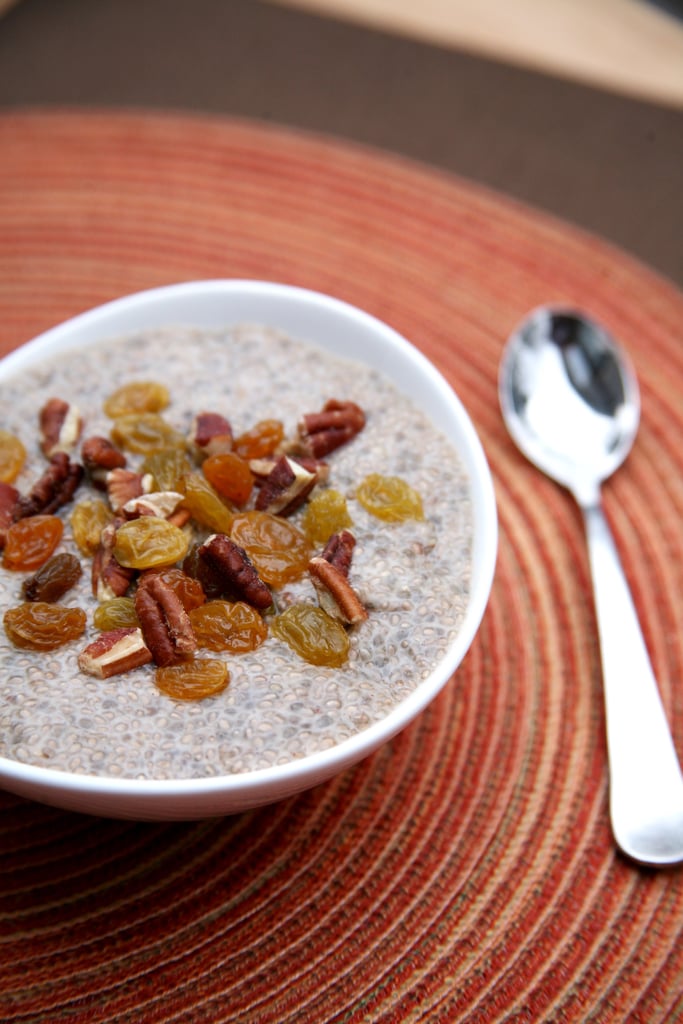 This basic recipe is flavored with maple syrup and warming gingerbread spices; plus, the toppings add extra sweetness and crunch.
Get the recipe: gingerbread chia pudding [11]
Striped Apple Cinnamon Fruit Leather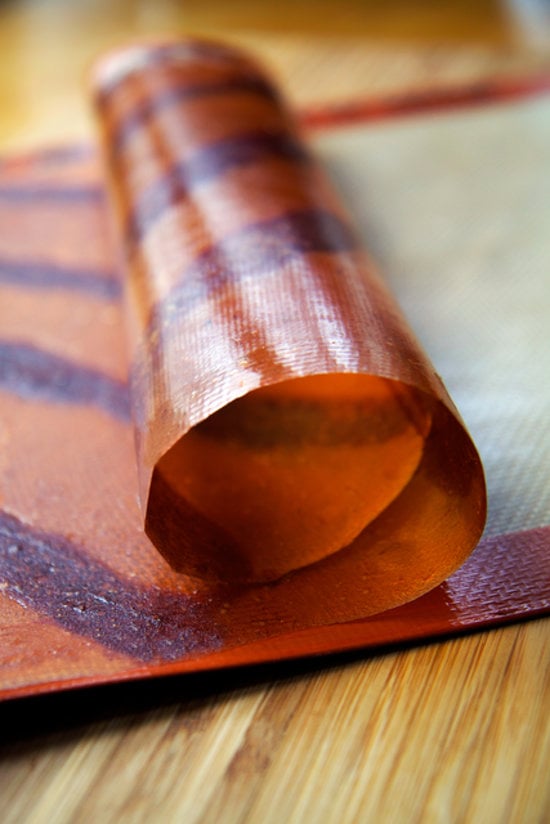 Enjoy the aroma of apple pie baking in your oven without the floury mess or the hundreds of buttery calories by whipping up a batch of homemade apple cinnamon fruit leather.
Get the recipe: apple cinnamon fruit leather [12]
Cauliflower "Rice" Stir-Fry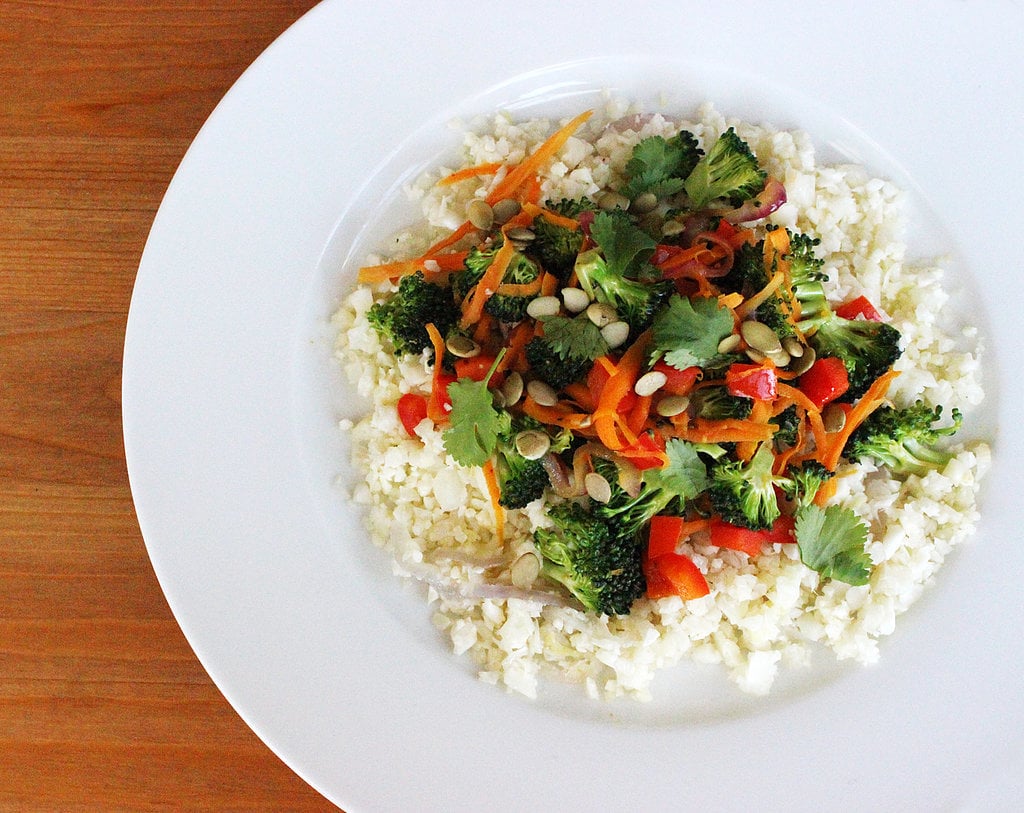 This nutrient-dense recipe is filling, delicious, and full of fresh flavors.
Get the recipe: cauliflower "rice" stir-fry [13]
Zucchini Noodles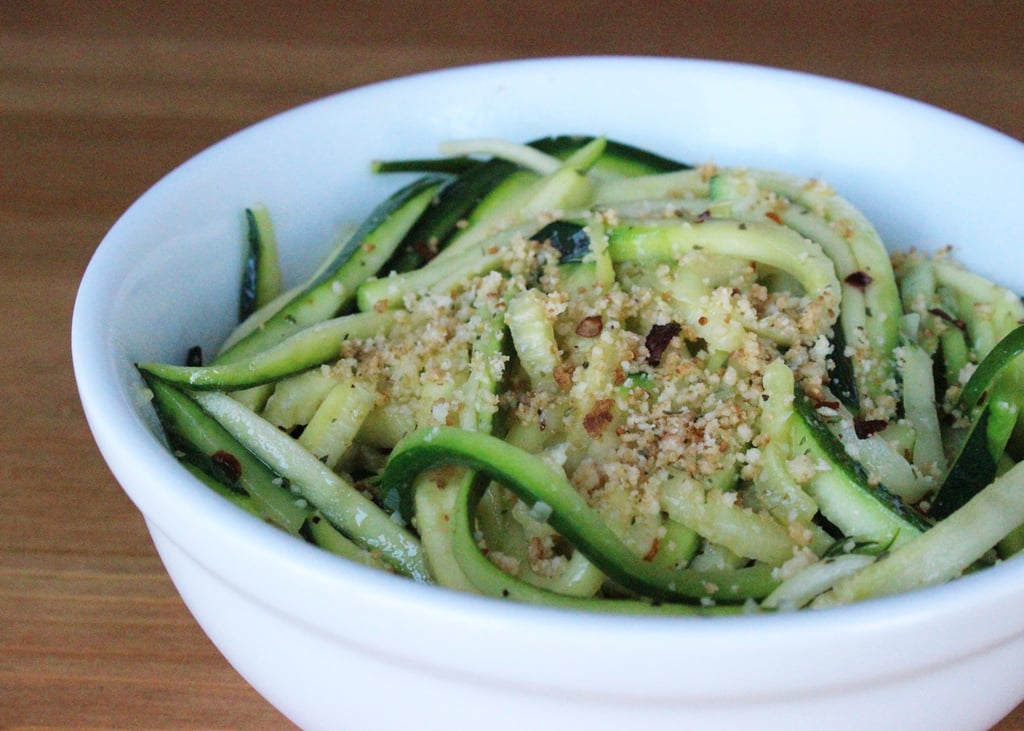 Instead of a big bowl of garlicky pasta, cook up these zoodles.
Get the recipe: garlic zucchini noodles [14]
Carrot and Cabbage Detox Salad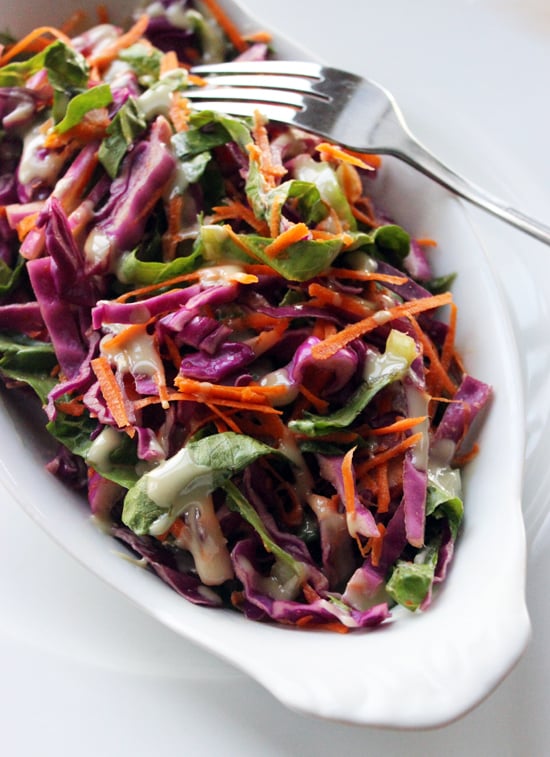 This rainbow salad is colorful and full of antioxidants.
Get the recipe: detox rainbow salad [15]
Chocolate Chip Banana Bites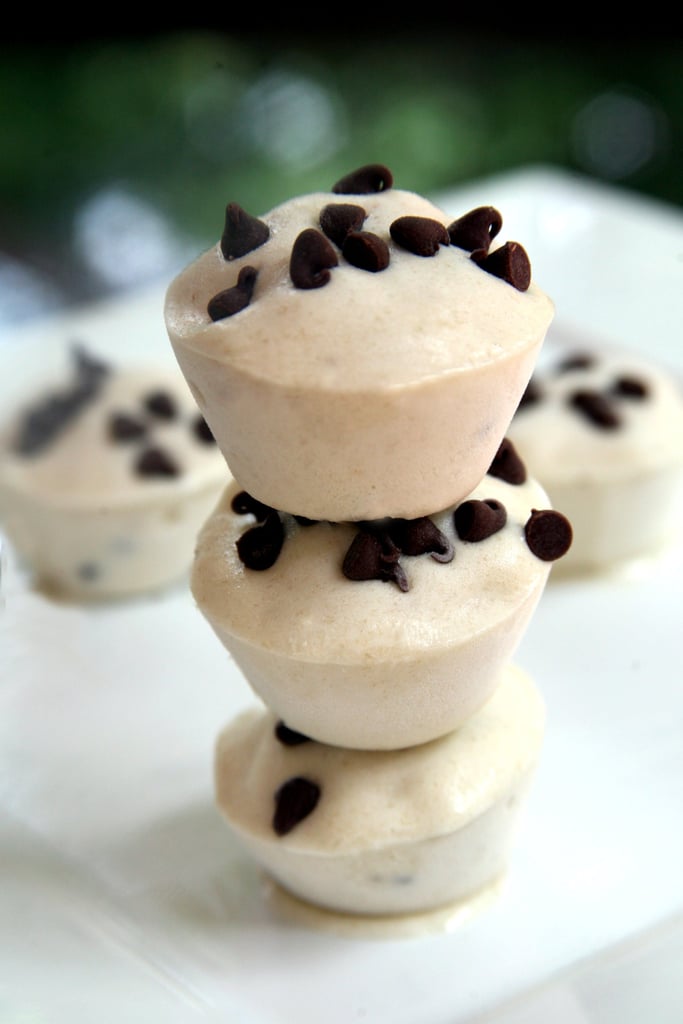 You'll love these adorable chocolate chip banana "nice" cream bites. All you need are two ingredients: bananas and chocolate chips.
Get the recipe: chocolate chip banana bites [16]
Banana Sushi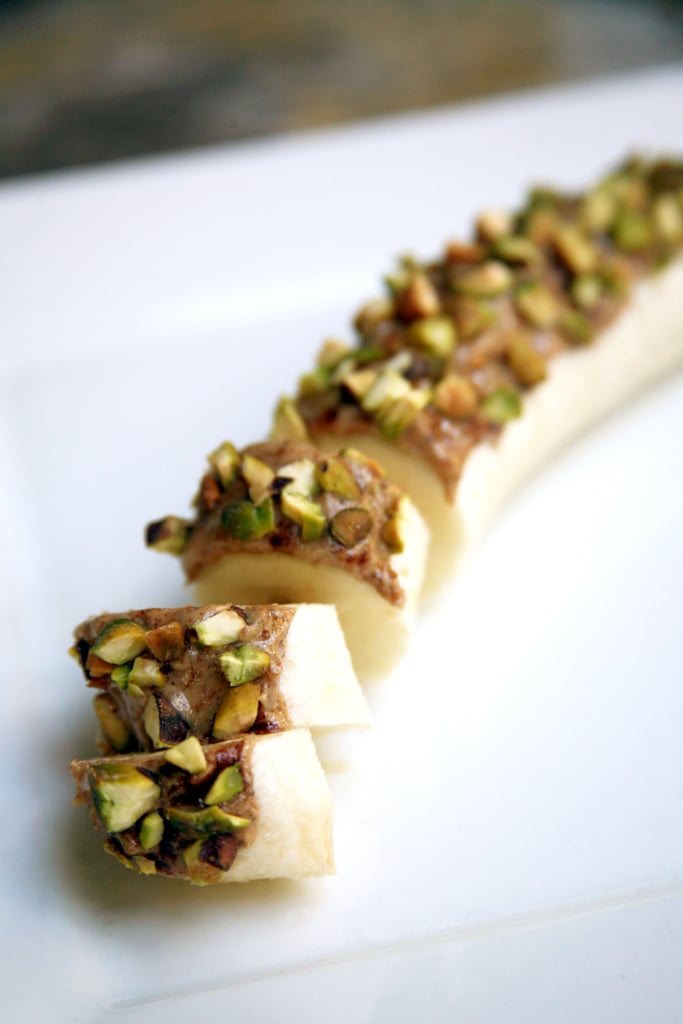 Jazz up traditional banana slices with this fun snack that's also healthy.
Get the recipe: banana sushi [17]
Creamy Cauliflower Soup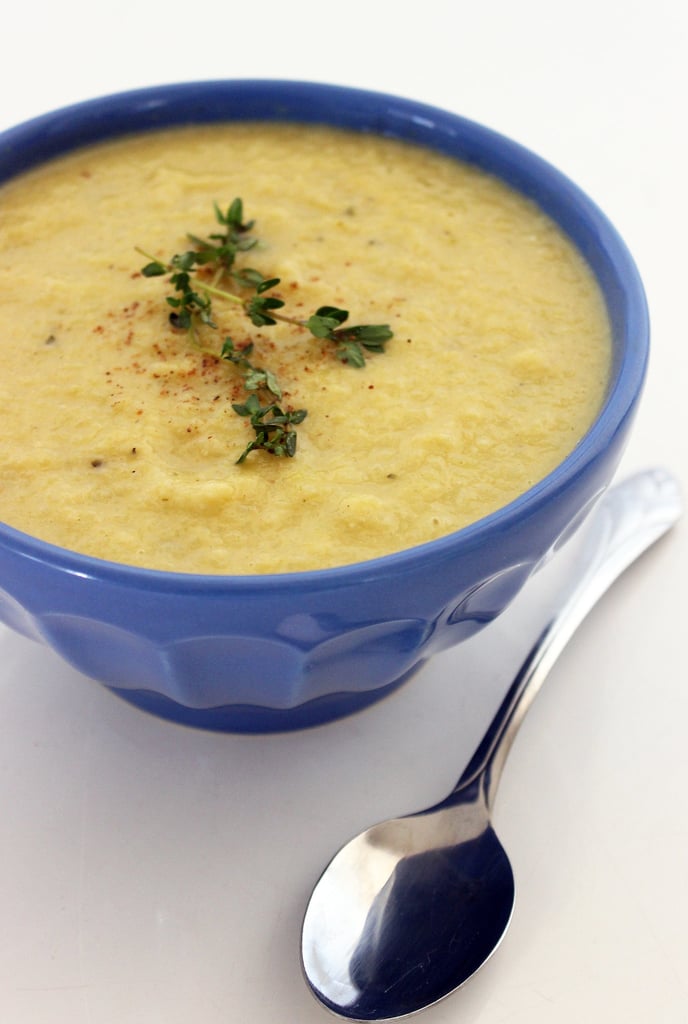 Loaded with fiber and vitamins, this immunity-boosting soup also supports healthy digestion — a win-win combination.
Get the recipe: cauliflower soup [18]
Vegan Ice Cream With Bananas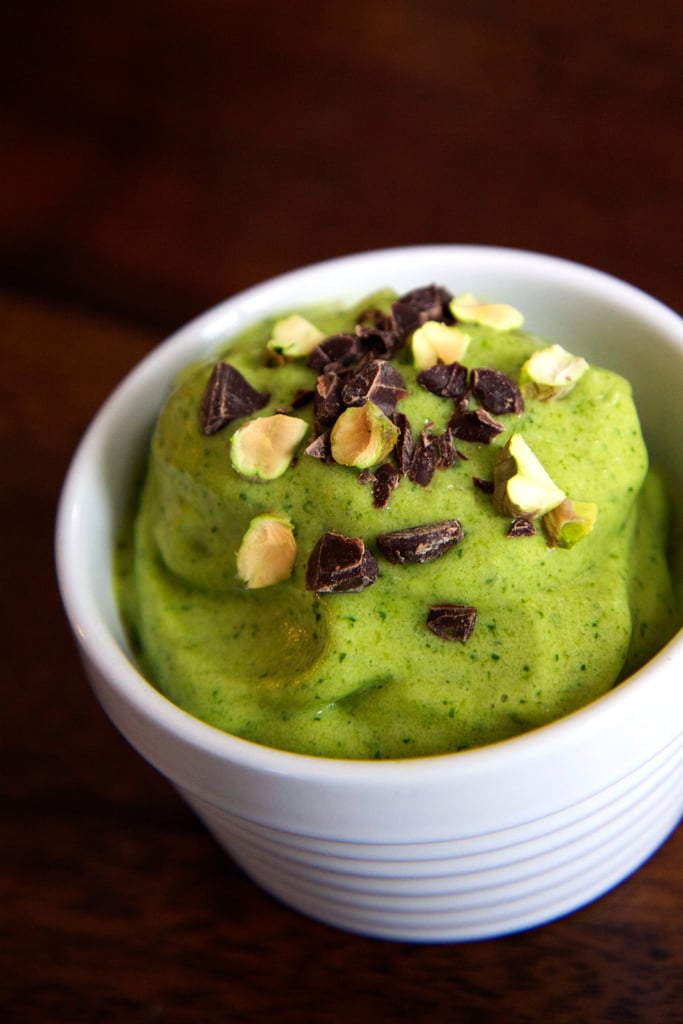 This treat is made with frozen banana, mango, pineapple, and an iron- and fiber-rich green ingredient: spinach. The fruit completely overpowers this mild-tasting veggie, so you're left with a creamy, oh-so-sweet vegan ice cream that's low in calories — just 160.
Get the recipe: vegan ice cream with bananas [19]
Dried Cantaloupe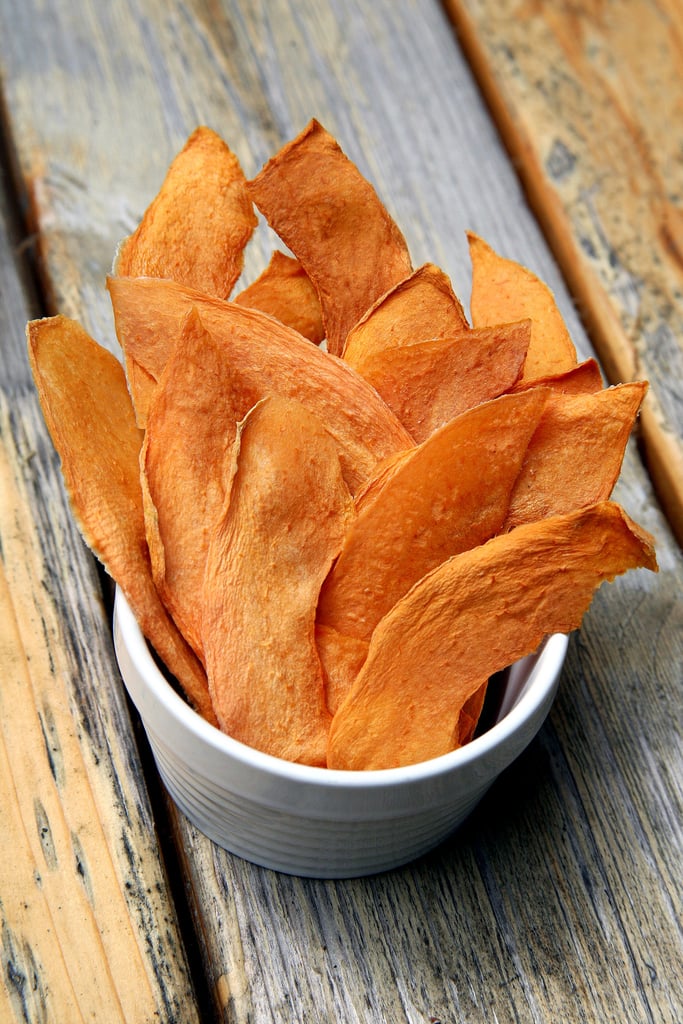 Never heard of dried cantaloupe? Neither had I. But when slicing this in-season melon one morning, I thought, "I've made dried mango, and even made my own fruit leather, so what would happen if I dried slices of juicy cantaloupe?" Bliss. That's what.
Get the recipe: dried cantaloupe [20]
Chocolate Chip Cookies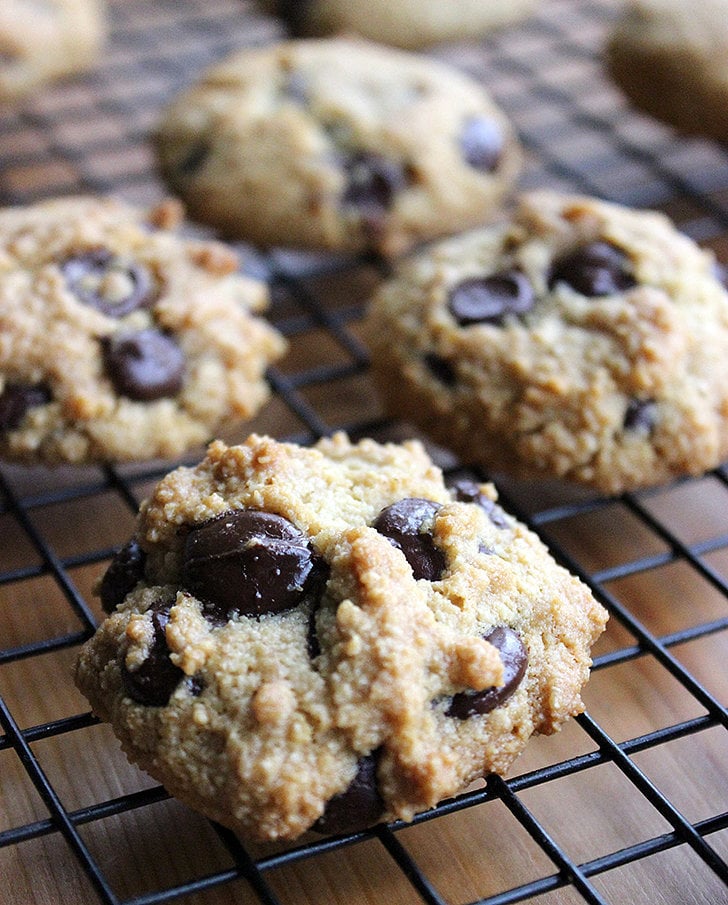 It's hard to believe, but these chocolate chip cookies are Paleo and vegan! It's tough for these two dietary needs to meet in the middle for a decadent dessert, but these rich-tasting cookies make it happen.
Get the recipe: chocolate chip cookies [21]
Strawberry Grape Smoothie
This creamy smoothie recipe is made from vitamin-E-rich spinach and avocado and sweetened with grapes that contain antioxidants.
Get the recipe: strawberry grape smoothie [22]
Brussels Sprouts Chips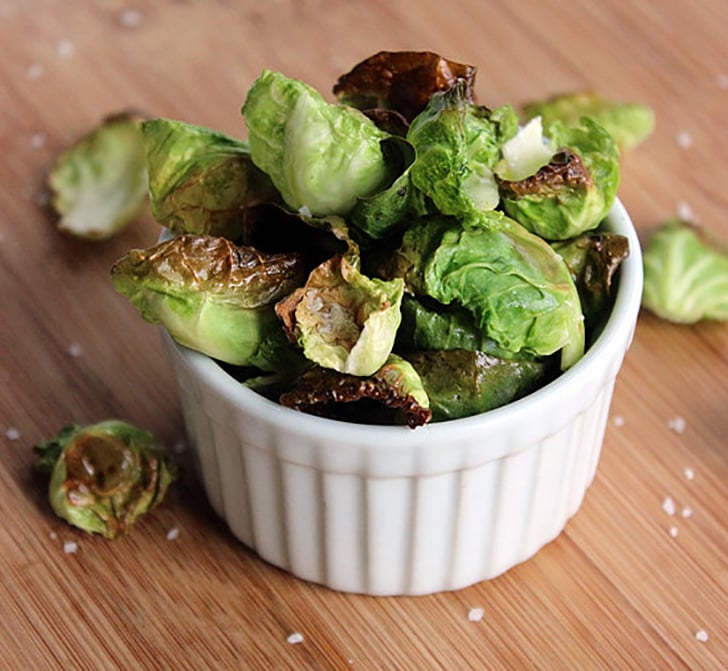 Looking for a high-fiber and low-calorie salty snack? It's time to whip up a batch of these veggie chips.
Get the recipe: crispy brussels sprouts chips [23]
Babaganoush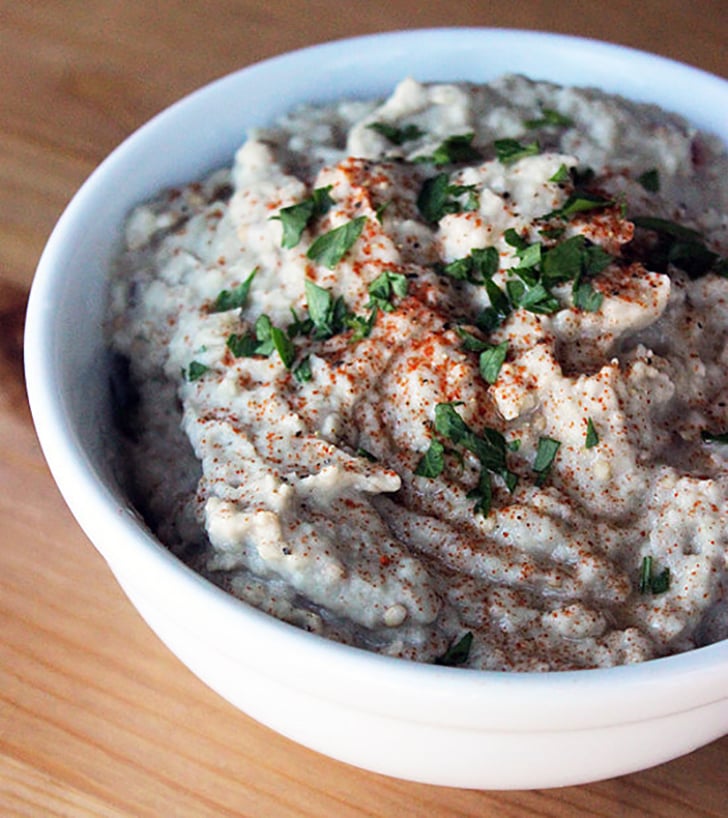 This Middle Eastern recipe is a great alternative when you're craving hummus on a Paleo plan.
Get the recipe: babaganoush [24]
Seaweed Chips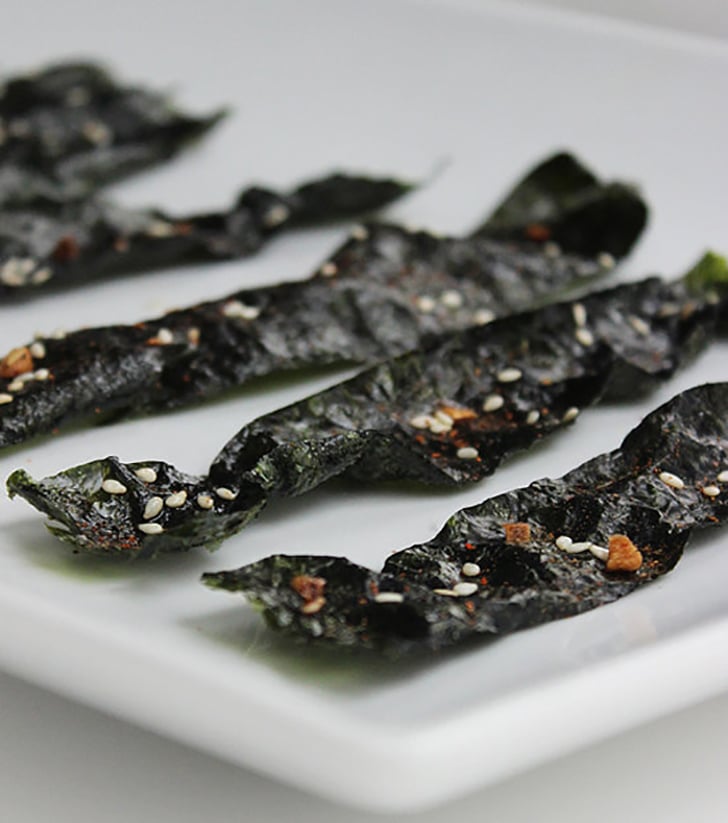 Craving the crunch of crackers but on a Paleo diet? These are the perfect solution.
Get the recipe: seaweed chips [25]
Almond Butter Apricot Bites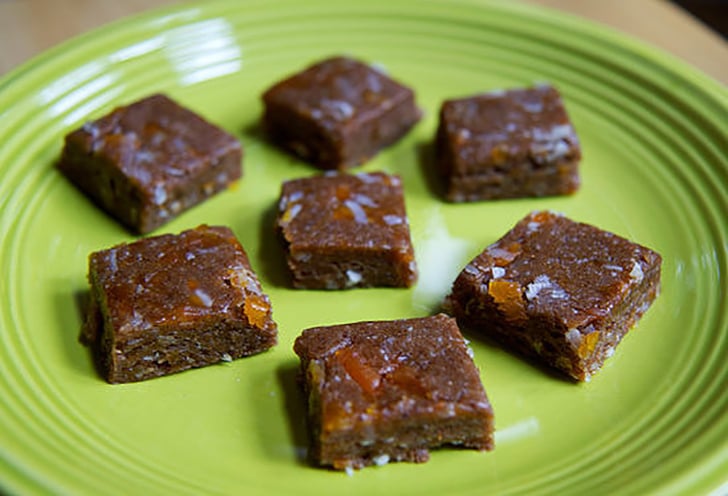 This chewy Paleo treat is also vegan and perfect for a sweet snack to enjoy before a workout.
Get the recipe: almond butter apricot bites [26]
Homemade Strawberry Fruit Leather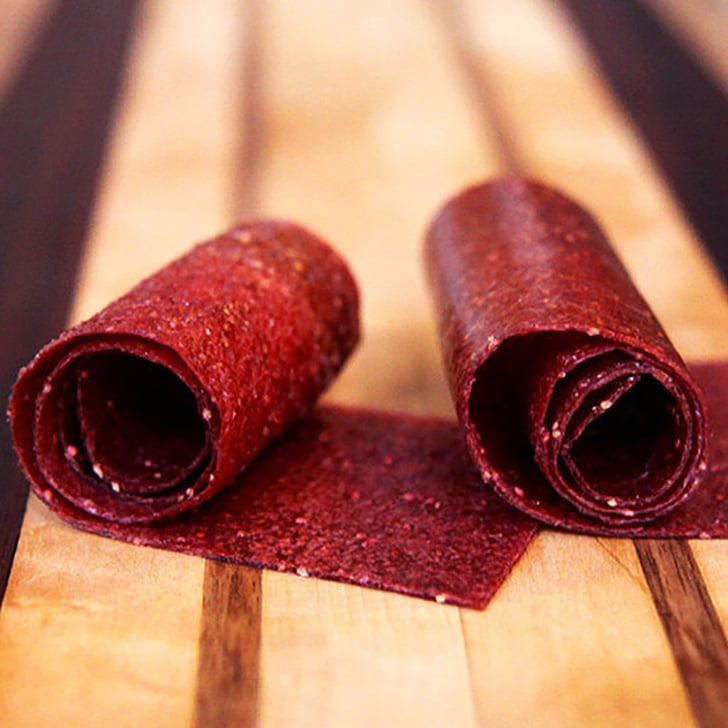 With a food processor, an oven, and a lazy afternoon, it's easy to whip up a batch of homemade fruit leather, made with only pureed fruit.
Get the recipe: fresh-tasting fruit leather [27]
Vegan Cauliflower Pizza Crust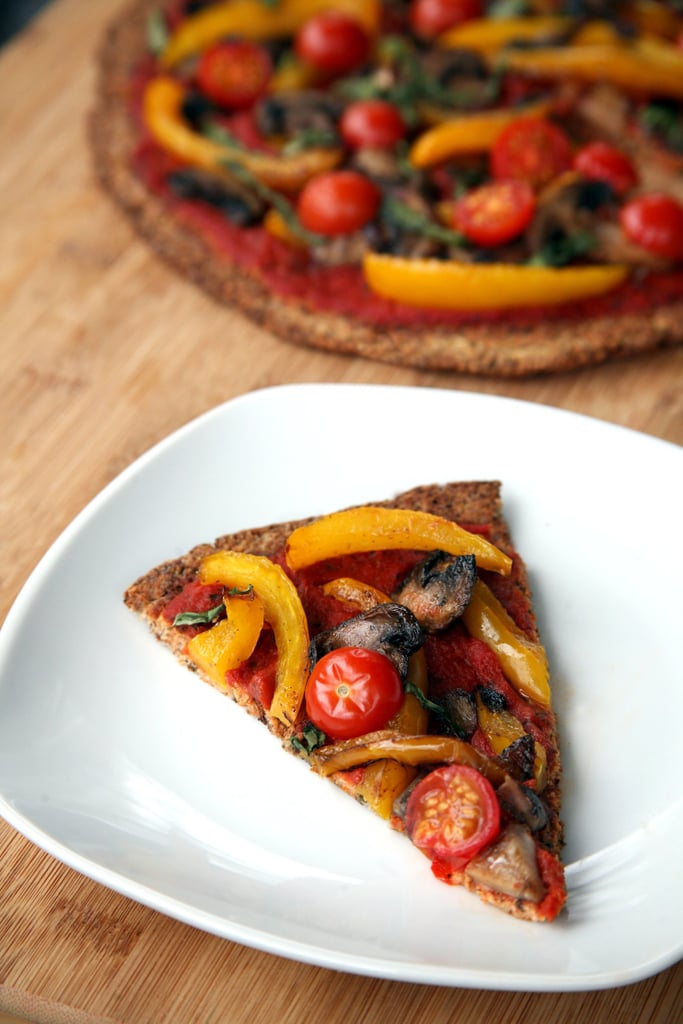 Now you can have cauliflower crust made without mozzarella or eggs, and this one is just as easy to make.
Get the recipe: vegan cauliflower pizza crust [28]