Every Olympics, the buzz is always focused around the young, up-and-coming athletes whose youth is seemingly at odds with their extreme skills, especially in figure skating [1]. These Games are no exception, with still-teenage Americans Nathan Chen [2] and Vincent Zhou [3] and Russians Evgenia Medvedeva and Alina Zagitova stealing the spotlight, while skaters in their early 20s are medal favorites in all disciplines. But in the team event, which concluded on Sunday, it was the seasoned veterans who stole the show. To get to know them a little better, keep reading.
Vanessa James and Morgan Cipres, France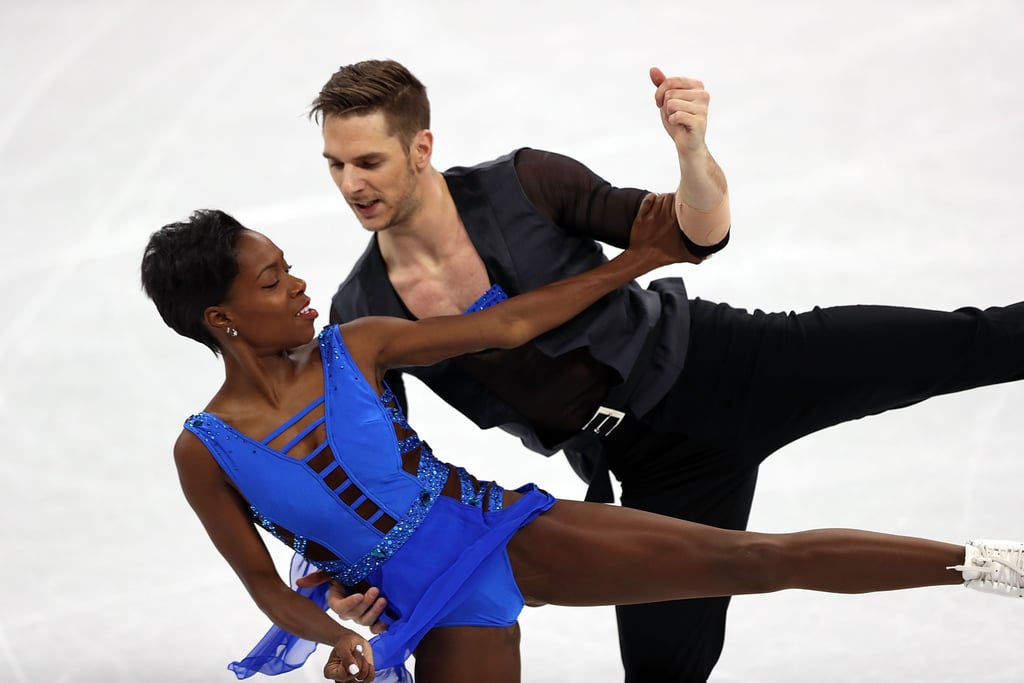 Pairs skating is often home to the most mismatched teams; the demands of the sport often result in teams with small women much younger than their male partners. James and Cipres are the exception: she is actually older than him! The duo have several national titles and international medals and gained international notice last season for a program to the Fifty Shades of Grey soundtrack, showing off their intensity and powerful presence on the ice.
Carolina Kostner, Italy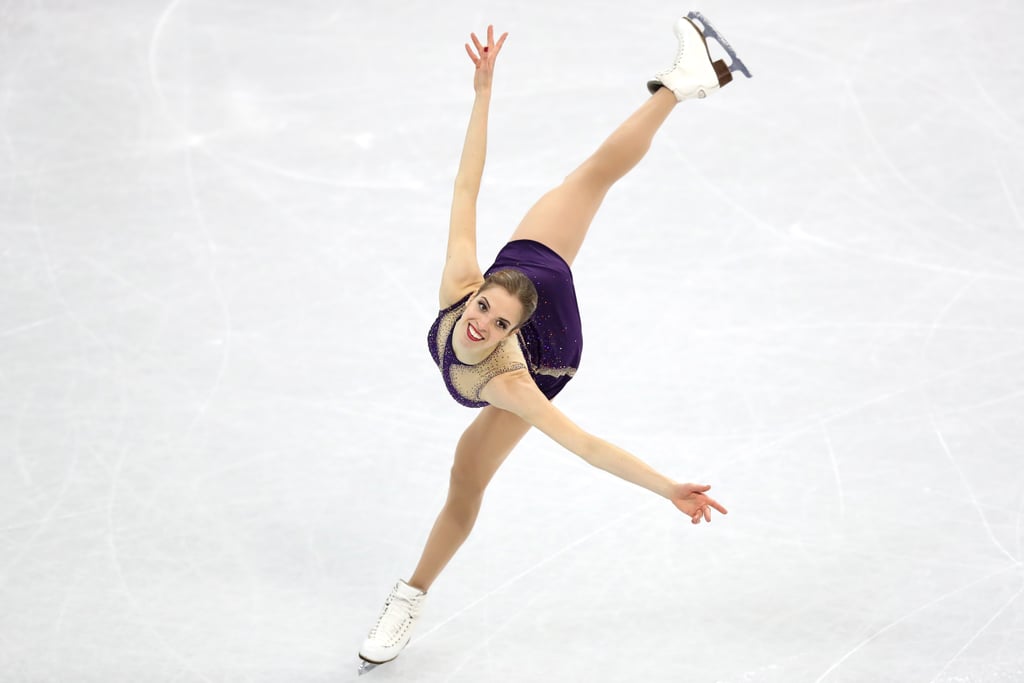 At 31, Kostner is the oldest competitor in the ladies' event at the Olympics — and yet, despite the constant stream of young upstarts with perfect jumps, she's managed to stay in the medal conversation all this time. The bronze medalist from Sochi, Russia, she's a skater of particular grace and elegance, with components scores that cushion her from slightly lesser technical point potential than her competitors.
Tessa Virtue and Scott Moir, Canada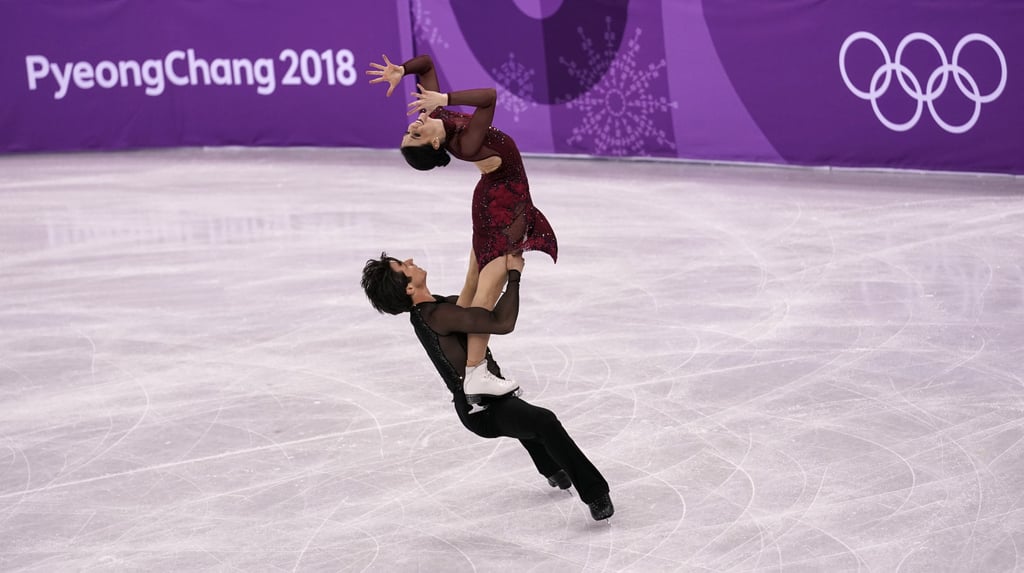 Ice dancers Virtue and Moir are among the oldest participants in their discipline but also arguably the most decorated skaters in these Olympics — two previous Olympic medals (gold in 2010 and silver in 2014), plus a slew of other world and national titles. Age has only improved their skating, as the youthful, dainty romantic style of their early programs has evolved into a more mature, passionate [4] aesthetic.
Meagan Duhamel and Eric Radford, Canada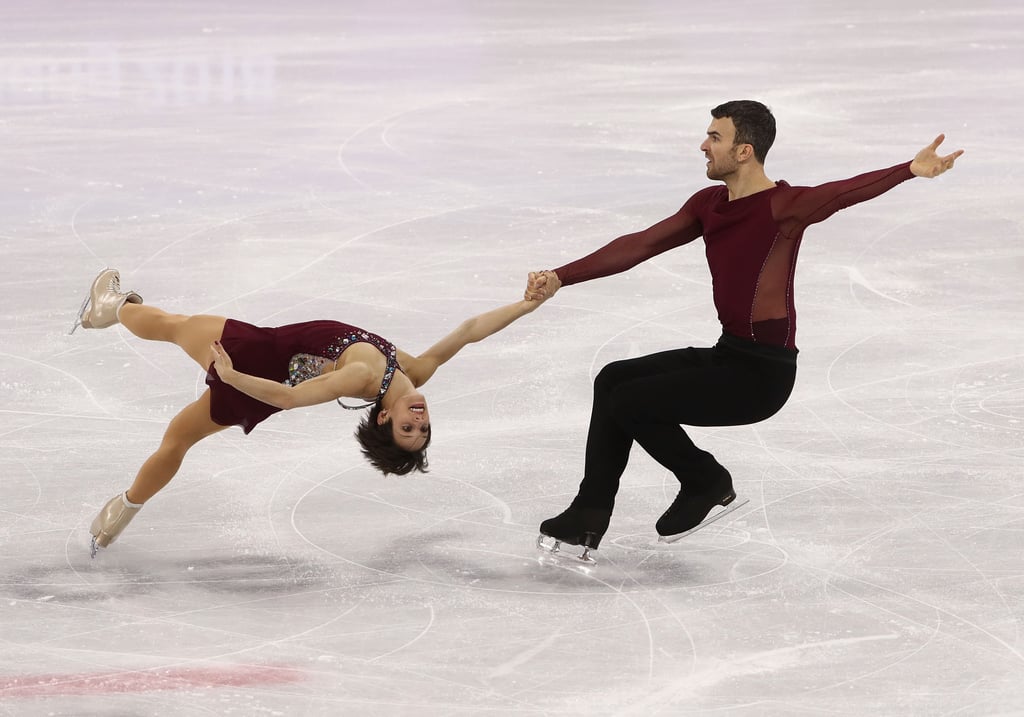 Conventional wisdom in the skating world says that skaters are unlikely to remain in the game past the age of 30 — or if they do, they're not going to stay relevant. Tell that to Duhamel and Radford, two-time world champions and the reliable anchors of the Canadian team who won team gold [5]. A knack for interesting music choices and huge elements, including a throw quadruple salchow, keep them in contention and made Radford the first openly gay Winter Olympian to win a gold medal [6].
Anna Cappellini and Luca Lanotte, Italy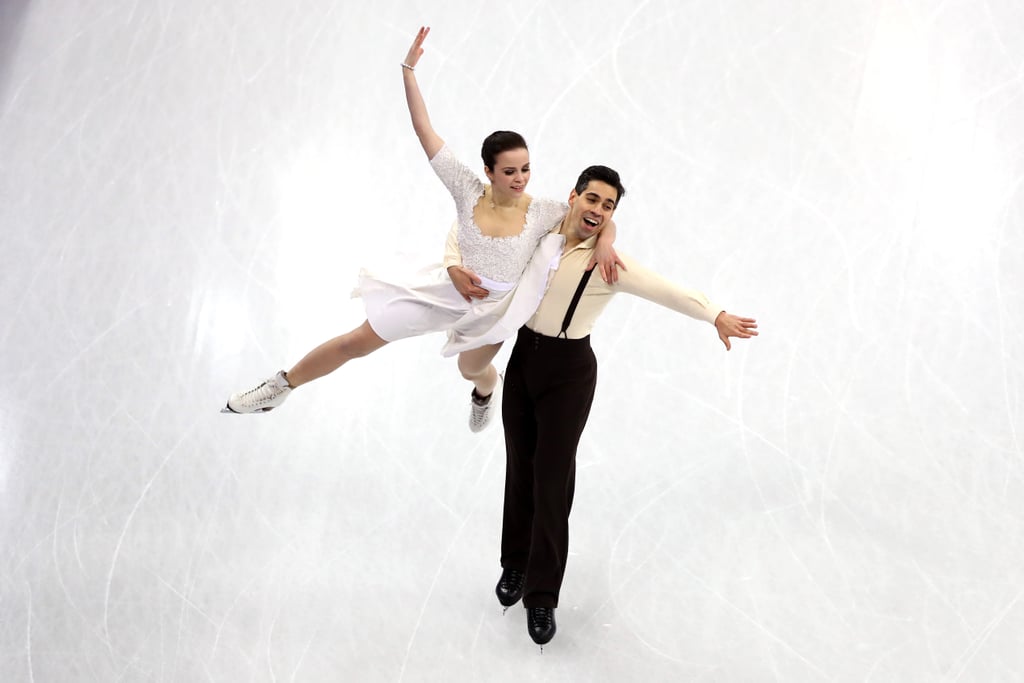 When Cappellini and Lanotte won the world title in 2014, many assumed they would retire on that high note. Instead, the duo persisted through this quadrennial, becoming senior statesmen in the ice dance world (which tends to allow greater longevity due to its lack of body-wrecking jumps). Though they've never again reached those heights, they've remained constant challengers and fan favorites for their endlessly entertaining, always-classy Old Hollywood style of performance.
Adam Rippon, USA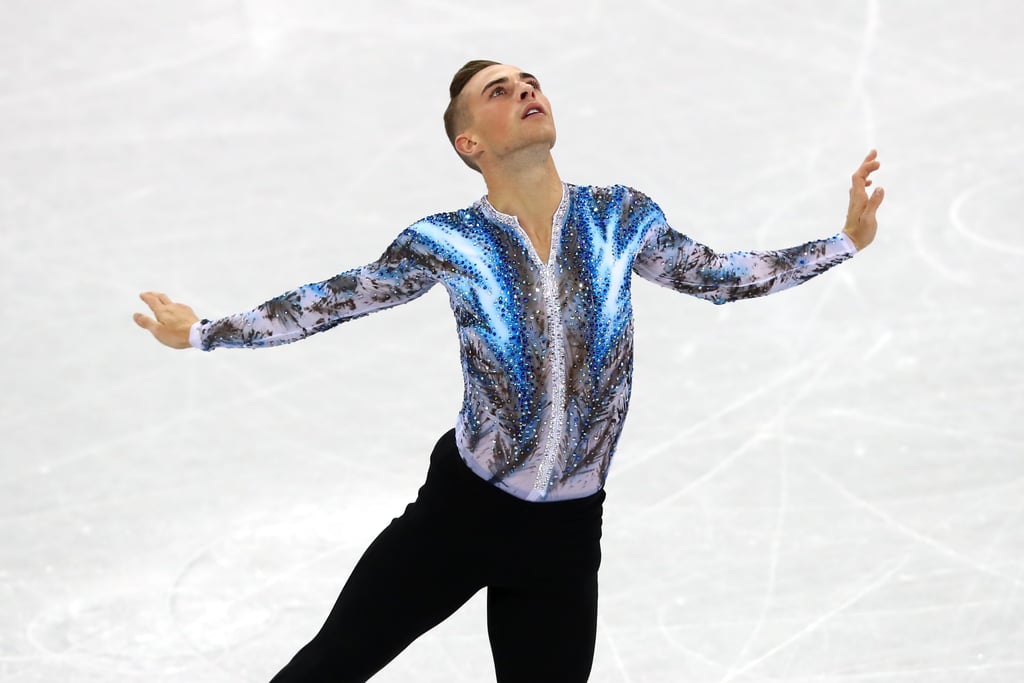 One event in, and Rippon is already one of the darlings [7] of the 2018 Olympics. A perennial "almost," he finally came into his own over the past three years, adding quadruple jumps to his repertoire and honing his exquisite artistry to stay competitive in a discipline increasingly dominated by young men with a seemingly endless ability to reel off quads. "Age is just a number," he quipped to NBC [8] pre-Olympics, and it's a pretty great number for him, it seems.
Valentina Marchei and Ondrej Hotarek, Italy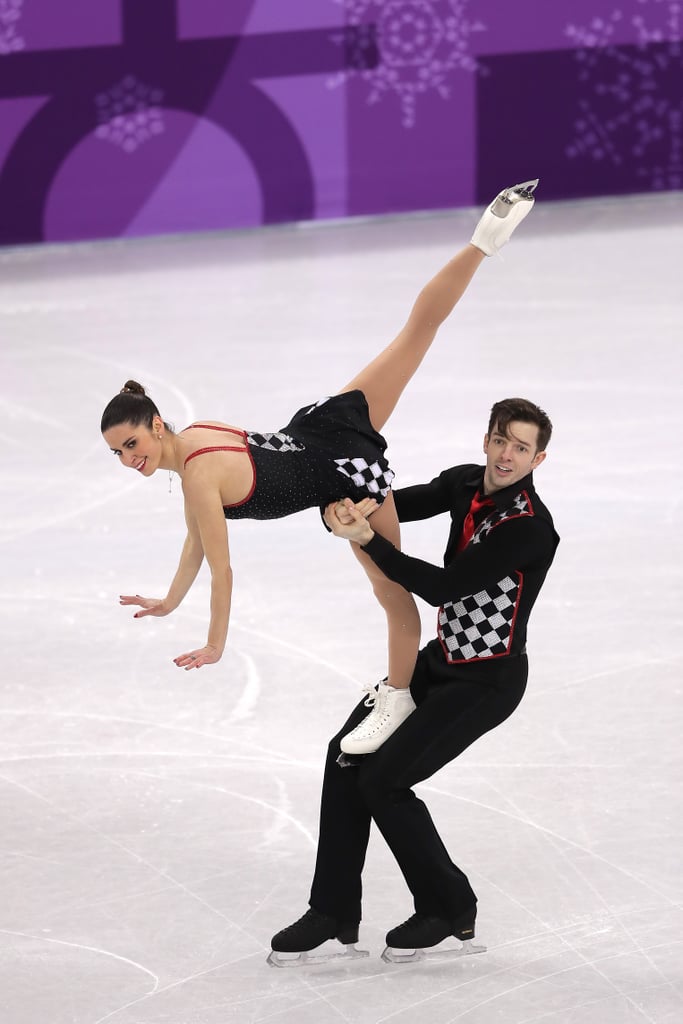 If you watched the pairs free skate during the team event, you probably already know that this charismatic Italian pair pretty much stole the show. With charisma for days and gorgeous jumps, the pair — both over the age of 30 — took on their younger competition and soared.
Aliona Savchenko and Bruno Massot, Germany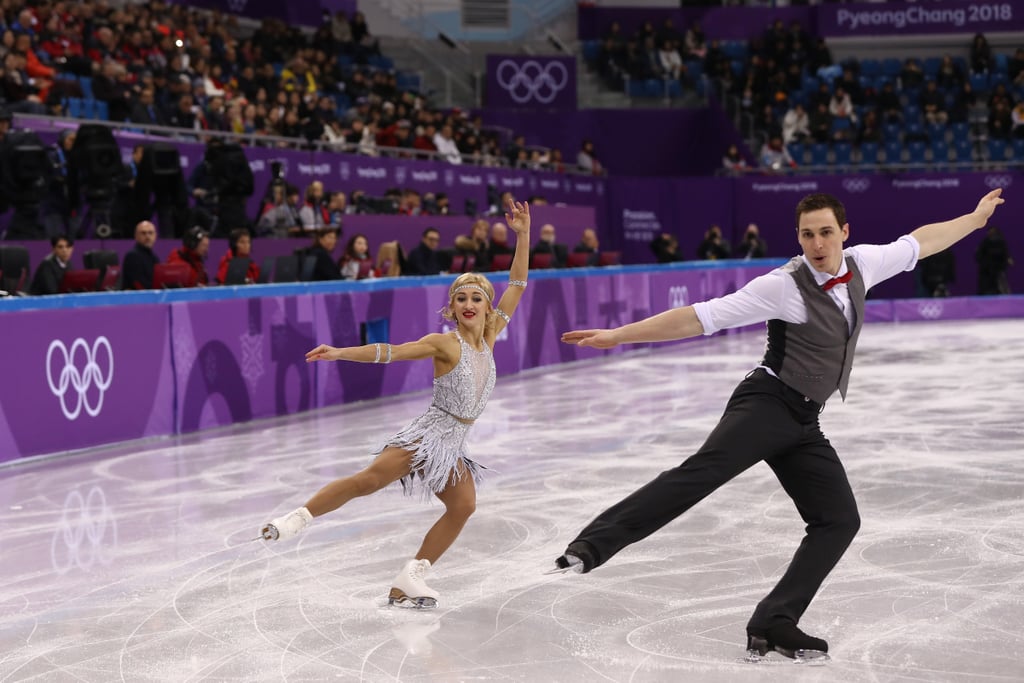 The reigning world silver medalists didn't have their best outing in the team event but are sure to be contenders in the main pairs event. Savchenko is an experienced Olympian already — she won bronze with former partner Robin Szolkowy in Sochi, Russia. Their combination of technical skill and bright personality keeps them among the pacesetters in the field and holds off the up-and-comers.
Mirai Nagasu, USA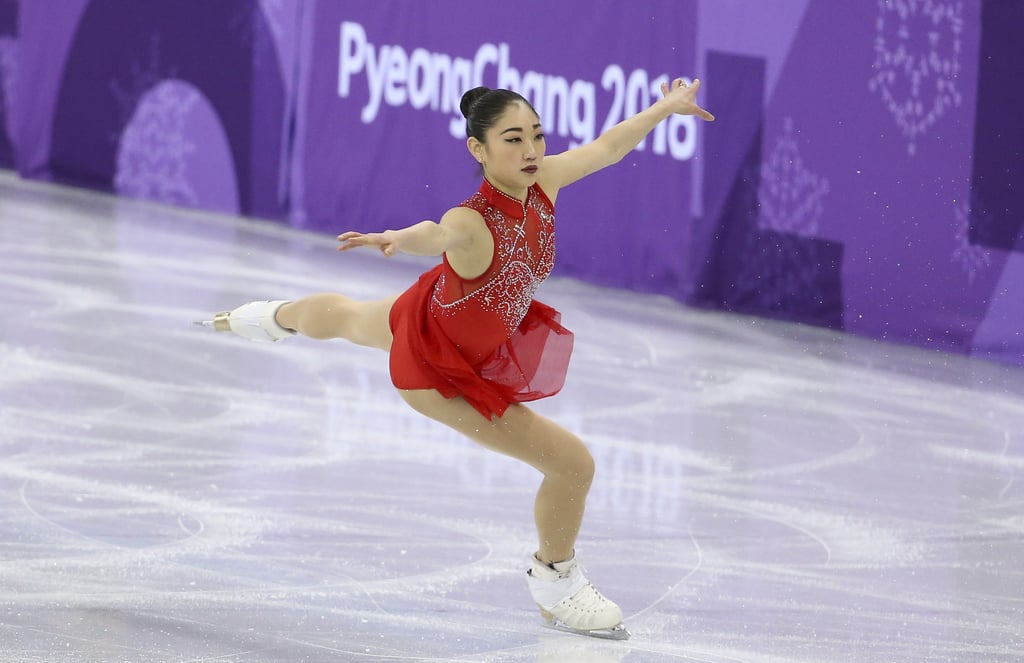 Nagasu made headlines after anchoring the ladies' free skate portion of the team event, in which she became only the third woman in history (and first American) to land a triple axel at the Olympics [9]. But this is only the cherry on top of a long career [10] that began with a first national championship in 2008 at the age of 14, followed by a fourth-place finish at the Vancouver Olympics in 2010. While much attention has focused on the teenage "jumping beans" at home and abroad, Nagasu's hard work has given her a breakthrough season once again.