Wedding Fitness Routine
My 8-Week Wedding-Body Overhaul: Part II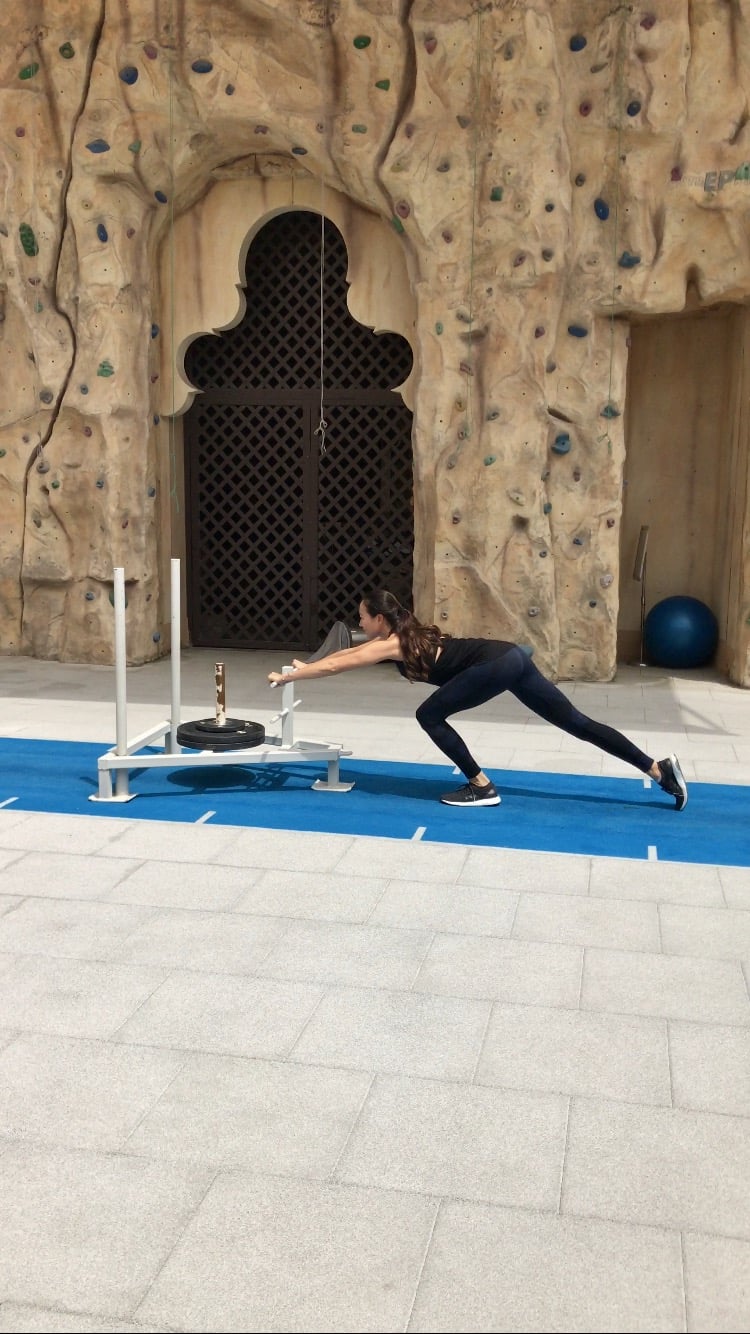 I have 4 weeks left to go in my 8-week wedding body overhaul program with Talise Fitness. If you're just tuning in, read Part 1 first.
Nutrition Progress
Like most lifestyle changes, you have to work them into your daily routine, and over time you'll only keep what works. In the last 2 weeks, I've been drinking my morning green juice with magnesium powder as it's a great boost of plant-based nutrients. I feel like I'm giving my body a treat by drinking it. To help with gut health, I've been opening 3 probiotic capsules and mixing it into my organic coconut yogurt.
One yogurt lasts me 2- 3 days, and I add in blueberries or raspberries and eat this for breakfast. Sinead recommended opening the gel caps as they can take up to 3 days to open in your stomach after swallowing. It's a faster way to consume the probiotics, which help maintain digestive health – something Sinead says is essential. If your gut is healthy, it has a positive effect on your overall health.
Unfortunately, my switch to natural (aluminum-free) deodorant didn't last. As much as I wanted to continue, I didn't want to offend anyone with my body odor. I blame Dubai's temperature increase. On a positive note, the MetOut tablets from Europe that Sinead recommended finally arrived. These capsules are designed to help your body get rid of heavy metals. I can tell they're working as my urine smell is stronger since taking them.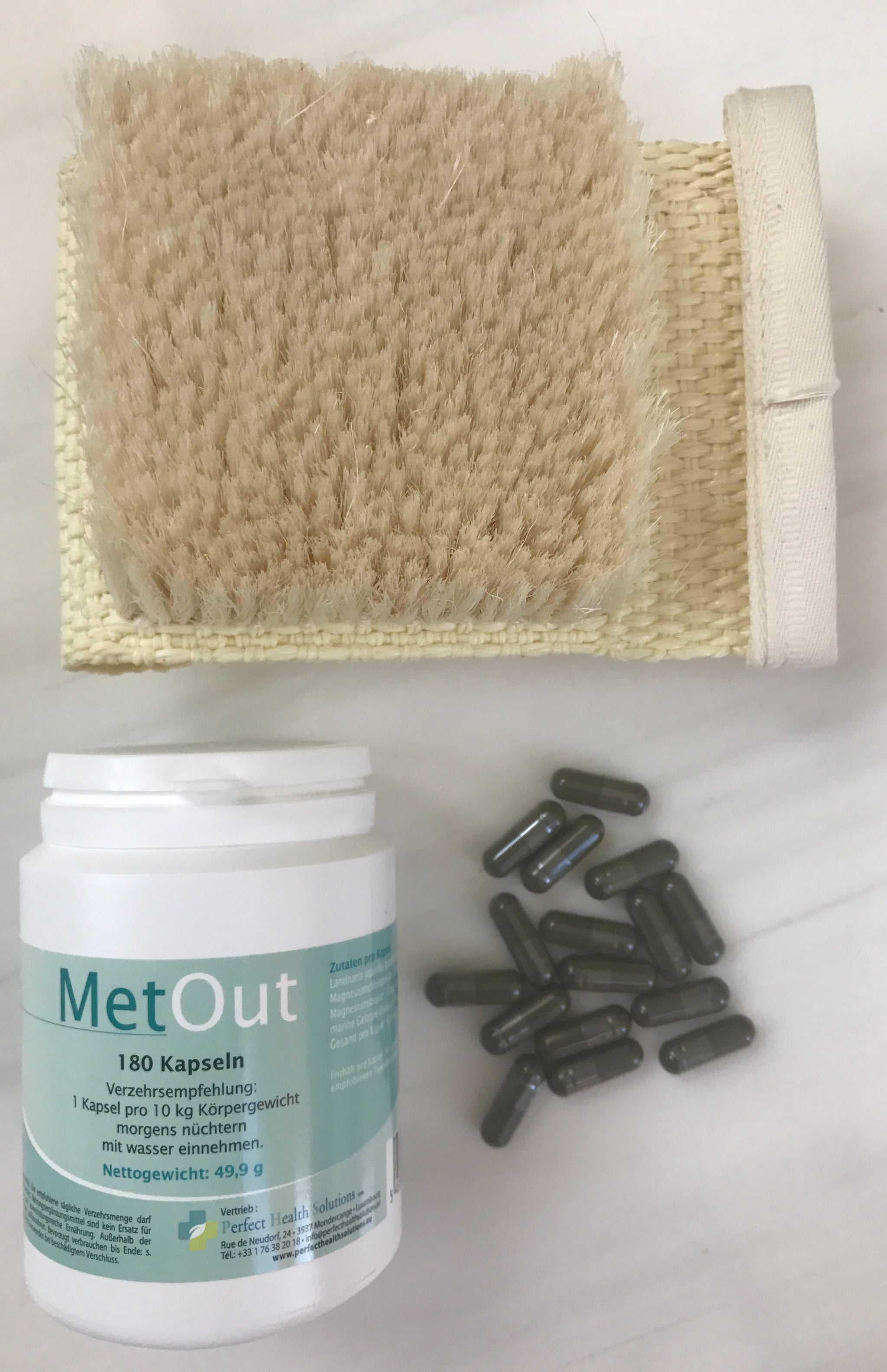 I've stopped the detox baths as I was feeling guilty using large amounts of water. Now I only take one if I feel run-down. I've maintained regular body brushing which I love. I keep it next to my bed and do it every evening before going to sleep. Smoother skin and increased circulation ...yes please!
Fitness Progress
I traveled for my bachelorette party and I didn't exercise for 6 days, and ate whatever I wanted. This set me back as I came back with a cold as I was run-down. I finally got back into my routine and we increased the personal training sessions to 3 times per week. The level of difficulty also increased while continuing to focus on booty building, toning my arms, strength and endurance. I've included some of the best exercises from our sessions:
Who doesn't want a flatter tummy? The ab roller is tougher the lower you go. The plank moves are the most effective when you have the correct form. Ivana kept reminding me not to bounce and to keep my form strong.
Prisoner squats, donkey kicks and hip thrusters with 2kg weights on each ankle is a killer combination. 30 seconds each followed by another round of 45 seconds each.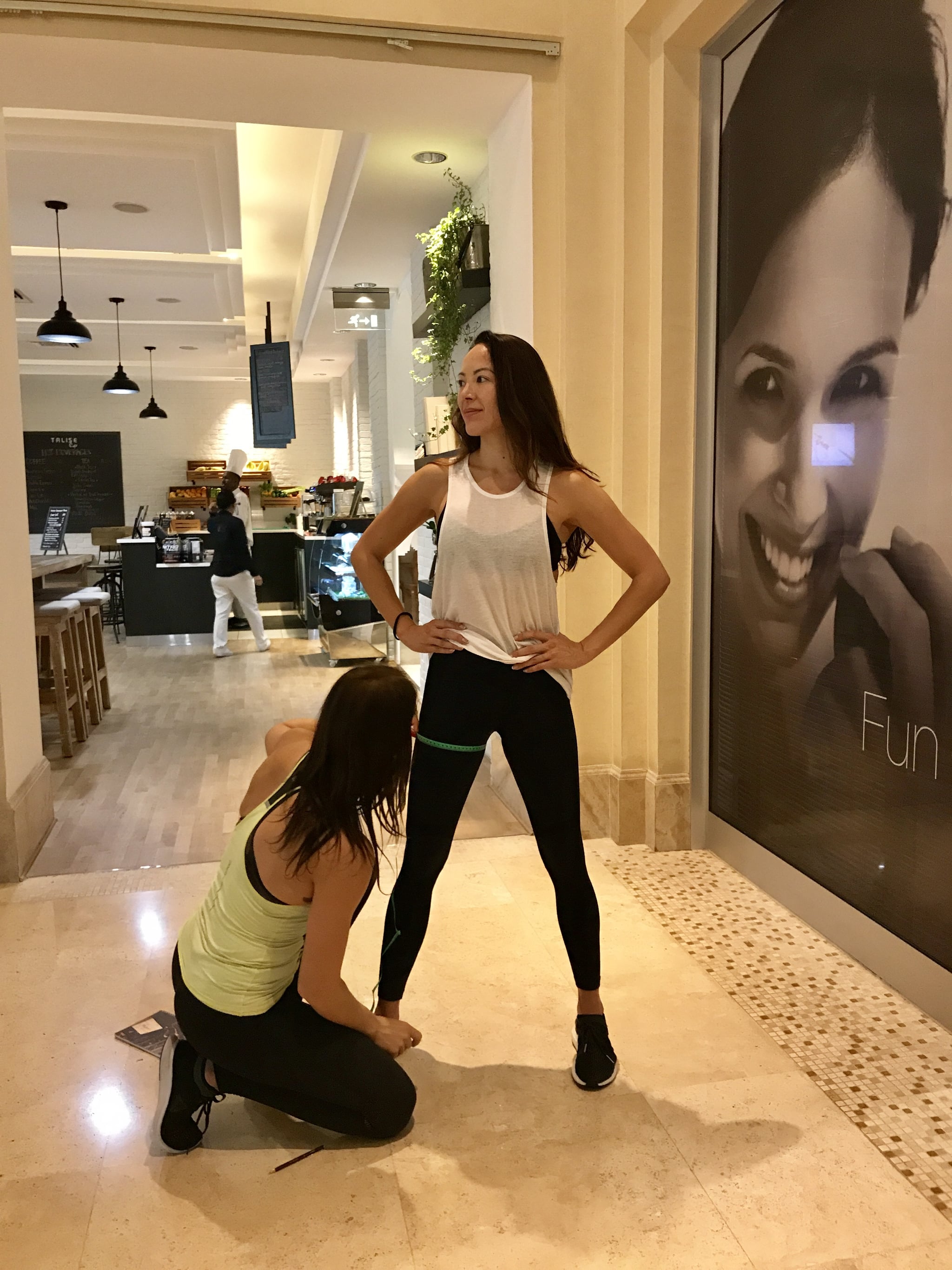 I was surprised by my results. I lost just over an inch on my waist (awesome), but I gained half an inch on my thighs. This doesn't bother me as it doesn't affect how I'll look in my wedding dress. It makes sense as squatting is a big part of my training. As for the booty, I'm exactly the same.
Overall I'm happy with my progress. The inch off my waist is more than I had anticipated, and seeing results motivates me to work harder. I look forward to each session with Ivana – we train hard and we have fun. She even teaches me how to rope climb!
As for nutrition, the knowledge Sinead provides has been incredibly useful. I'm making better decisions about what goes into my body and what products I use. It's motivated me to do my own research and pay more attention. I have a better understanding on how my body works and I have solutions for my ailments. Sinead's been available to answer any questions by whatsapp, which comes in handy when you're reading product labels.
Tune back soon for my latest update!