What Is the Best Time to Work Out?
Celeb Trainer Jason Wimberly Reveals the Exact Time You Should Work Out Every Day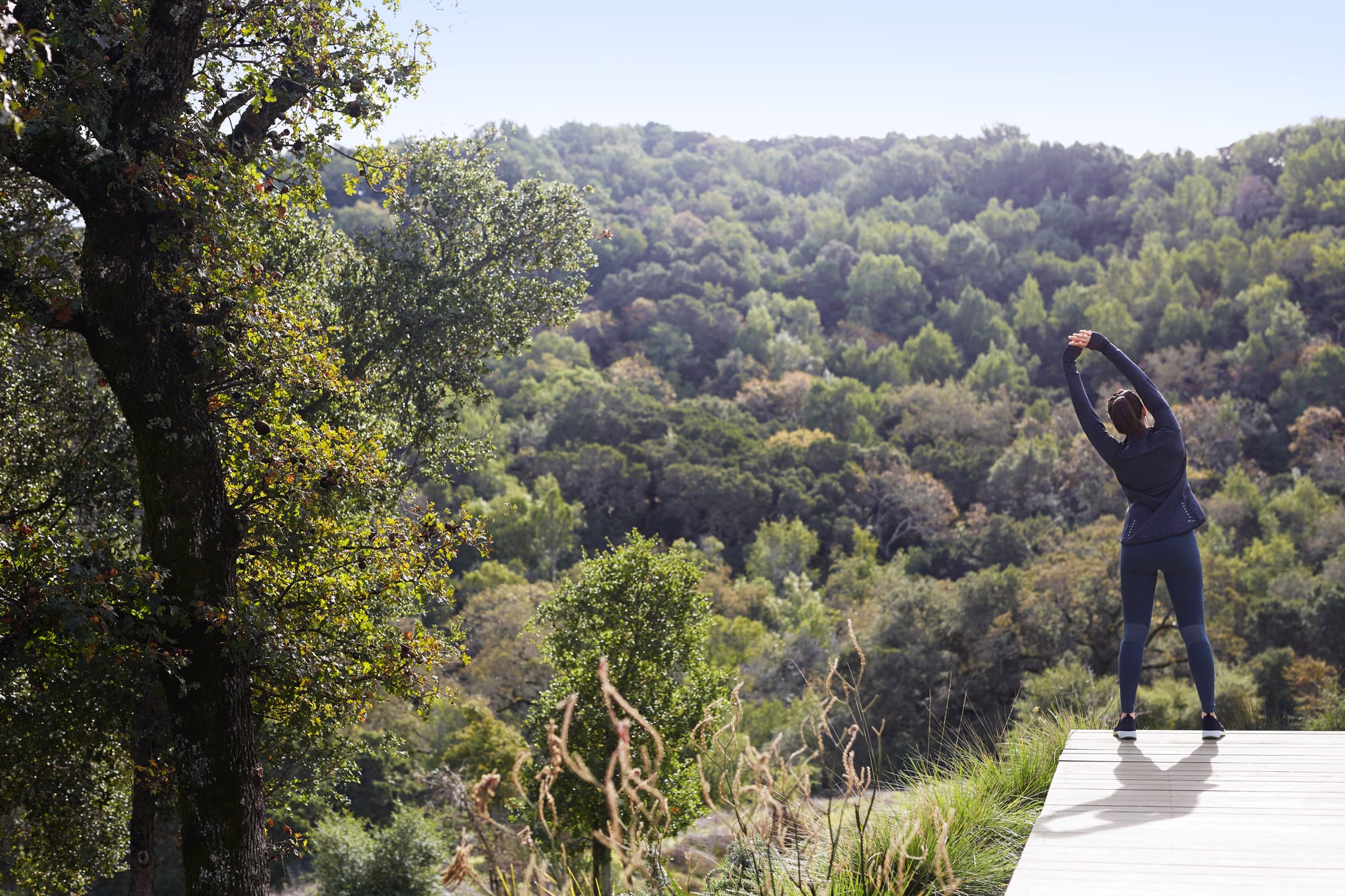 Is there a "perfect" time to work out? According to celebrity trainer and creator of THE WALL and WIMBERLEAN, Jason Wimberly, the answer to that is a big YES.
An advocate of morning-only workouts, Wimberly told POPSUGAR the perfect time slot to exercise is between 5 a.m. and 8 a.m. and that much of it comes down to hormones. "Optimal times for working out — for most people — are in the morning and sometime in the afternoon," he said.
"It has to do with what we're eating, what our hydration levels are, how are stress levels are — all of those things come up and down throughout the day. But first thing in the morning is really the optimal time because we're not stressed out yet, we're not worn down or tired yet. Of course we're tired from waking up, but our bodies are primed for it."
The perfect time slot to exercise is between 5 a.m. and 8 a.m.
He expanded a bit on this, noting that for one, "Testosterone levels are highest in the morning," and that this hormone is "essential for building lean muscle and burning fat." While testosterone is higher during that time slot, cortisol (the stress hormone) is typically lower. Wimberly calls this the "fitness wrecking hormone," because it can lead to decrease in lean muscle — and lean muscle is what you need for a strong body and fast metabolism!
"While any workout is better than none, remember that the human body is not designed for strenuous exercise at all hours," said Wimberly. He told POPSUGAR that when melatonin kicks in — typically between 7 p.m. and 9 p.m. ("whenever the sun goes down") — restimulating your body through exercise can be "disadvantageous" and even disrupts the sleep cycle.
Wimberly suggests structuring your day and your bedtime around getting a morning workout in so you can truly capitalize on your body's perfect balance of hormones. That said, if you absolutely cannot work out in the morning, he told us the second most optimal time is between 1 p.m. and 3 p.m.
Image Source: POPSUGAR Photography / Sheila Gim