What Do You Need For Color Run Dubai?
Everything You Need to Survive Your First Color Run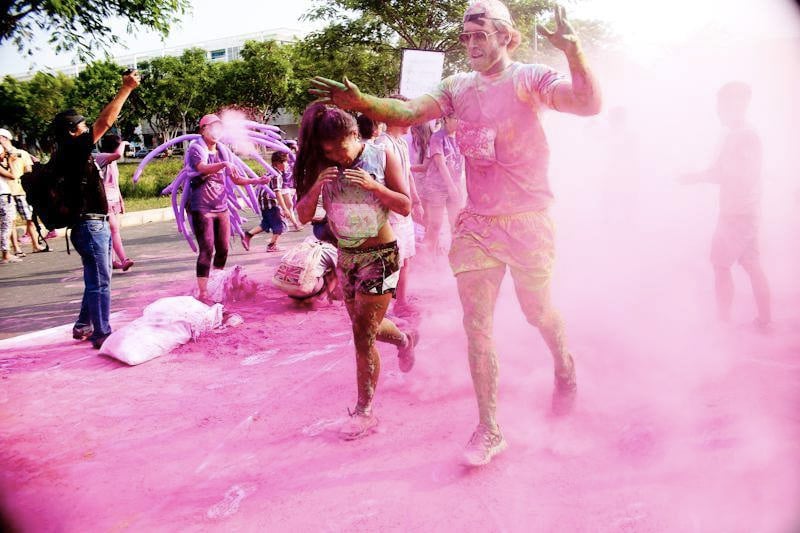 On November 11 The Color Run presented by Daman's ActiveLife returns to Dubai Autodrome and this time around there'll be many exciting activities to enjoy alongside the actual run. There will be a brand new Foam Zone, an inspiring Dream Wall, selfie opportunities with giant unicorns, more color zones and a huge finish festival once you are done!
Having done the Happiest 5k on the Planet before, Thuymi & Mitch from the Active Travel platform AdventureFaktory.com are now experts at looking fabulous for the occasion, here's their checklist to make sure you come prepared and get the most out of the experience.
Protect your eyes with sunglasses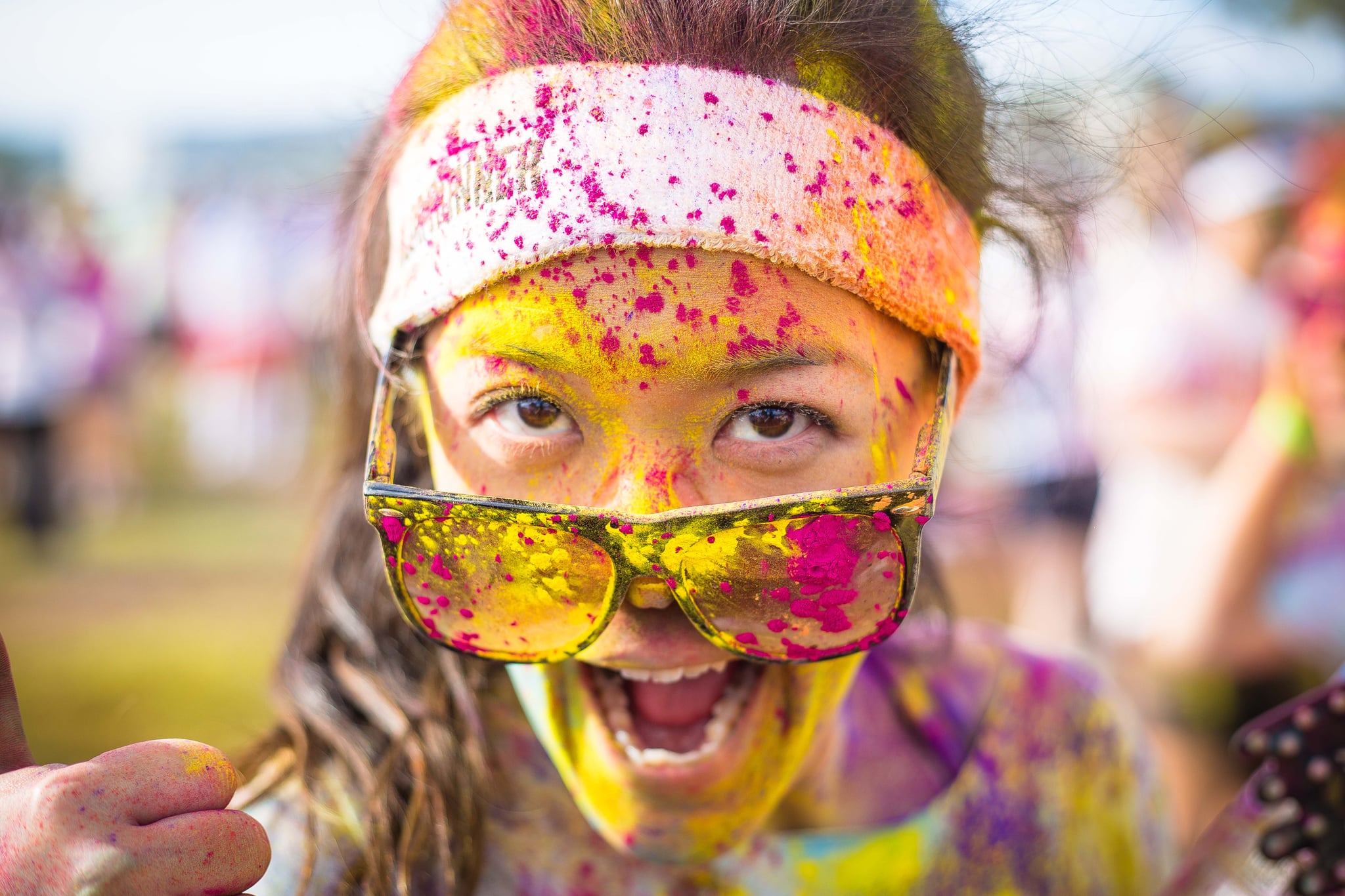 "A cool pair of shades are a must-have. Save getting your own covered in paint and grab a pair of bright Color Run ones from the Reebok stores in The Dubai Mall, Dubai Marina Mall and Mirdif City Centre. On the day itself, Color Run merchandise is sold at the venue."
Capture those colorful moments from all angles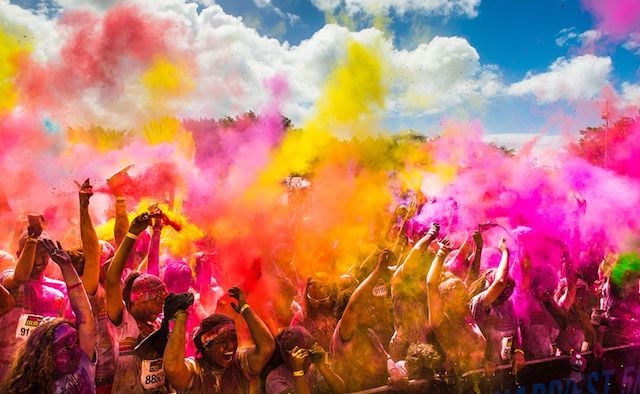 "A GoPro is always the best choice for this type of action day … plus you look quite cool with a GoPro on the chest or head! If you are using your phone, make sure it has a plastic or waterproof cover so you can record memories with your friends and family without the hassle of having to clean it after."
Start with a blank canvas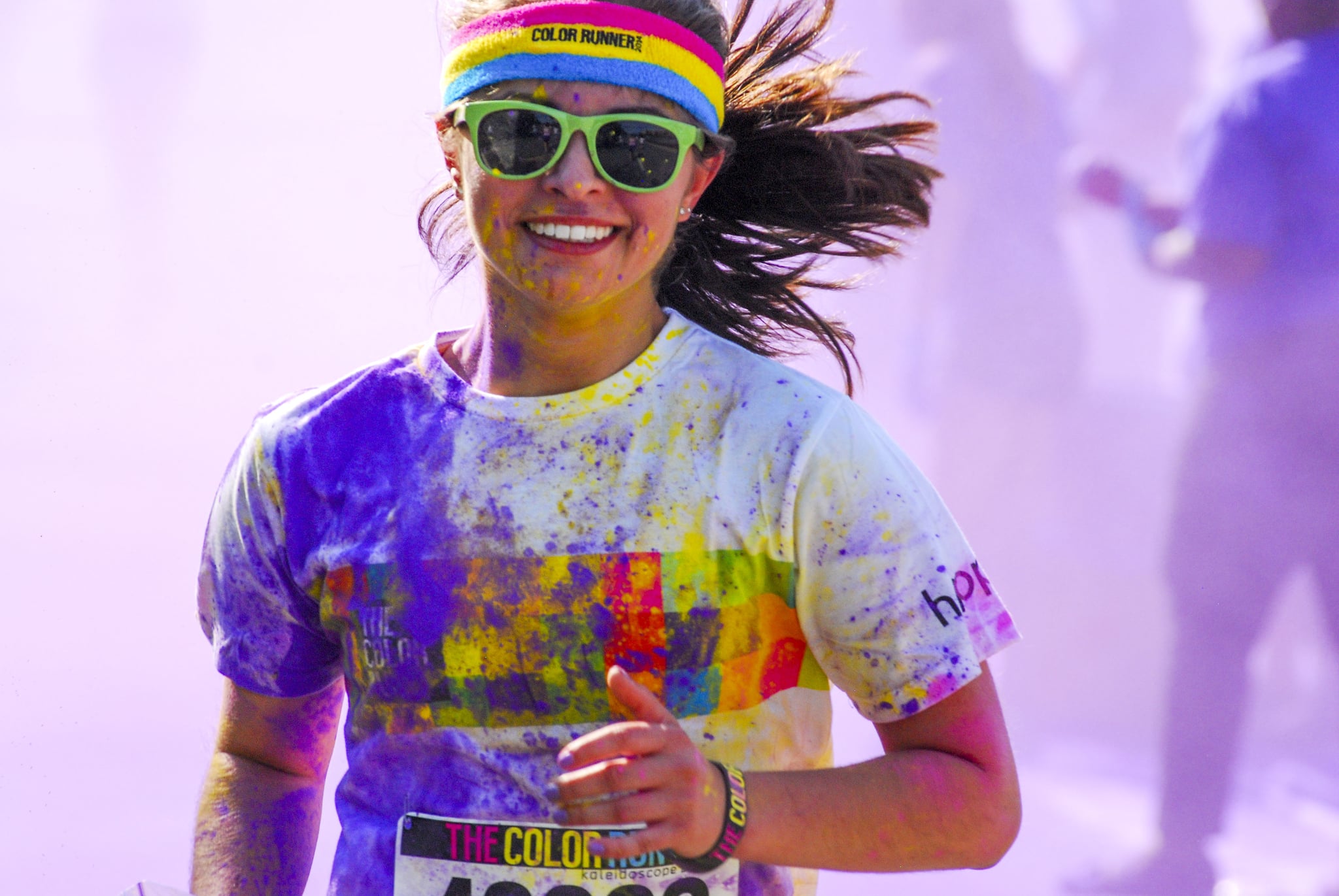 "Try to wear white clothes and shoes with your Dream World Tour Color Run T-shirt on the day to really see the difference. You'll start the Happiest 5k on the Planet looking like a blank canvas and end up looking like a piece of art from head to toe!"
Be creative and add some unusual accessories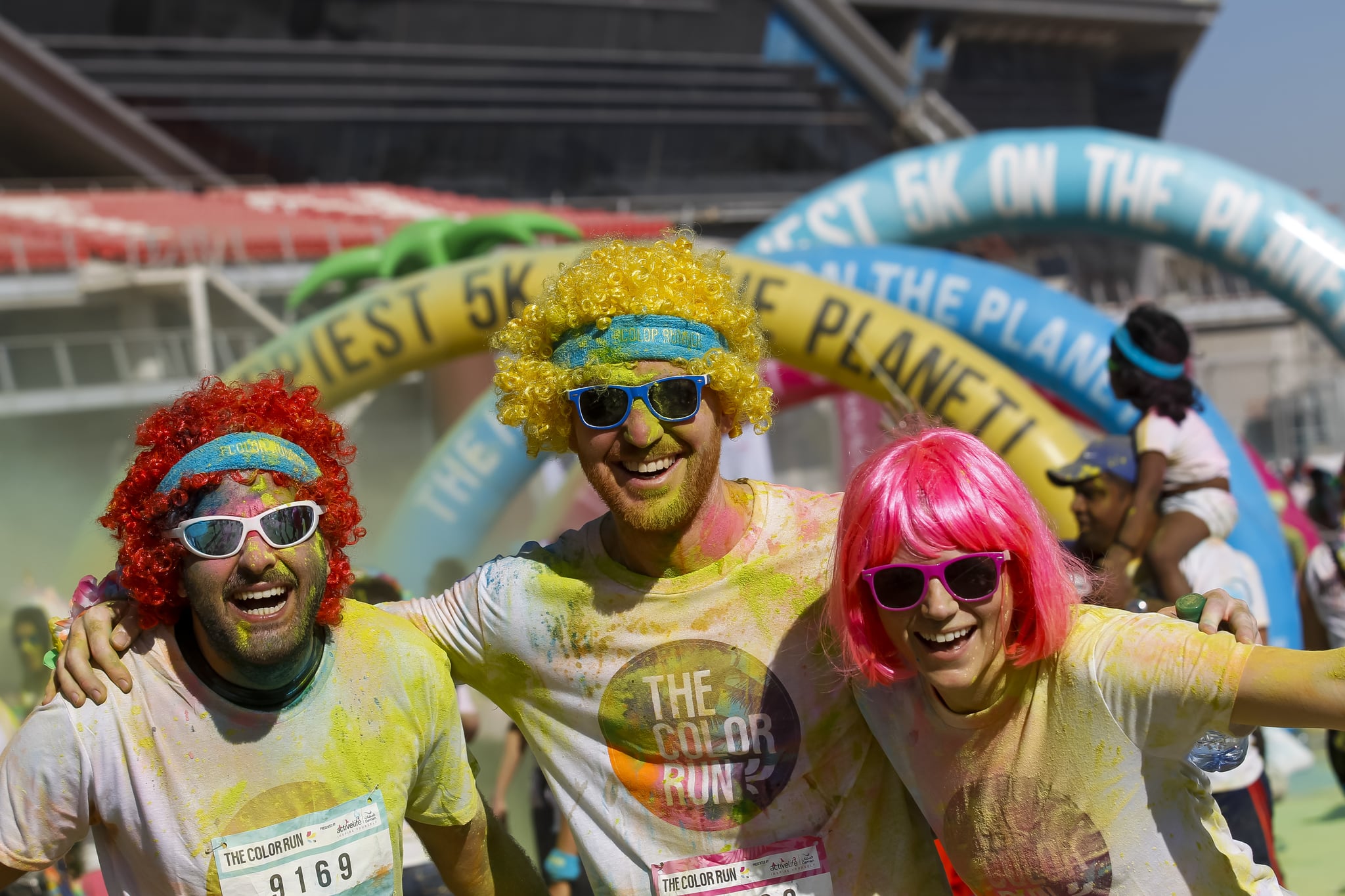 "To pimp your outfit and to make sure you really look awesome, check out the Color Run merchandise at Reebok stores. From colorful tutus and socks to cute headbands and glasses (these come free in the Deluxe Runners kit), they have got you covered when you want to take your look to the extra mile. Dig around in your closet and get out pool floaties, flags, flower crowns and Halloween wigs to ensure you really stand out. Anything of color would be a great to add some fun to the party!"
Bring a spare plastic bag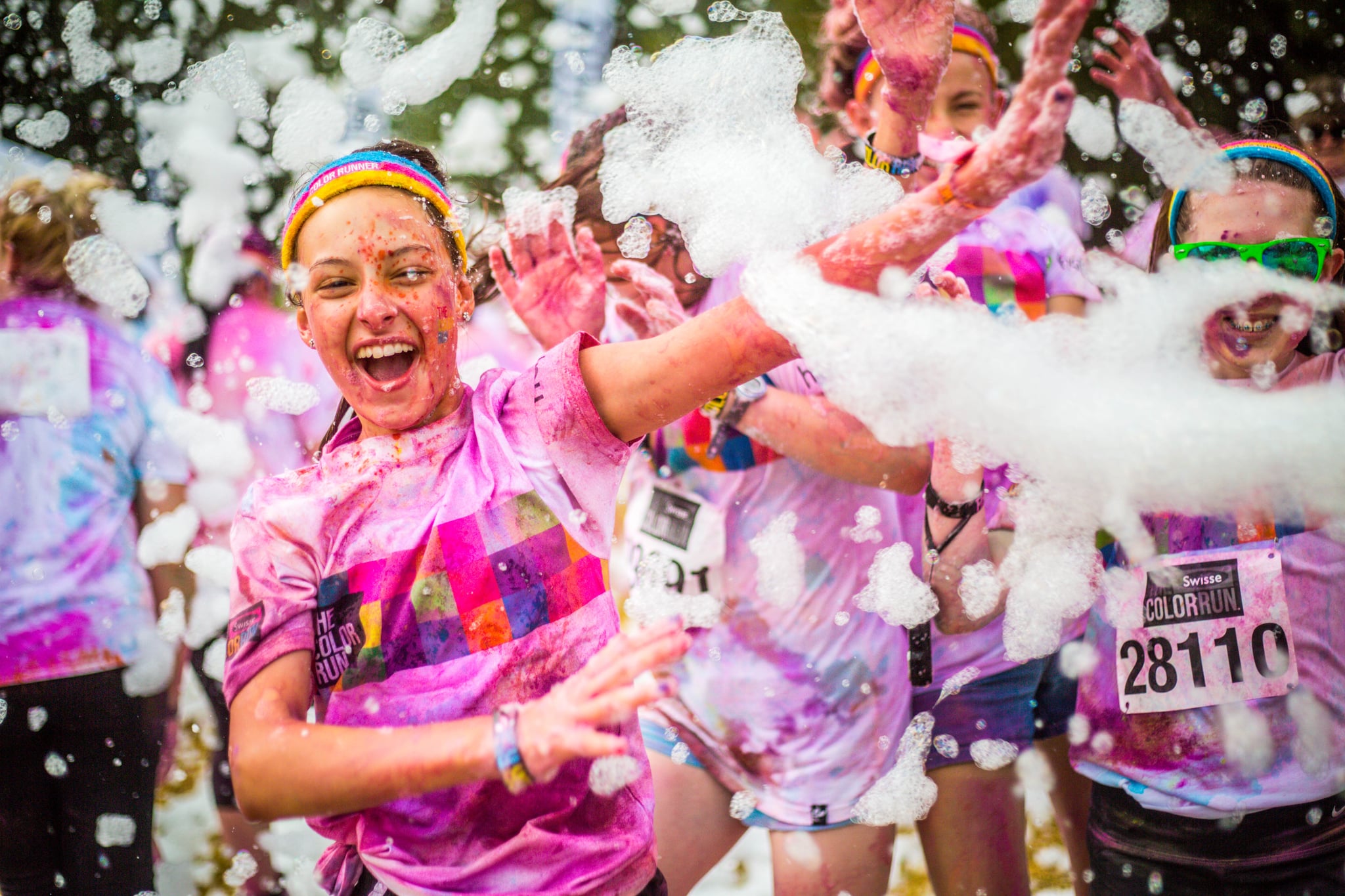 "By the time you finish your run, you will be covered in a rainbow of colors and long-lasting memories, but nothing is worse than getting into a nice car or getting on public transport and getting paint everywhere. You can thank us later!
Get fully involved! The secret of a successful Color Run is to not be scared of getting color and foam all over yourself, after all, colors play a huge role in this dreamy experience! Take part in everything and you won't go home with any regrets."
Tickets are on sale at www.colorrun.ae and Reebok stores in Dubai Mall, Dubai Marina Mall and Mirdif City Centre.
Follow the Color Run @thecolorrunuae - #Happiest5k #DreamInColor #TheColorRunUAE to keep up with the action!
Image Source: Daman