What Does COR Stand For at the Olympics?
Here's the Story Behind That COR Country Abbreviation at the Winter Olympics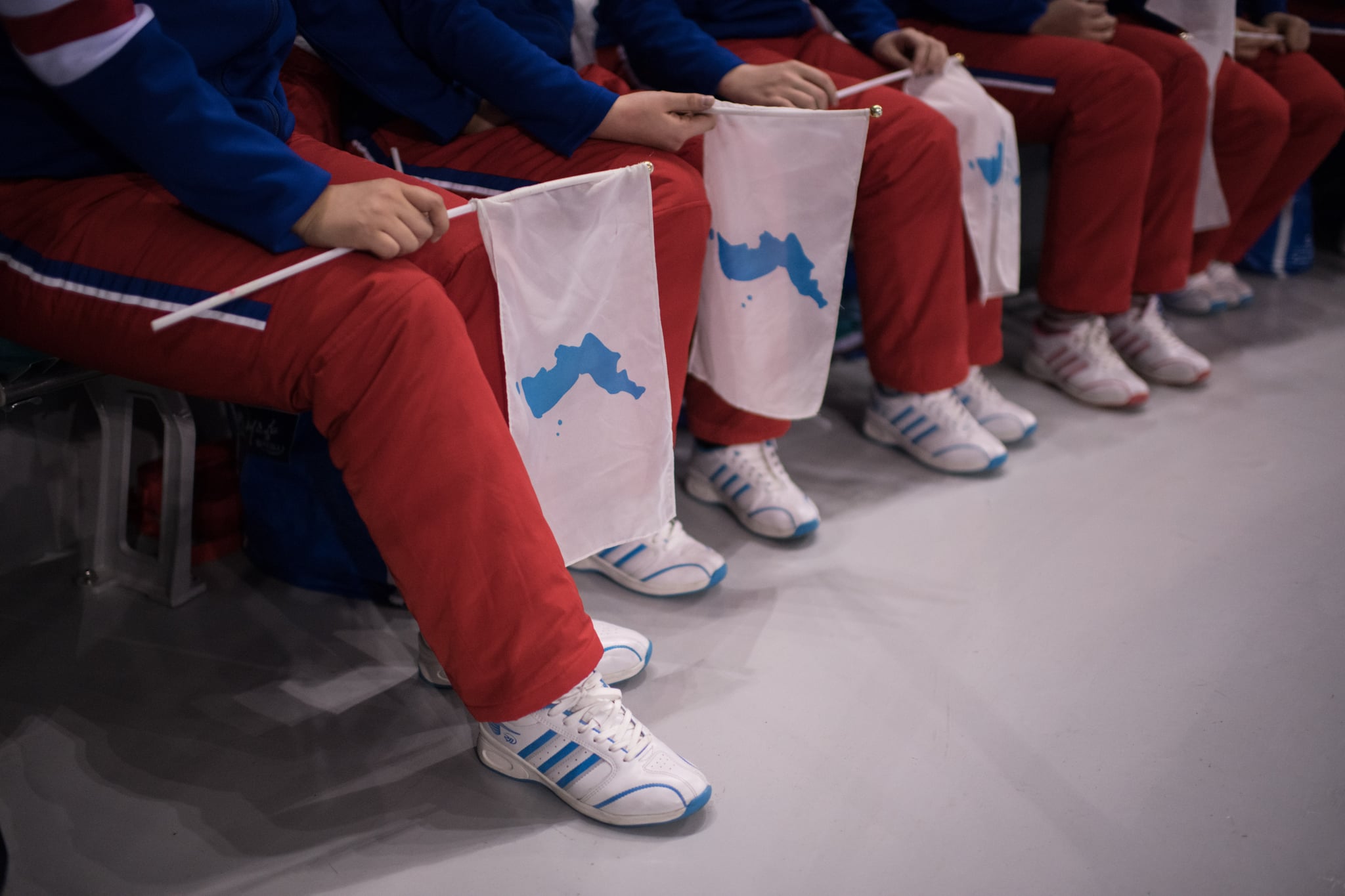 The 2018 Winter Olympics in Pyeongchang, South Korea, have been underlined by the nation's political relations with its geographical neighbor, North Korea. At the highly symbolic opening ceremony, titled "Motion in Peace," athletes from both North and South Korea entered the stadium waving the Korean Unification Flag. The ongoing games have, however, caused some confusion for viewers who are noticing a new country abbreviation being used: COR. Here's the (slightly confusing) explanation.
The International Olympic Committee began using three-letter country codes, or abbreviations, at the 1956 Winter Olympics in Cortina d'Ampezzo, Italy. In Italian, Korea translates to Corea, so participating athletes from the Korean Peninsula were given COR as an abbreviation. Eventually, South Korea came to use KOR as its country code and North Korea uses PRK, for People's Republic of Korea.
This year, things got interesting. Though there are still two distinct teams for North and South Korea, there is also a Unified Korean Team competing in the women's ice hockey tournament. The team comprises 35 athletes — 12 from North Korea and 23 from South Korea. The International Olympic Committee then seemingly decided to use its original COR abbreviation to signify this Unified Korean Team. See? Not confusing at all.