What Does Elizabeth Olsen Eat in a Day?
This Is Exactly What Avengers: Infinity War Star Elizabeth Olsen Eats in a Day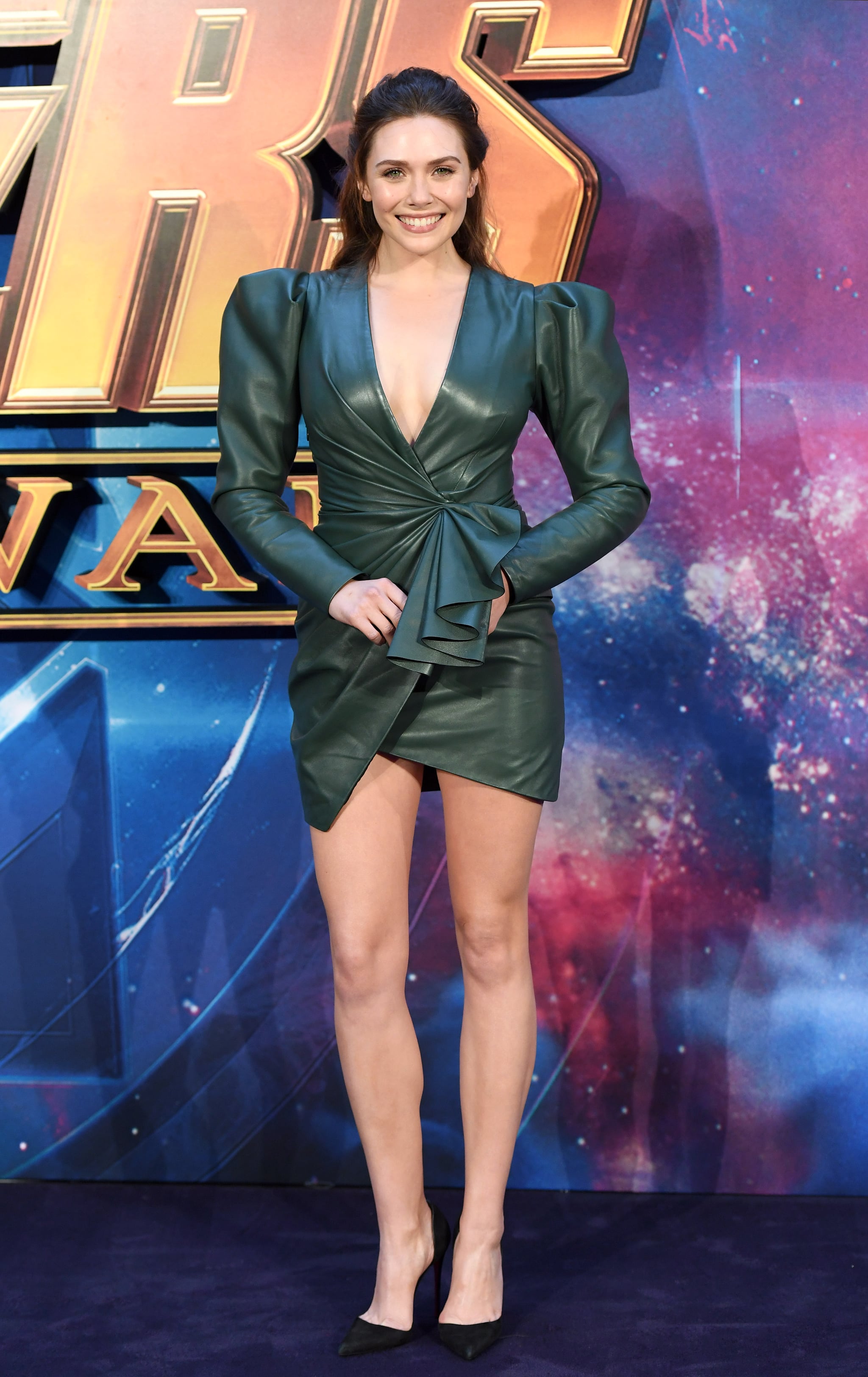 Avengers: Infinity War premiered worldwide on April 27, 2018, and has already smashed records at the box office, earning $250 million in its opening weekend and officially becoming the biggest domestic opening in history.

It takes a lot to transform into a supervillain-fighting, reality-altering superhero, and Dr. Philip Goglia, founder of G-Plans, celebrity nutritionist, and Marvel's official superhero nutritionist, shared with POPSUGAR the meal plan that helped Elizabeth Olsen get in fighting shape for the film. Elizabeth worked with Dr. Goglia to lose body fat and add muscle for her role in Infinity War, and Dr. Goglia shared that while training is necessary, it's inflammatory and breaks your body down, which is why what you fuel your body with is critical to recovery and muscle gain. This is exactly what Elizabeth Olsen ate to prepare for Avengers: Infinity War.
Meal 1: PFC whey protein shake (1 scoop) with one serving of fruit, one serving of almond butter, ice, and water.

Meal 2 (snack): One serving of fruit with one tablespoon of almond butter.

Meal 3: Four ounces of fish (e.g., salmon) with veggies/salad.

Meal 4 (snack): A tomato with 12 almonds.

Meal 5: One egg with a tomato.

Meal 6: Eight-ounce piece of salmon with veggies/salad, alternated every other night with veggies/salad and a PFC shake (reference Meal 1).

Meal 7: One serving of fruit or a spoonful of honey or blackstrap molasses (for iron; it shuttles oxygen to the red blood cell count to create more energy for the morning and better endurance capacity).

On top of eating seven meals a day, Elizabeth drank a half ounce to one ounce of water for each pound she weighed daily. Her vegetables were high in iron, like kale, spinach, asparagus, and broccoli, and her meats were either grilled, steamed, baked, or broiled. The fish meals usually consisted of those high in fat like sea bass, cod, arctic char, and salmon. He had Elizabeth avoid foods like beans and legumes, dairy, gluten, bread, and refined sugars.

We may not be able to fight alongside the Avengers, but we can sure eat like them!