What Does Gwyneth Paltrow Eat?
Gwyneth Paltrow's Diet Is All About Healthy Eating, but Dinner Is a Different Ball Game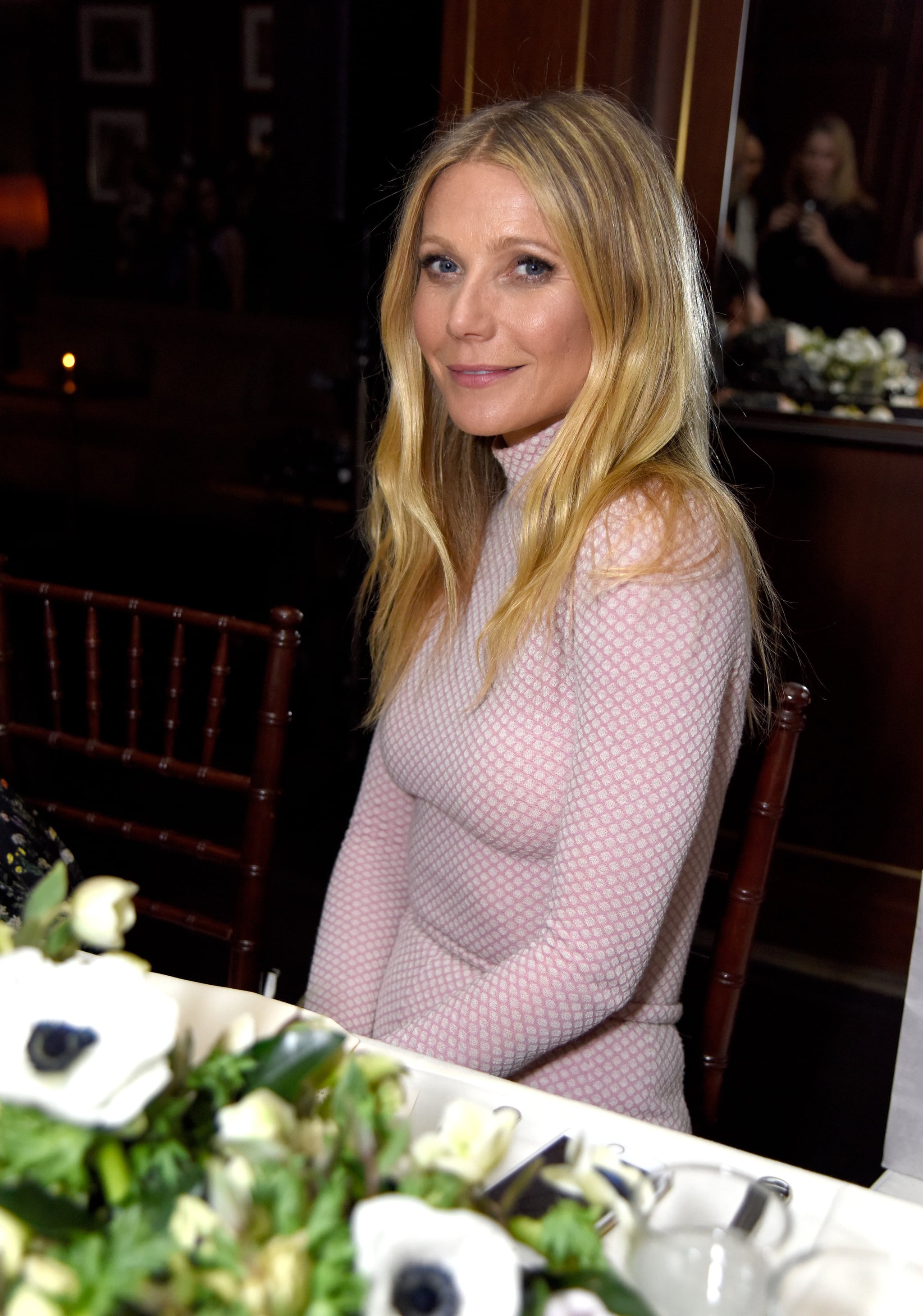 Gwyneth Paltrow's already carved a space for herself as a food writer with four cookbooks, but she's finally opening up about what her daily eating regimen is like on The Goop Podcast.
For breakfast, Gwyneth has a protein-packed smoothie, a recipe she has shared before on her website, made up of almond milk, moon dust, vanilla mushroom protein powder, maca, and a few more healthy ingredients. She keeps that clean-eating groove going for lunch, too. "I have a pretty healthy lunch with some protein and salad," she said in the podcast. Based on the recipes on her website, Gwyneth is a big fan of bowls like tuna tomato or Asian chicken salad.
Dinner, on the other hand, is a more relaxed ball game for Gwyneth, but she always follows this one rule: "I usually have whatever I want, but I do always try and avoid high-processed foods and high fructose corn syrup." Contrary to popular belief though, the 45-year-old star is "basically never cleansing." Gwyneth explained, "Only if I'm guinea pigging something for the website, or I try to do one good cleanse a year."