What's Khloe Kardashian's Post Pregnancy Diet?
This Is the Exact Low-Carb Meal Plan Khloé Kardashian Is Following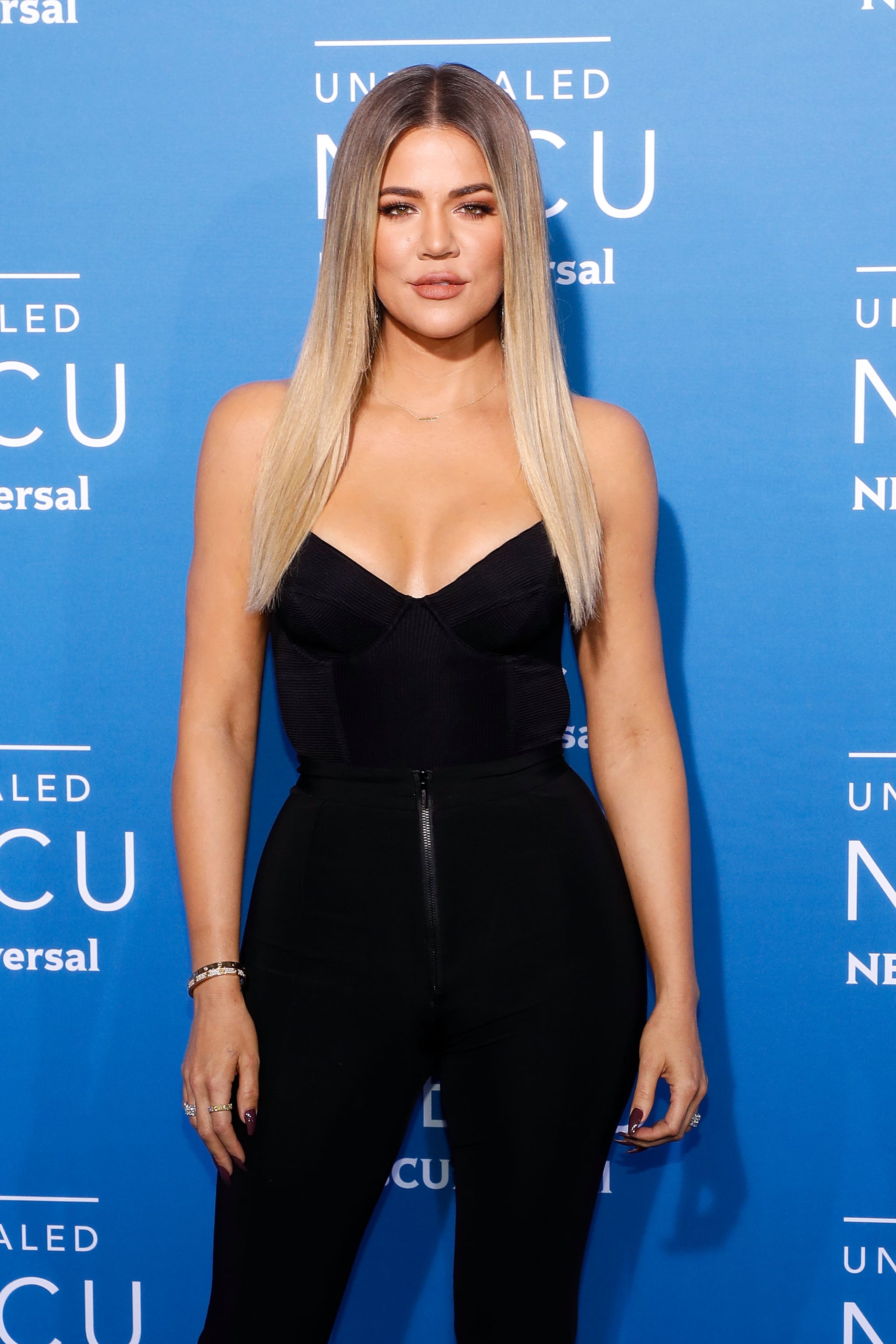 If you didn't already know, reality star Khloé Kardashian gave birth to her precious daughter, True Thompson two months ago. Throughout her pregnancy the fitness fanatic made it a point to workout, and if you follow her Instagram, you know she recently returned to the gym. Khloé knows that the perfect compliment to working out is a healthy diet and revealed the post-baby meal plan her nutritionist created for her on her app.
Her Pre-Workout Meal
Khloé shared that she starts her day with one tablespoon of jam and a tablespoon of almond butter for energy before her early morning workouts.

Her Post-Workout Meal
After her workout, Khloé has two eggs, one cup of oatmeal, and a cup of berries/fresh fruit.

Snack 1
For her mid-morning snack, Khloé has a piece of seasonal fruit, and she recommended you shouldn't let yourself go hungry. If she's still feeling hungry, she'll have more fruit and another handful of almonds.

Her Lunch
Khloé said her nutritionist recommends having a four-ounce piece of grilled chicken breast with a half portion of a simple starch (four ounces of yams or half a cup of white rice) with a veggie of her choice and a salad. If you don't like chicken, Khloé said you can swap it out for any other lean meat as long as it's grilled, steamed, baked, or broiled. Khloé noted that since she recently gave birth she's still eating starchy foods (to possibly help keep her milk supply up if she's breastfeeding). Her salad consists of iron-rich vegetables like spinach, beets, asparagus, and broccoli.

Snack 2
To hold her over until dinner, Khloé has another snack that consists of a handful of almonds and a cup of vegetables like cherry tomatoes.

Dinner
An eight-ounce piece of fish (for "performance purposes and rapid weight loss") with four ounces of yams.

Remember, consult your physician before making any drastic changes to your diet.
Image Source: Getty / Taylor Hill