What Is the Kiss and Cry in Figure Skating?
The "Kiss and Cry" Is a Real Thing at the Olympics, and It's Not What You Think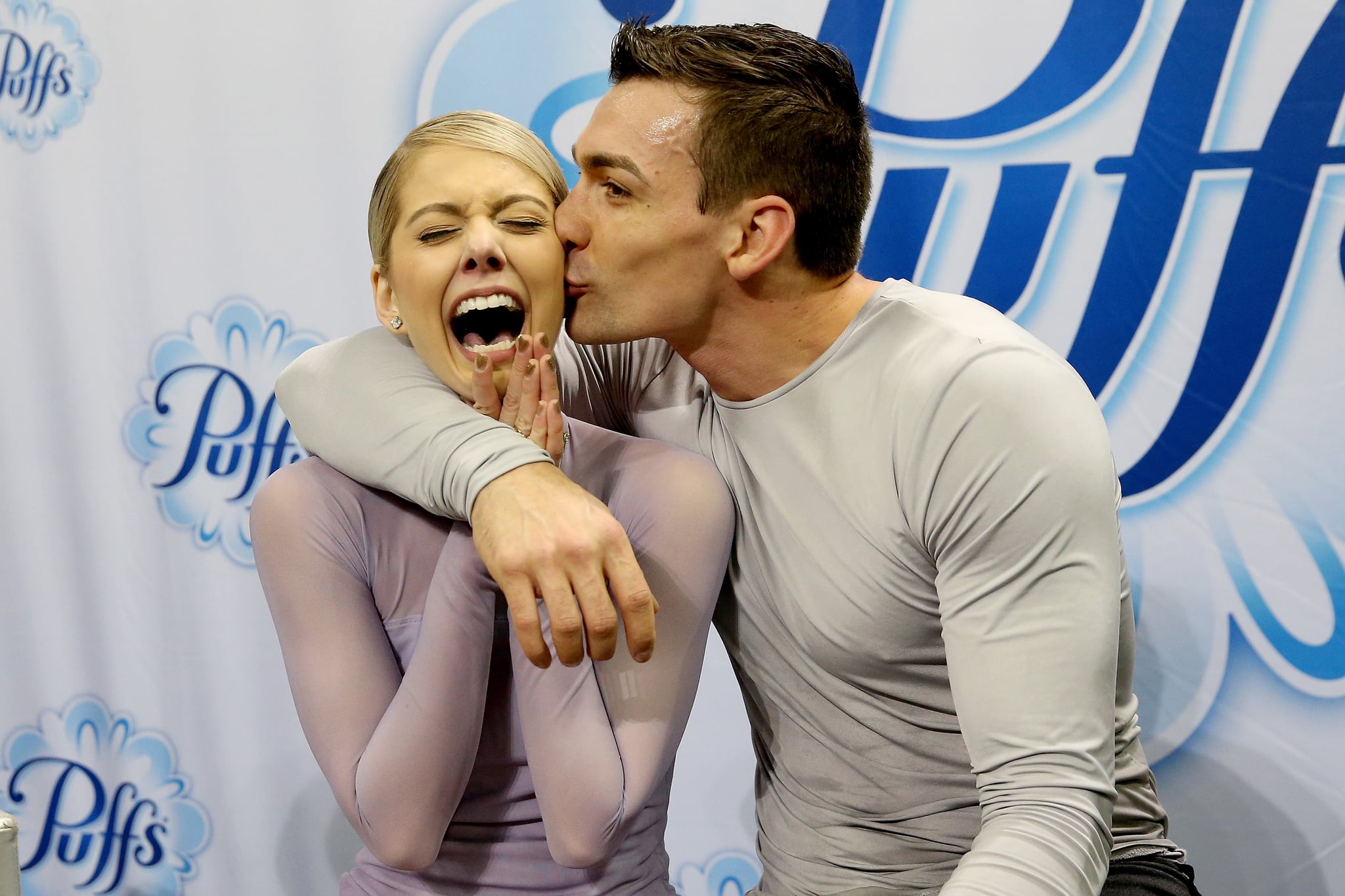 For figure skating, some of the most dramatic action has been happening rink-side at the 2018 Winter Olympics in Pyeongchang, South Korea — from the colorful commentary to the anxious theatrics on display at the "kiss and cry." The kiss and cry refers to the area where skaters await their scores postperformance and is a term coined in the 1980s by Finnish skating official Jane Erkko. The phrase has since been adopted as an official term by the US Figure Skating Regulations.
The popularity of watching the rush of emotions exhibited by the figure skaters after a performance led to the kiss and cry becoming a more central element to competitions. From the 1960s until recently, these waiting areas were sparsely decorated, but today the kiss and cry is designed with the dramatic flourishes we expect from the players: these miniature sets are adorned with everything from foliage to ice sculptures. The reason the kiss and cry is such an exciting element of the Olympics is the opportunity to see these world-class athletes in a moment of vulnerability: their guards are down, they've worked their entire lives for this very moment, and everything hinges on the upcoming scores.
To watch these historic moments in action, tune in to the live coverage in Pyeongchang. The Winter Olympics are airing live now on NBC.