What Are Micronutrients?
Whether You Want to Lose Fat or Gain Muscle, Your Diet Needs This 1 Thing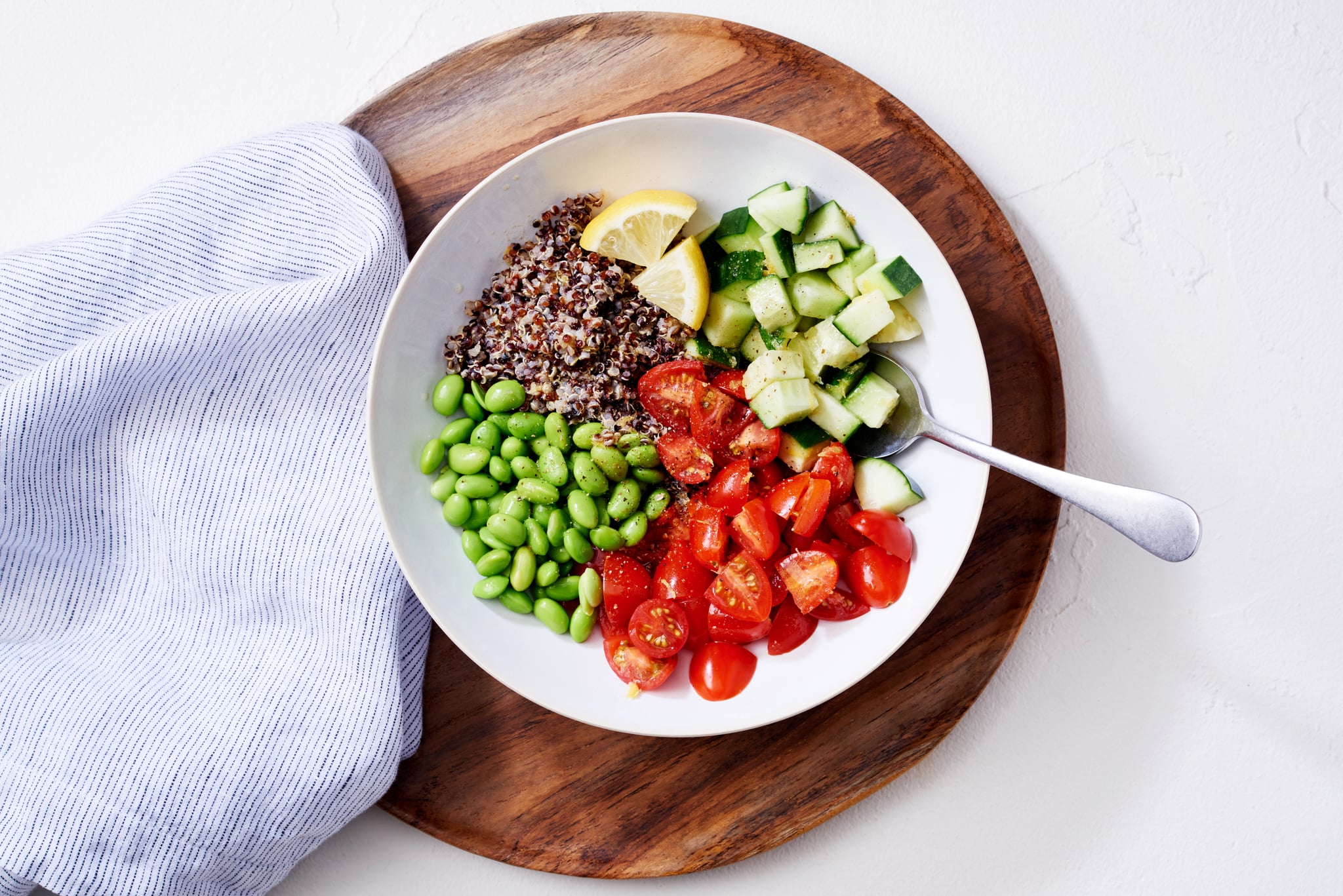 "Eat more vegetables" is the number one tip you hear from every health coach, trainer, dietitian, doctor, parent, or layperson with any knowledge of health and wellness . . . you see where we're going with this, yes?
And believe it or not, it's not just about weight loss. DIAKADI personal trainer and founder of AUSome Fit Austin Lopez, CSCS, would argue that it's all about the most overlooked part of the diet: micronutrients.
Before we proceed: are you thinking, "Hold the heck up — did you say micronutrients? I barely have macronutrients dialed!"? Not to worry; "micronutrients" is the umbrella term for vitamins and minerals.
In other words, it's all the good-for-you stuff you'll find in whole, natural foods that fuel your body in so many ways. Think: energy, mental clarity, a healthy metabolism, mood boosts, muscle nourishment, cramp relief, digestive aid, immune support, and more. The CDC says they're "vital to development, disease prevention, and well being." Micronutrients are really the basis of the whole "food is medicine" concept.
Austin told POPSUGAR that he often sees clients trying new diets (like intermittent fasting, keto, and elimination diets, specifically) where they're "cutting back so much that they actually don't give their bodies the stuff they need to be healthy."
Step one in avoiding that? "Maxing out your vegetables for each meal," he said. "You run a lot lower of a risk of not getting all the micronutrients necessary when you do that." He emphasized, "Your body needs micronutrients," regardless of your goals. "If you're thinking about cutting fat or if you're trying to build muscle, you need micronutrients for all of that," he explained. "There's no reason to not have that [micronutrient intake] on point. Have your vegetables coming in all the time."
Another pro tip from Austin? "Focus on getting a diverse set of vegetables," to ensure you're maximizing your micronutrient intake. "We typically eat the foods we like [and nothing else], so we really might be missing something important." Try to branch out, eat something new, make a rainbow of colors on your plate or in your bowl, and eat your way to feeling good.