What It's Really Like to Lose Over 25 Pounds
What It's Really Like to Lose Over 25 Pounds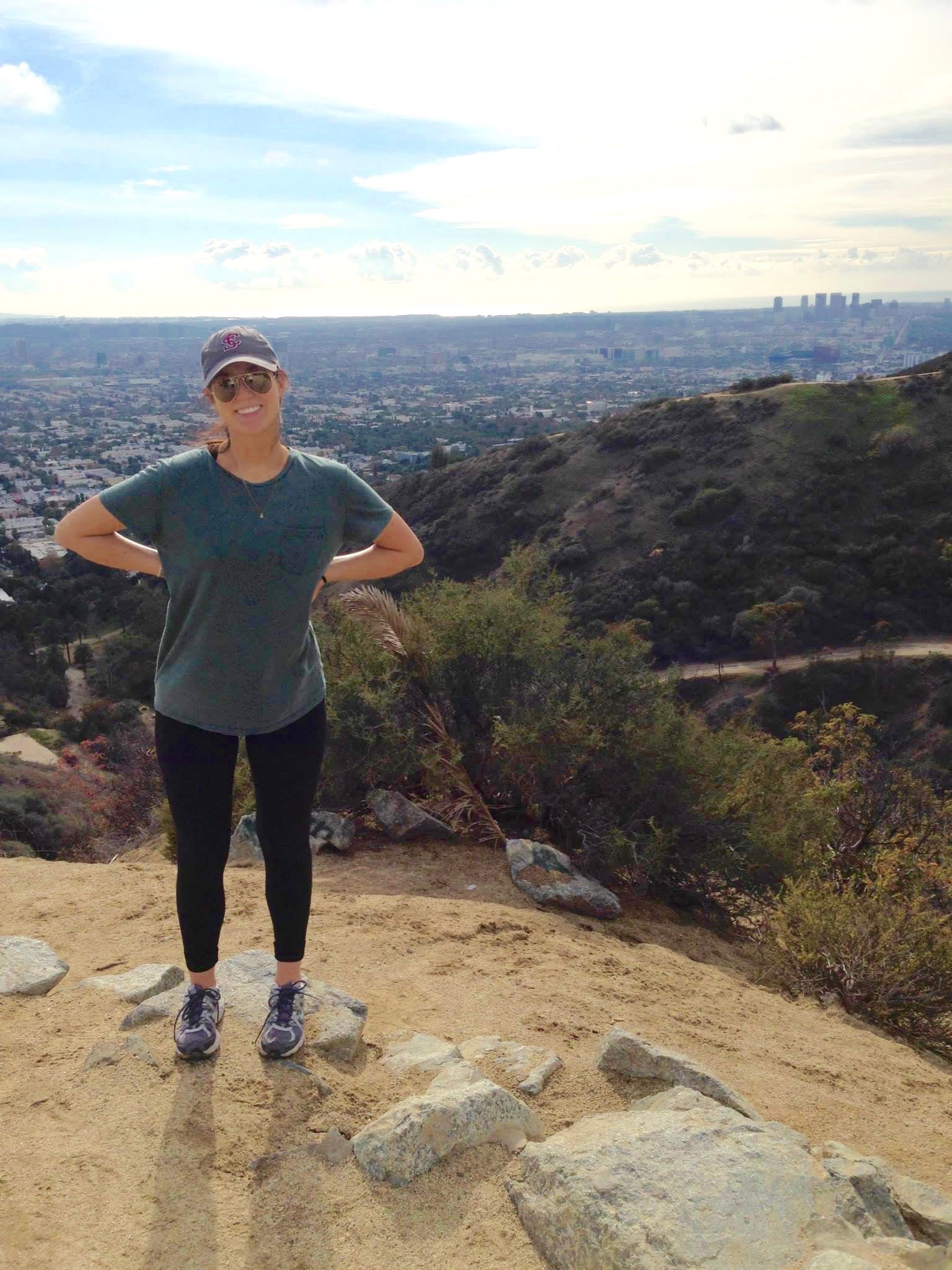 By the middle of my sophomore year of college I was in the worst physical shape of my life. A mix of drinking, the freedom to eat whatever and whenever I pleased, and my mom's cancer prognosis led to rapid weight gain and plummeting self-confidence. Every day I dragged myself to class wearing shapeless, oversized clothing, and avoided eye contact with my peers – I was genuinely unhappy with my appearance. The weight wasn't just burdening my body, it was affecting my mind as well. I felt intense anxiety and self-consciousness, and social situations that I used to flourish in became intimidating and difficult to maneuver.
My rock bottom
One night when I was getting ready for a friend's birthday dinner, I realized the extent of my dissatisfaction. As I thumbed through my closet feeling uninspired by every article of clothing, I realized that style, something I had always cherished, no longer excited me. It felt out of reach. I was not comfortable with the body I was dressing, and that realization was enough for me to begin making major lifestyle changes immediately.
I first had to accept that losing weight wasn't going to be an easy task, and that was why it was going to be worth it. Working toward anything takes unwavering willpower, strength, and sacrifice: weight-loss was no different. Once I decided I wanted to change, a game-plan fell into place.

Step 1: I assessed my habits
I had always heard that weight-loss was more about diet than exercise. In my case, this was more than true. I had been eating whatever I wanted, whenever I wanted, and as much as I wanted. My weakness was (and probably always will be) carbs, in all forms. I craved pasta, pizza, and bread of all sorts, much more than any indulgent dessert or treat. So, I knew for sure that this was an area that could use serious improvement. Since my mom has always commented on my unhealthy attraction to carbs, I confided in her about wanting to make a change and she helped me understand the difference between good and bad carbs. I hit the ground running and immediately cut out refined and processed carbohydrates, such as those found in the pasta and bread I loved, eating only carbs that were found naturally in fruits and vegetables. I knew I would be able to return to pasta someday, but for now they had to go.

Step 2: Apps that aided & recorded progress
Being a full-time student while balancing a social life, I definitely did not have access or the funds for guidance from a nutritionist, so, I did what any problem-solving millennial would do and I scavenged the app store for something that could help me instead. The app that kickstarted and aided me immensely in my journey was MyFitnessPal. It taught me a lot about my body and what and how much I should be eating. What I found most useful was the ability to choose a target weight and the amount of time I wanted to take to reach the target weight. It was especially helpful in the beginning because I had no idea about intake and calories. Is 800 calories a lot for a meal? How many calories should I be eating a day? Is butter a carb? I also used KeepSafe, which is a camera roll protected by fingerprint and/or a custom passcode. For me, tracking my progress visually was incredibly important. I wanted to keep track of my weight-loss through photos of myself in a sports bra and underwear so that I could easily observe the changes happening. That being said, I didn't want intimate photos of myself nearly naked living in my camera roll where a friend could easily stumble upon them.
Step 3: I skipped my diet sometimes
I remember beating myself up pretty harshly the first few times I broke the "no carb" rule I set for myself, but I quickly realized the significance of moderation. One meal, no matter how big or unhealthy, was probably not going to affect my weight as long as I was diligent and consistent with my diet the majority of the time. There was no reason to make myself feel as though I had failed for indulging. A bowl of gnocchi is something to celebrate!

Step 4: I found my place to sweat
I had always hated the gym and running, and intense anxiety tended to inhibit me from trying classes because I'm not completely in control of the situation. But, FINALLY, after a year and a half of healthy eating with no exercise, I forced myself to join a yoga studio. From the first time I went I was hooked. A tighter tummy was great, but a clear mind was even better.

Step 5: I mentally prepared myself for other's reactions
When someone loses weight, even a few pounds, people notice. So, after six months and over 20 pounds shed, people reacted. I wasn't heavy in a way that was threatening my health or well-being, so others questioned why I was trying to lose weight in the first place. I reassured my parents and close friends this was something positive and that I had everything under control, but everyone else was left to wonder. I found being genuine and kind was the best way to react to people's opinions, both good and bad . . . even though it was annoying.
Step 6: I became okay with never hitting my target weight
Yes, a scale was a good way to measure change in my body, but it wasn't the most important representation of my progress. It was much more about being comfortable in my own skin and dressing in clothes that made me happy. I did have a "goal weight" somewhat in my mind when I changed my lifestyle, but it dissipated from importance when I felt more confident and proud of my body, many pounds away from my original "goal." I never hit my goal weight, and if I ever do I probably won't know, because my scale has found a home in the trash can.
While I no longer use apps to track my diet, I am eternally grateful for how they helped me become the person I am today: a happy, healthy, self-confident yogi.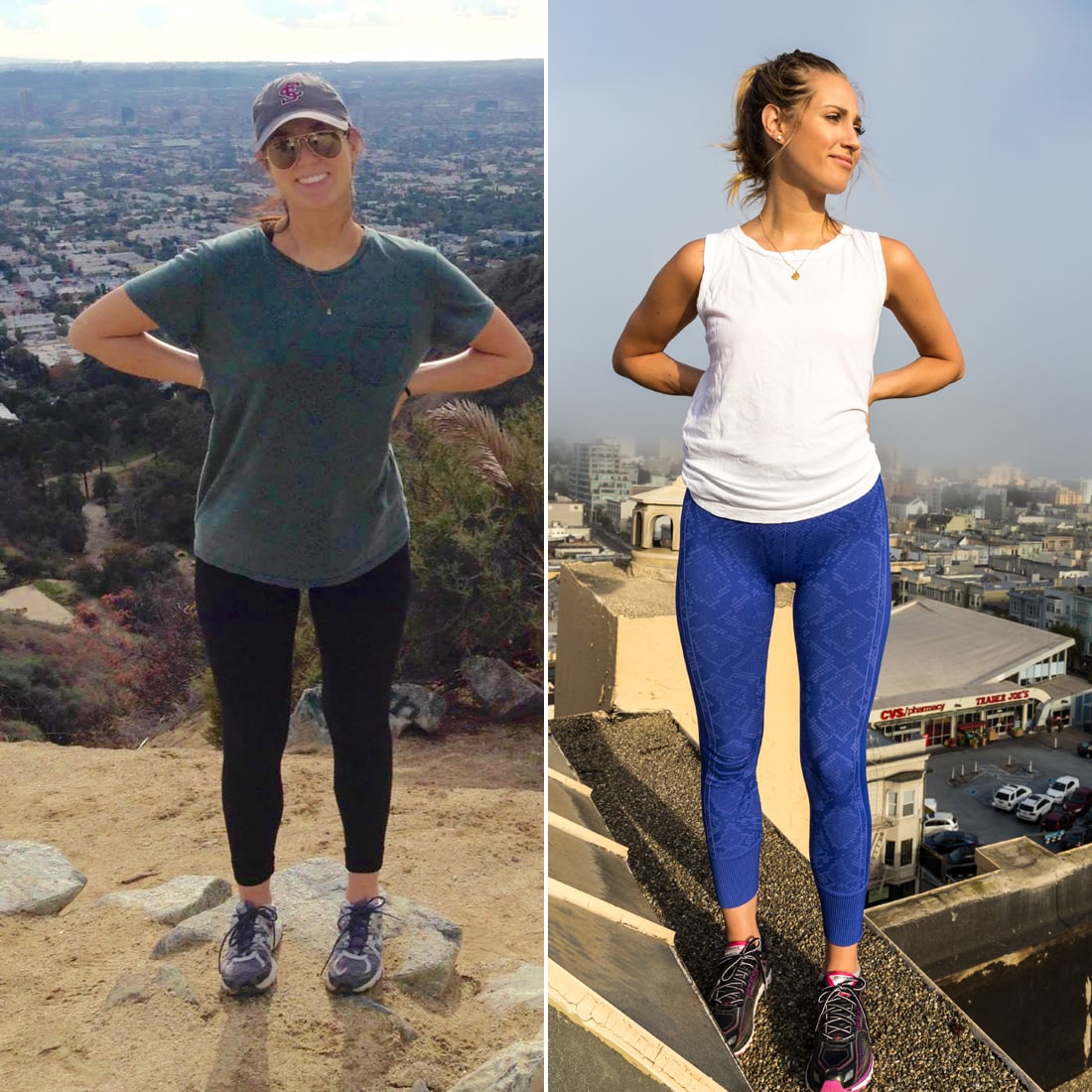 Image Source: POPSUGAR Photography / Elizabeth Biersch