What Is Shakira's Diet?
Here's Exactly How Shakira Eats to Stay Healthy, According to Her Trainer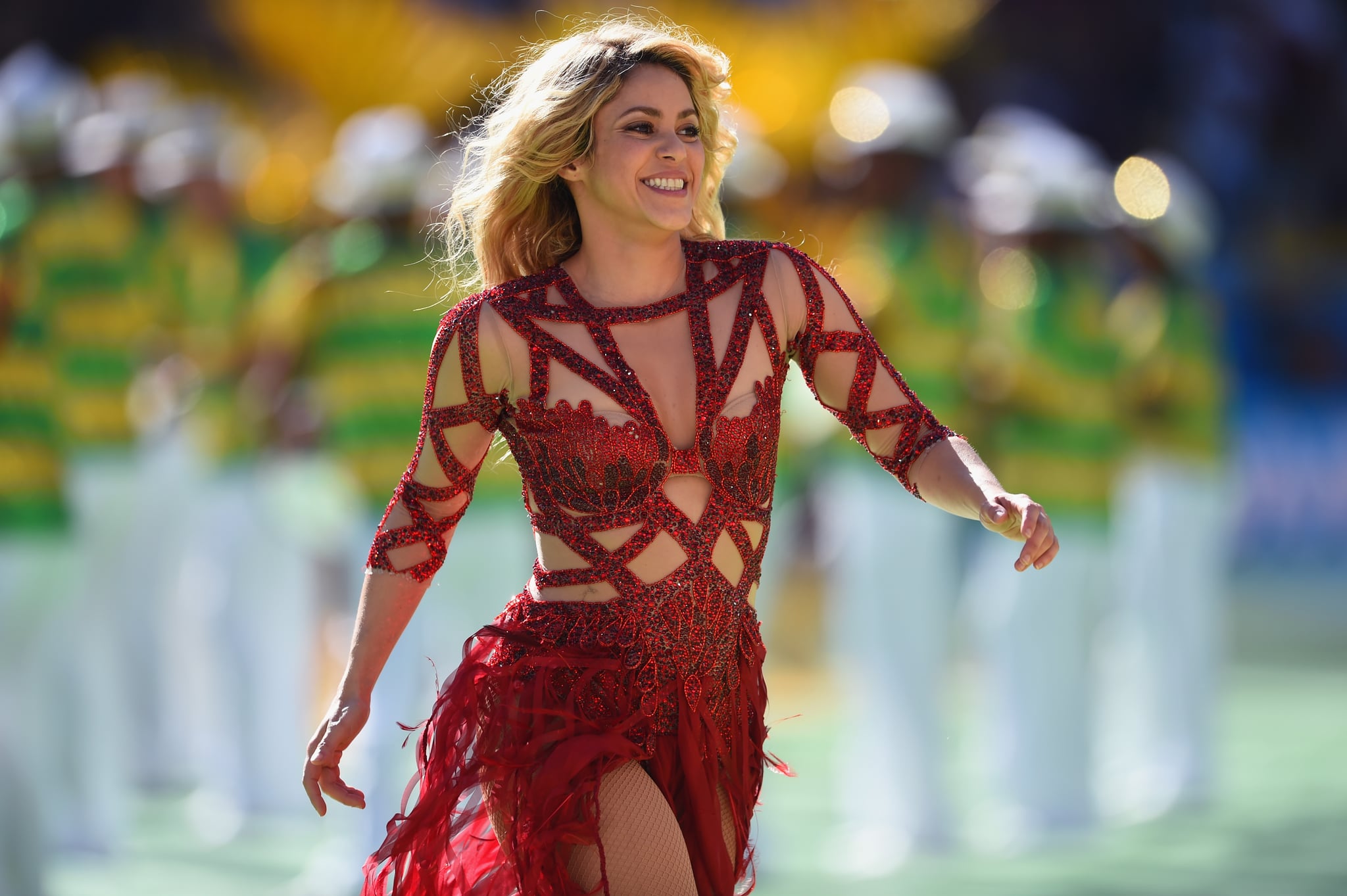 Shakira's on a diet — but it's not for weight loss! "It's not about losing weight," said Anna Kaiser, Shakira's personal trainer. "It's about prepping for a huge show and making sure that [her] body is prepared to do that in a safe and healthy way."
She told POPSUGAR that getting in great shape is simply a byproduct of eating well to feel good. "Usually when that happens, you also lean out — but I don't want it to be about 'let's get you as thin as possible for this!' Both have to occur; she has to be in the best shape of her life, but in a way that supports what she's doing on stage — her strongest self."
The celebrity trainer and founder of AKT shared the top three tactics she's using with Shakira for her world tour. These are diet tips we can all learn from!
Protein
Kaiser said part of the focus for fueling Shakira through a strenuous tour was "upping protein intake." One of her go-to options: "I love protein pancakes," said Kaiser. "They're high fiber, high protein . . . you mix three things together, and it takes you five minutes. Then you can put them in a Ziploc and keep them in the freezer or fridge." Her special recipe? "1.5 tablespoons of Greek yogurt plus oat bran, one egg, and a packet of stevia, if you want it to be sweeter."
Small Meals
Because Shakira has a crazy schedule and likes to record and rehearse late at night into the wee hours of the morning, Kaiser said "it's important to make sure you're continuing to eat small meals throughout the day . . . it bumps your metabolism and it's easier to digest."
Combine the Right Foods
When you're on an international tour, dancing for hours on end, you need more energy than a few cups of coffee can deliver. Kaiser helps Shakira master this through her nutrition. The idea? "When your body is not in a digesting state, you have more energy." Kaiser told POPSUGAR that because the digestive process can be taxing, she has Shakira avoid combining different macronutrients in order to keep energy levels high.
"I have her on a very digestible diet with food-combining," she said. "You don't want to combine a protein and a complex carbohydrate. Instead, you'd want just protein and vegetables or complex carbohydrates and vegetables. Combining protein with complex carbohydrates [in one meal] may make you feel tired."
"Some [foods] take longer to digest than others; this ends up pausing the digestion," Kaiser said, using protein as an example. She also tells Shakira to "eat fruit by itself and eat dairy by itself, because the digestive enzymes are different."
The idea behind all three tactics — getting enough protein, eating small meals frequently, and combining — is a focus on energy and strength to keep Shakira feeling healthy and powerful through her tour. "If you're eating smaller meals and combining food the right way, [your digestion] burns the food much more effectively and feeds your body so that you're actively using those calories, and you're not getting so tired that you have to rest or take time out of your day. You're able to continue throughout your day with lots of energy."
Image Source: Getty / Matthias Hangst