What Should I Eat Before a Marathon?
What Boston Marathon Winner Des Linden Eats to Fuel Her Long Races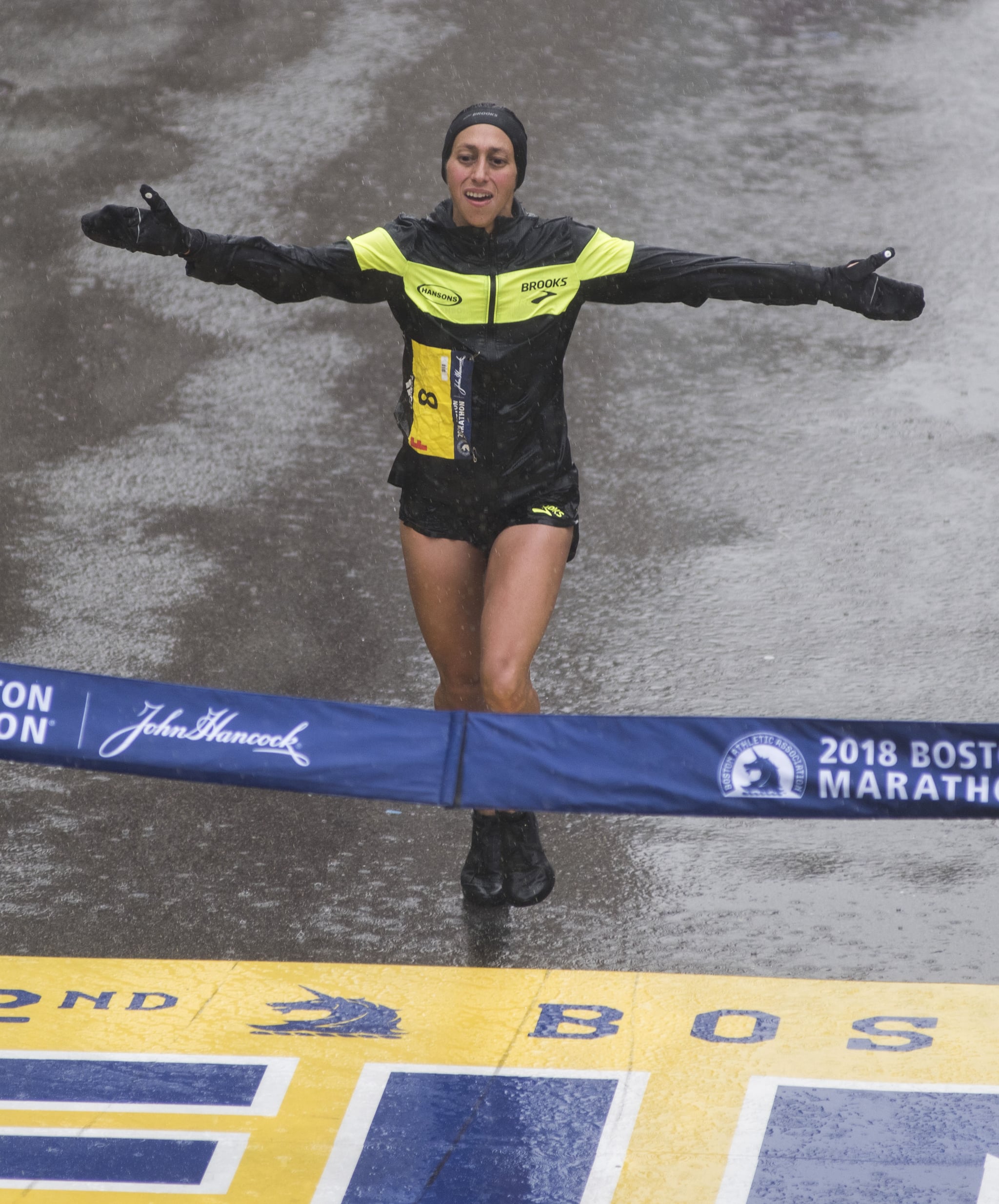 Running 26.2 miles is no easy feat. And in addition to the hard work and discipline that goes into running a marathon, you also have to properly prepare for such long races. This includes what you eat beforehand to fuel your body and keep you constantly in motion for hours. No one knows this better than Boston Marathon winner Desiree Linden, who, in 2018, became the first American woman to win the race in 33 years.
To get her body prepped for such a big event, Des keeps her meals surprisingly simple. The night before a race, she loads up on carbs and eats a little bit of protein.
"It's a very plain boring plate: white rice and pasta," she told POPSUGAR. "Maybe a little bit of chicken, but we call it food for function, not for fun. It's boring, and then if it goes well, you celebrate after."
In addition to white rice and plain pasta, some of this food for function could include pasta with marinara sauce and sweet potatoes — sometimes eaten all together. "It doesn't make any sense together, it looks disgusting, but it's easy to digest to use as fuel, so it's plain," she added.
The morning of a race, she doesn't overload her body: before the Boston Marathon, she ate a bagel.
When it comes to a celebratory meal, however, Des likes to deviate from this food for function: usually a burger and a beer. In Boston, she'll opt for a lobster roll.
And while Des eats mostly carbs before her big races, she says carbo loading isn't necessary unless you are running a big race like the marathon or a long run.
"You can just keep it very balanced," she said. "Honestly, for me, I don't really count calories, I don't really overthink it, it's just: stay away from bags, boxes, look for whole foods. Just put healthy stuff in your fridge so when you're craving something, all you have is healthy options."
Des stuck to her no bags or boxes rule during her training, and it obviously worked in her favor. So whether you're training for a 5K or full marathon, be sure to stick to whole, unprocessed foods — and celebrate after with your favorite cheat meal.