What Are Stretch Studios?
I Got Stretched by a Professional, and This is Why I'd Do It Again (and Again)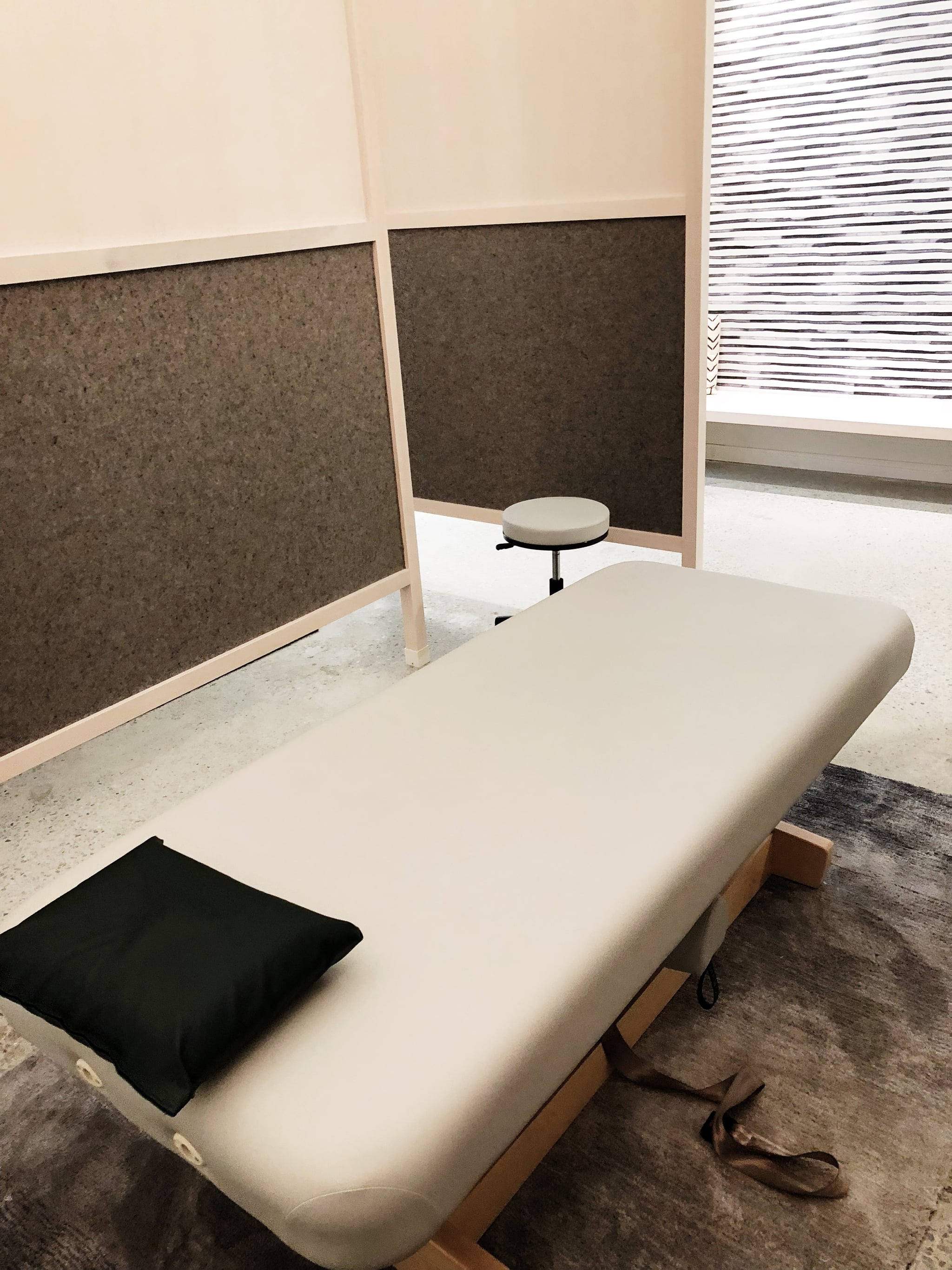 One of the areas in the fitness industry that's getting a lot more attention these days is recovery work. You've probably seen your friends rocking NormaTec boots, using devices like Powerdot, and your favorite studios offering recovery classes and workshops. Stretch studios have begun to pop up in major cities and fitness hubs over the past couple of months, and I recently had the opportunity to get stretched by a professional.

Tight is definitely an adjective I would use to describe my body 90 percent of the time. I'm always doing some sort of high-impact workout, and as a result my muscles get really angry and tight. Being a former athlete, I know how important it is to take care of your body and to do recovery work, which is why I was excited to test out Stretch*d.

When I walked in, I was greeted by the front desk associate and a desk full of CBD goodies. I filled out a waiver and indicated on a chart my concerns, pain, and injuries I was experiencing, and what I wanted my therapist to focus on. After that, I was led back to my stretch room, and the session began. I researched my therapist beforehand, and I knew he was highly qualified, but since I have lower back pain, I was hesitant about letting him manipulate that area. We spoke about the pain I was experiencing, and he was able to stretch me without aggravating my back.

The stretches he guided me through focused on my lower body: hamstring, hips, and glutes. Depending on your needs, the routine you're taken through can and will be customized. Throughout the 25-minute session, he was able to pinpoint the structural imbalances on my left side that contribute to my back pain and helped even out my pelvis and hips. Instead of going through a bunch of static stretches, he used dynamic assisted stretching, with each move being held no more for three seconds and repeated up to 10 times. Jeff Brannigan, director of programming, said, "This type of movement is active, warms the muscles up, and is an effective means of improving flexibility that's safe for everyone." He also added that dynamic stretching can be done before, during, or after a workout.

When I left, I no longer felt like my left hip was an inch higher than my right, which is very rare. The following day, I did a three-mile run, and the pesky tightness I typically get in my left hamstring was also no longer lingering. I was skeptical at first, but I'm happy I've found a place that that will help me work through my imbalances, aches, and pains.
Image Source: POPSUGAR Photography / Tamara Pridgett