What Is Tabata?
The Fastest Way to Lose Fat? This 4-Minute, Science-Backed Exercise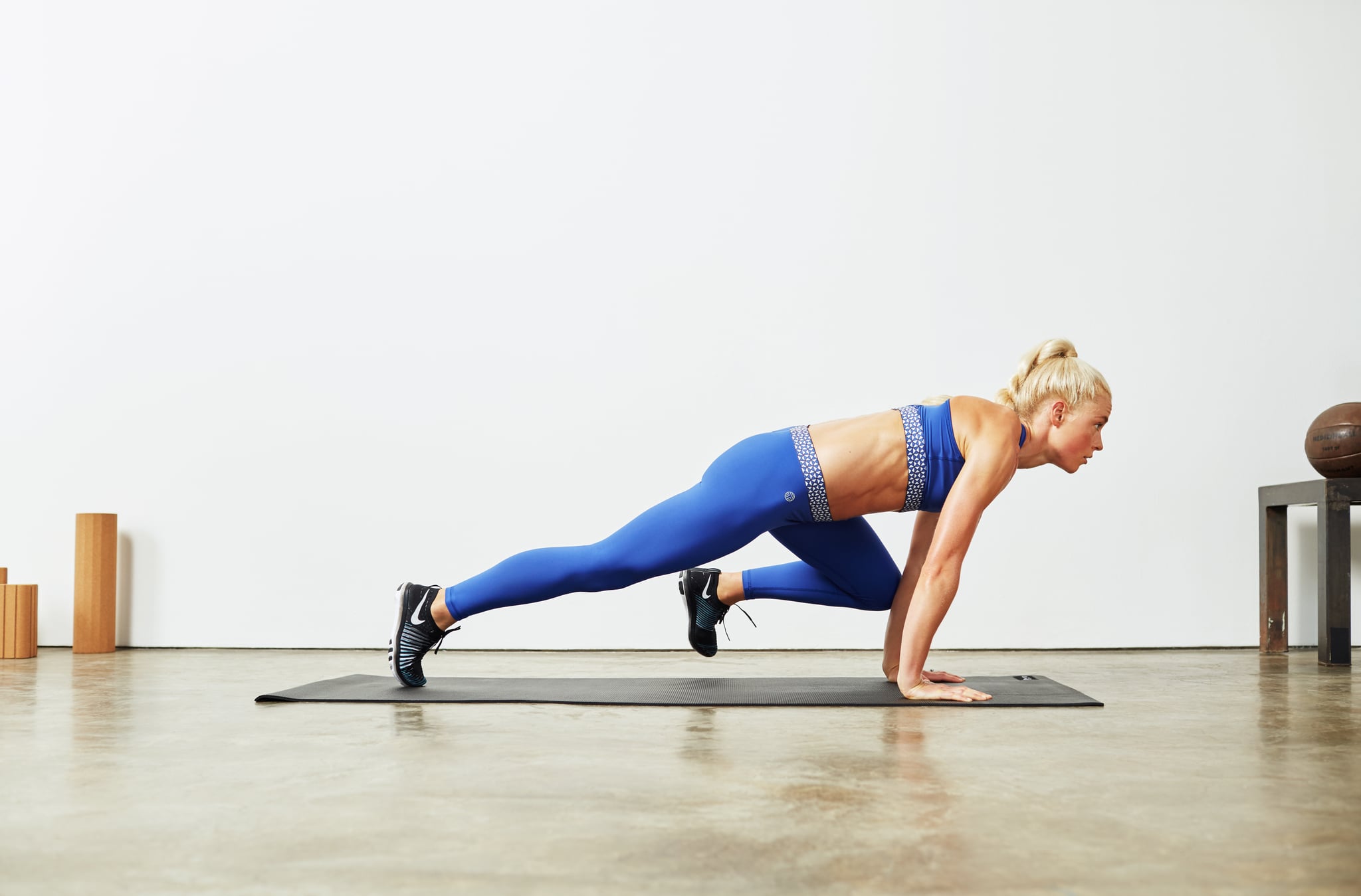 Boost your heart health, blast calories, and maximize your weight-loss potential in just four minutes. Seriously! How? With Tabata — the style of high-intensity interval training that is proven to get you fitter faster.
Tabata is not as much a "workout" as it is a method of how to work out. It's 20 seconds of high-intensity work (going as quickly and intensely as you can!), with 10 seconds of rest, repeated eight times for a total of four minutes.
Dr. Izumi Tabata is the man behind the namesake of this style of HIIT training, originally known as "Tabata Protocol," though he credits Olympic speed skating coach Irisawa Koichi for the technique. He's pioneered and spearheaded studies that have proven the efficacy of Tabata training for fat loss and cardiovascular improvement (in other words, getting slimmer and more fit).
The moves are up to you — you can make it as simple as two moves (like squats and push-ups, for instance), or you can mix it up with different moves targeting different muscle groups.
Getting your heart rate into that peak zone is ideal for shedding fat, and HIIT is proven to be the best way to lose weight quickly — in a healthy way. It incinerates calories and blasts belly fat by conditioning your body to use fat stores as fuel.
Try a 20-minute Tabata super-set video, a 30-minute session, or a 45-minute Tabata workout if you want to work on your endurance. The format of 20 seconds on, 10 seconds off will continue — just with more repetitions — as you build up the time of your workout. Going phone-free at the gym? Print out a PDF to take with you and get to your Tabata super set!
Image Source: POPSUGAR Photography / Kathryna Hancock