What Are Vitamin Suppositories?
Why It's Time to Start Stocking Vitamin Suppositories in Your Bathroom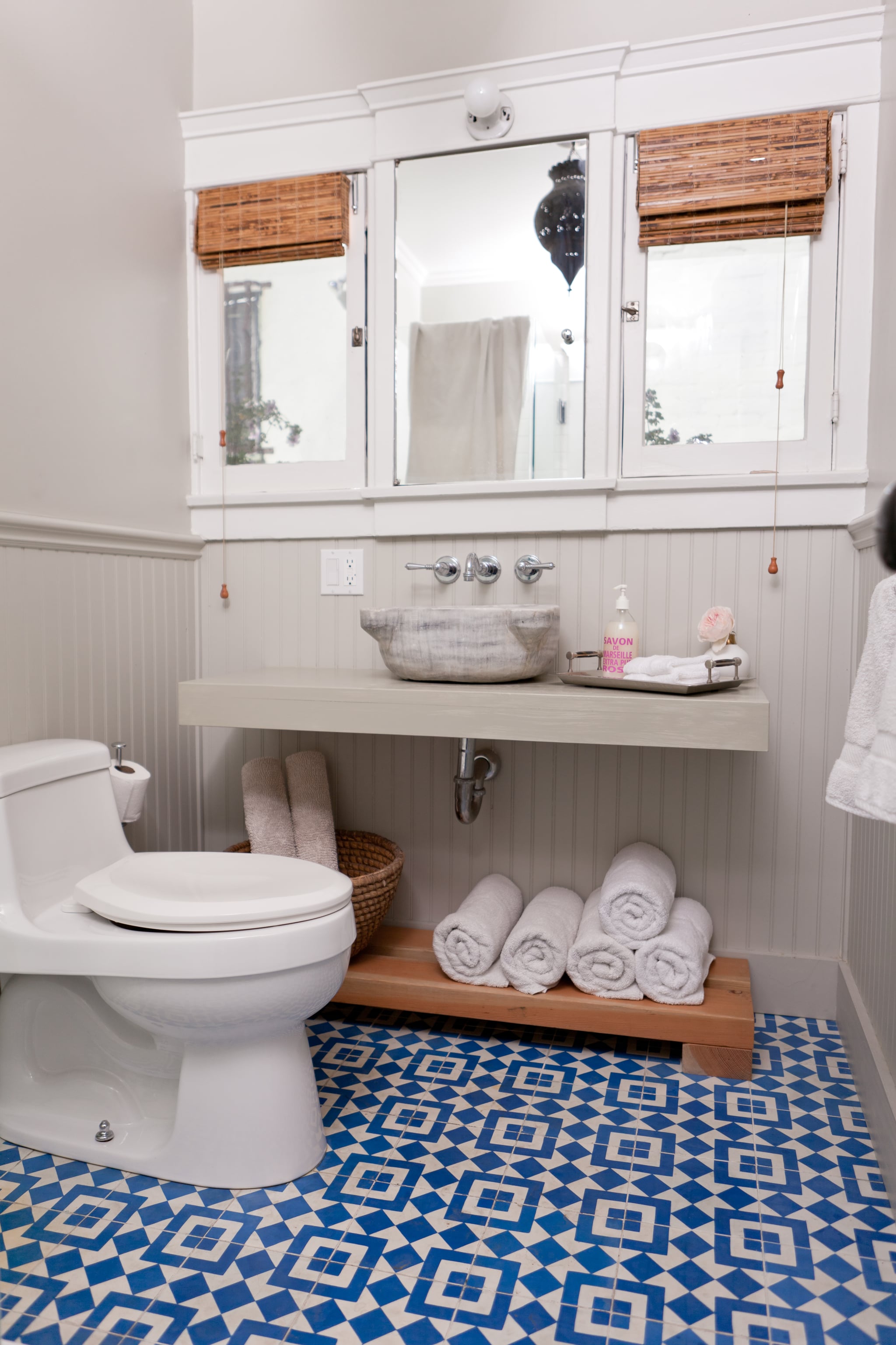 Up until recently, I thought there were a limited number of ways to get the added vitamins and minerals your body needs. Whether it comes down to eating more food, drinking broths or other concoctions, popping a pill in your mouth or vitamin patch on your skin, alternatively braving an injection.
Boy, was I wrong.
During a recent trip to London where I stocked up on Vitamin Injection London patches and topped up my veins with goodness, I noticed a new addition to the range – Glutathione Suppositories. To cut to the chase, I quickly found out, these kind of vitamins aren't eaten, they're inserted where the sun doesn't shine. People who have problems swallowing pills can use them for various problems such as menstrual cramps, anxiety, etc. and it's made to deliver vitamins or medication to the mucus membrane which gives direct access to the blood stream.
VIL does packets of 15 x 500mg and skincare sister line, bea Skin Care, does them in three times the strength, 15 x 1,500mg. So I took one of each back with me to Dubai (you can purchase them online to be shipped to the Middle East) and here's what happened:
After VIL and bea founder, Bianca Estelle, prepped me about what to do as I was a little nervous. "Insert it in as high as possible, you're never going to hurt yourself or go too far. it's important to insert it high enough because it will either be just before your anal sphincter muscle or sitting on it. As we all know that's used for rejecting waste so all your body is going to try to do it reject the suppository.
"I'd recommend just trying to keep it in for 20-30 minutes the first time as by then you would've absorbed all the ingredients. After 2-3 uses you should be fine to pop them in high and sleep with it overnight. When you wake in the morning you'll feel detoxed, cleaner and fresher, it's quite a bizarre feeling. You'll feel energized with no head fog."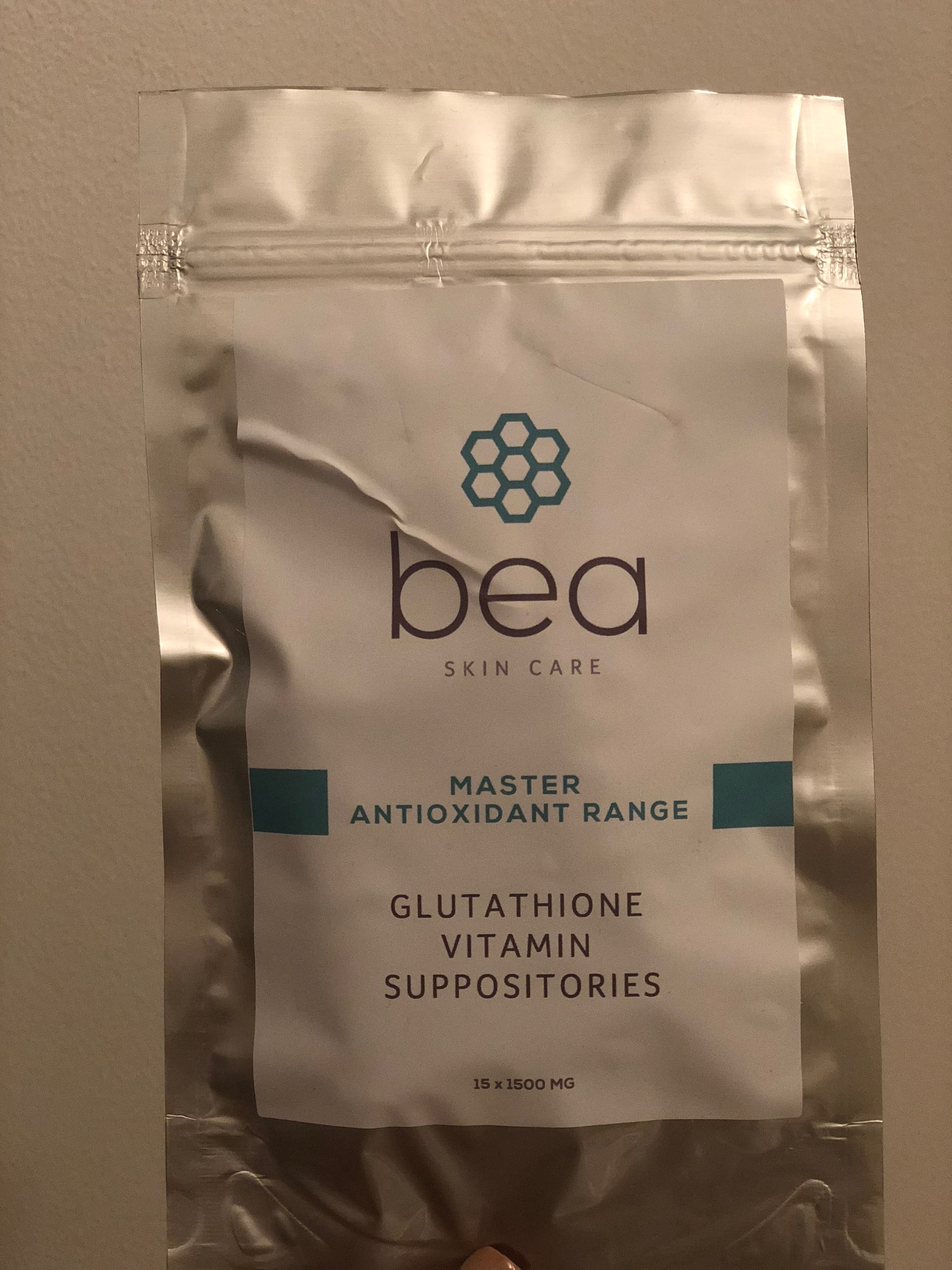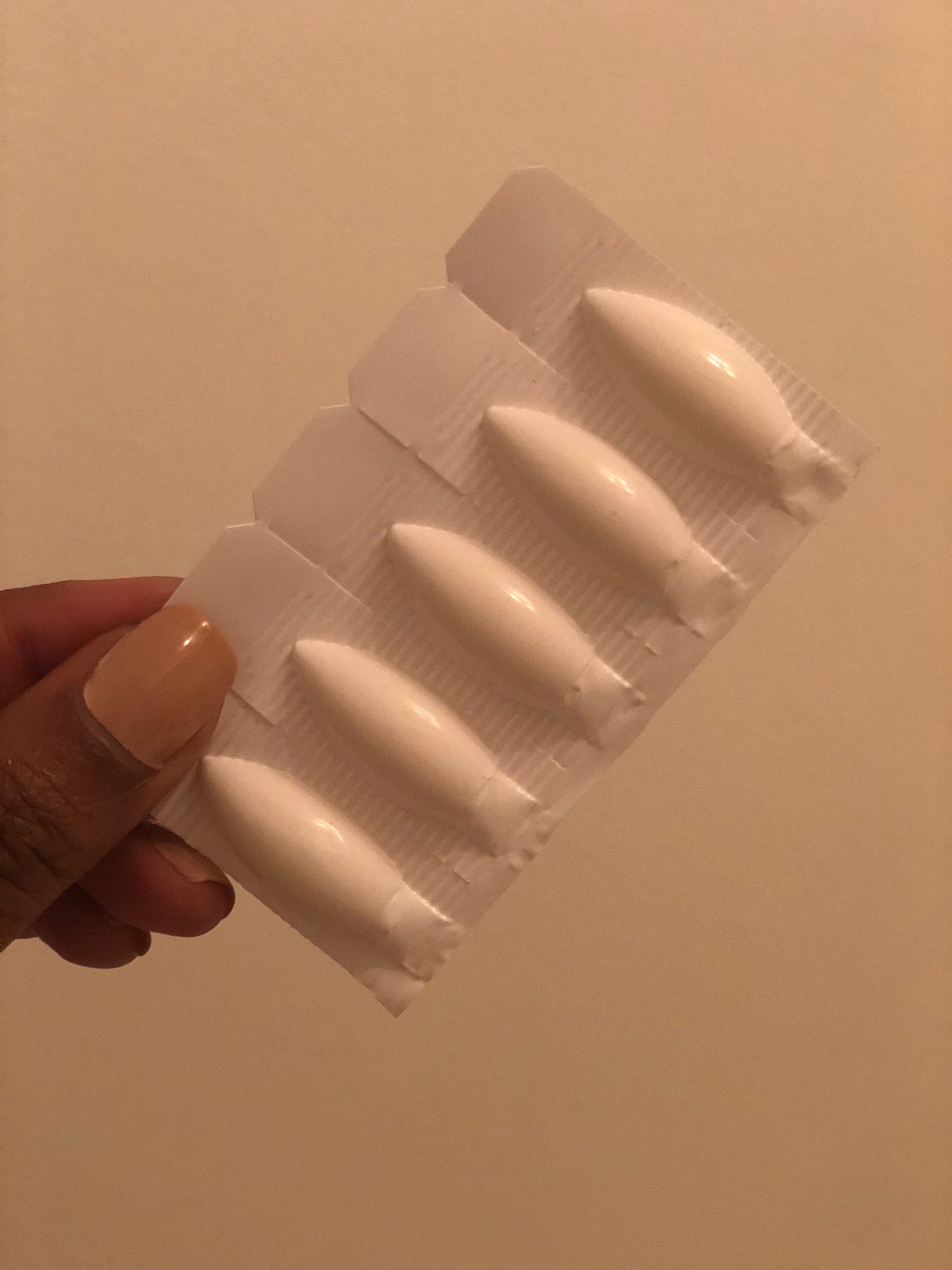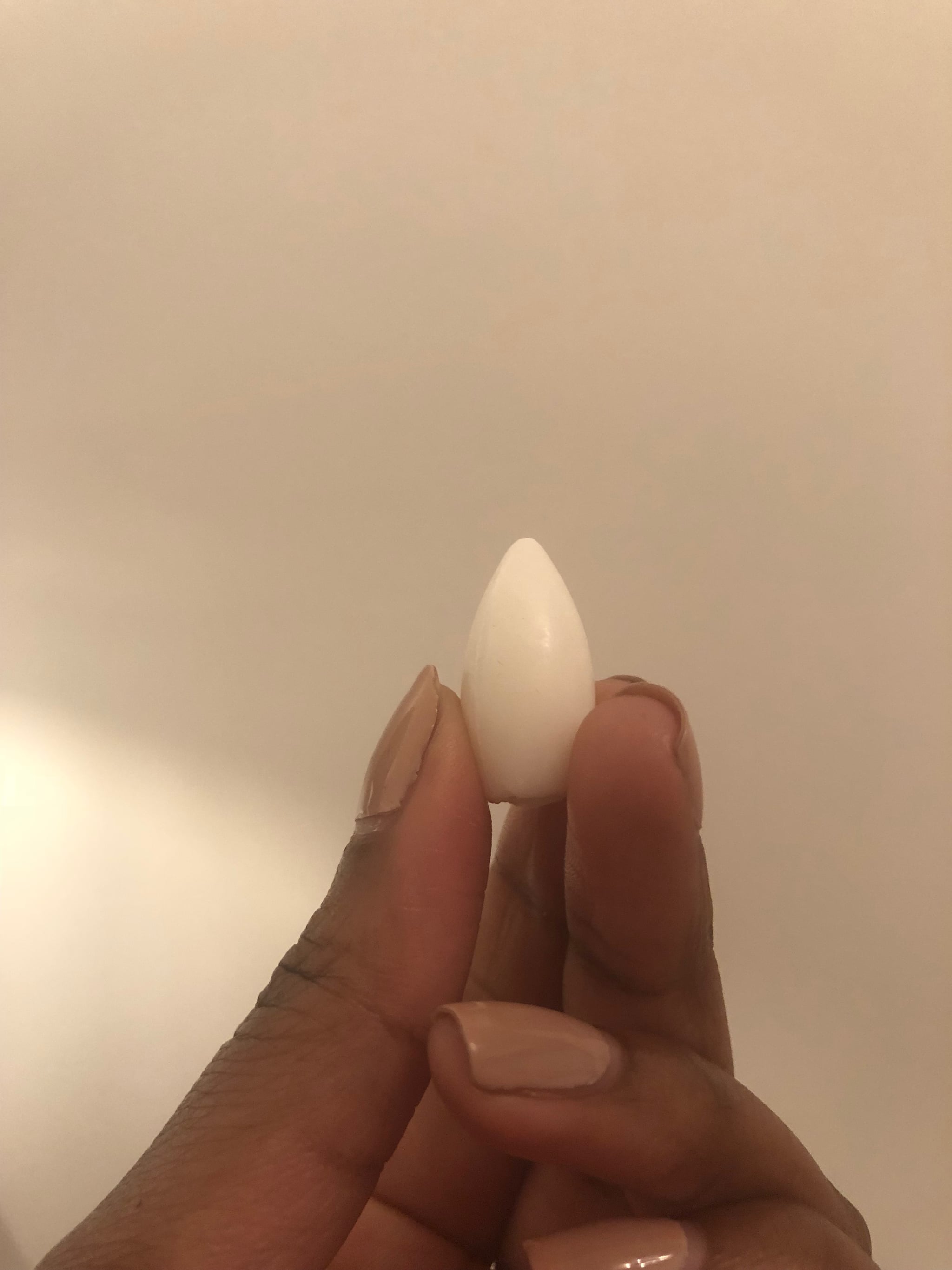 I wasn't quite sure what she meant about insertion so the first time I did it, it clearly wasn't far enough and she was right… I did everything in my power to distract myself but all I could think about was going to the bathroom. I must say, even if you don't keep it in for very long, the cocoa butter formula makes it a great option for people who have problems releasing stools. The results were immediate.
A couple of days later I tried again, inserting it further, and this time it was bearable. The suppositories come in strips of five and are in a perforated packet you they stay super fresh. They're only about half an inch long so it shouldn't be uncomfortable at all if you insert it far enough.
Seeing as glutathione fights free radical damage as well as viruses and bugs, it's no wonder I was feeling healthier after just a couple of weeks. It's recommended that people do it every other night in their first week before increasing to every evening from the second.
Glutathione is one of the best nutrients to take to prevent age-related illnesses, something I'm becoming way more conscious of since entering my 30s. The reason why I'd never come across something like this before was because they're the first professional strength suppositories of their kind, meaning there's a new way to help rejuvenate your skin and the way your body works at home. It detoxes the body of heavy metals and is great for clearing excess alcohol from the liver and blood if you've overdone it with alcohol. I've noticed I have brighter skin from the antioxidants, glutathione also helps stimulate the production of collagen so I look forward to appearing younger over time.
I'm definitely making room for these in my bathroom but if you don't think you can deal, try the 250mg Glutathione Patches (pictured below) over a veiny part of your body.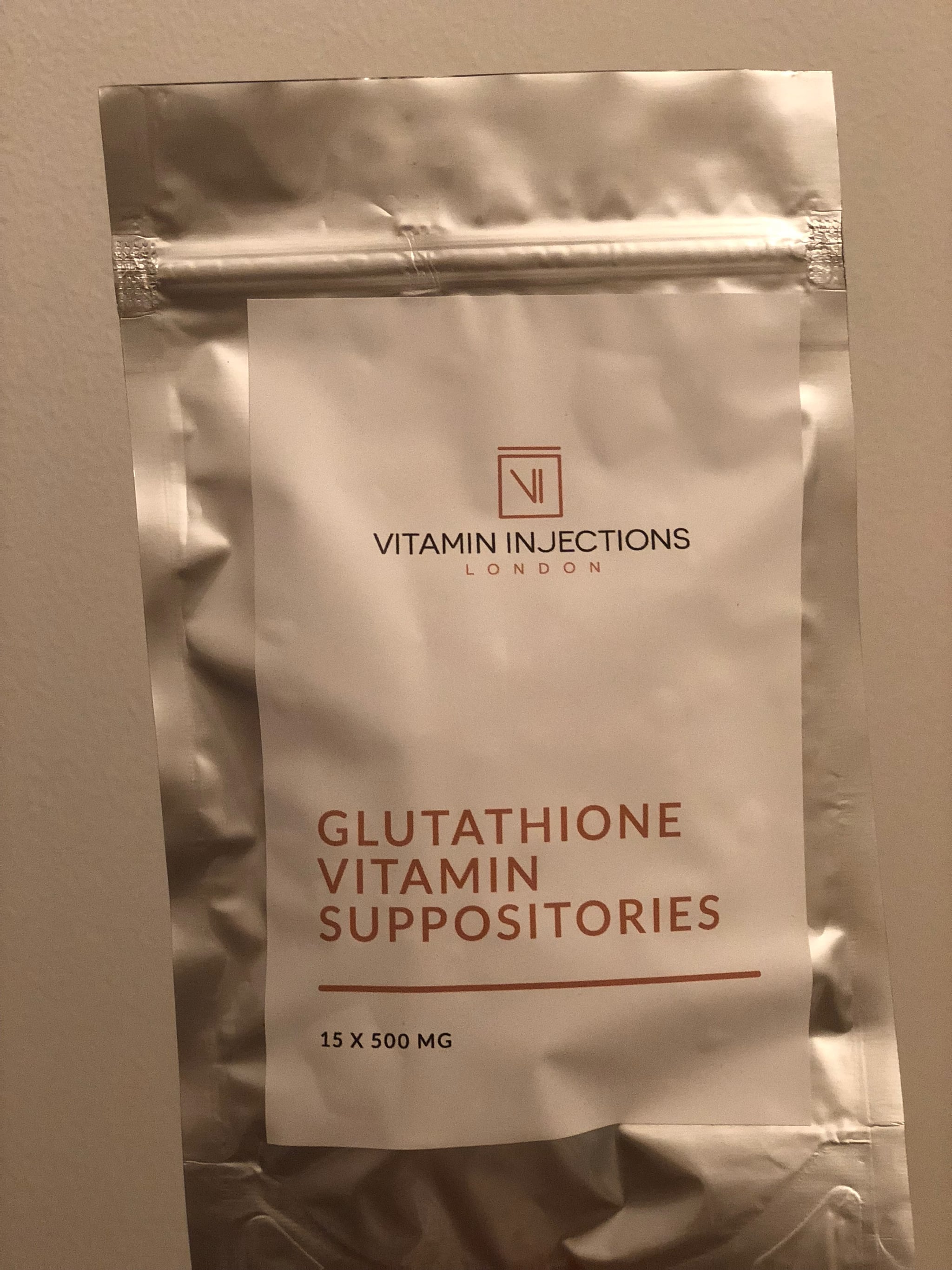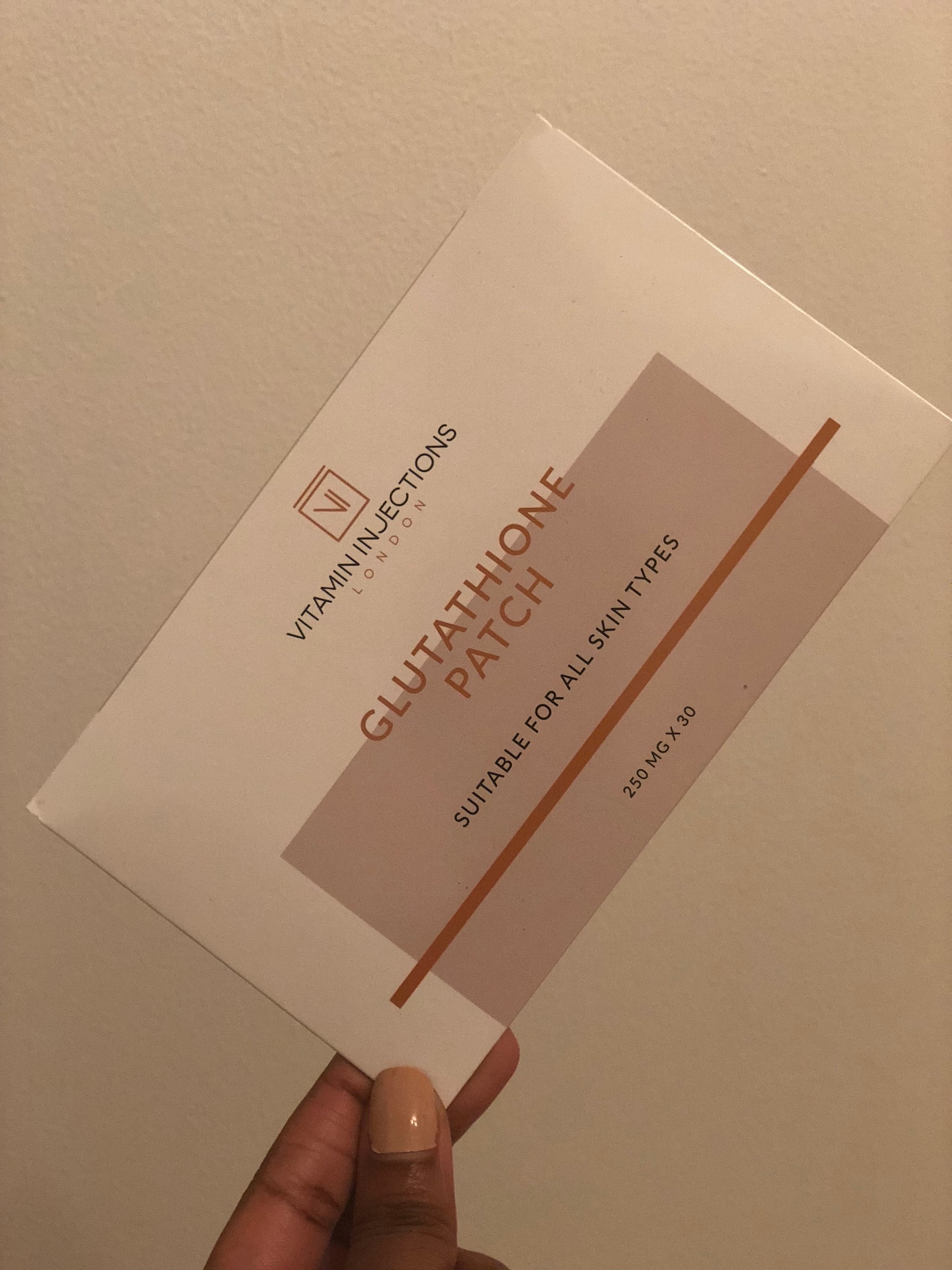 Image Source: POPSUGAR Photography / Mark Popovich