Why Do Olympians Bite Gold Medals?
There Is a Very Real — and Historical — Reason Olympians Gnaw on Their Shiny Gold Medals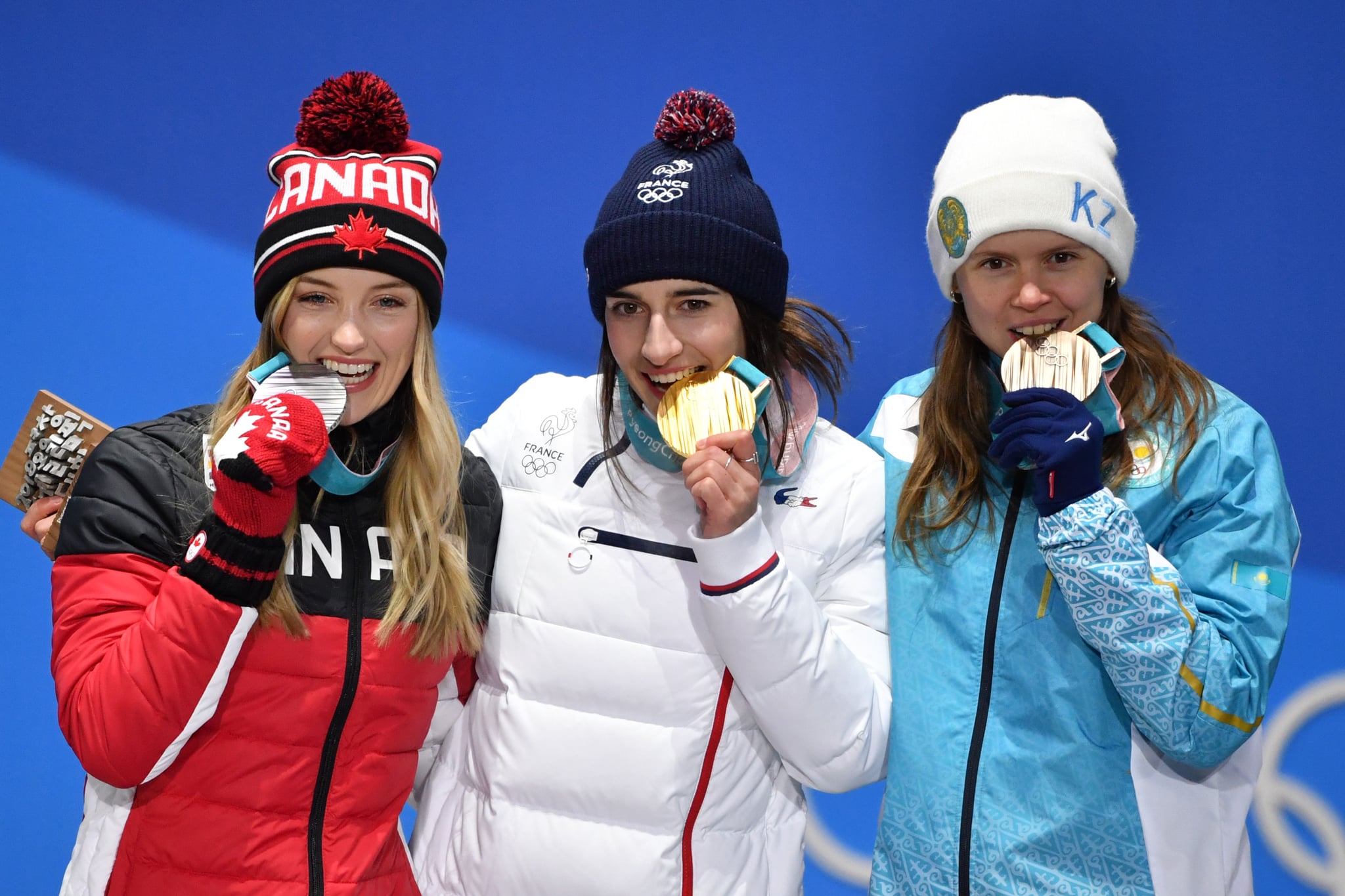 Winning a gold medal is one of the most exciting things that can happen to a person. So much so that when it comes time to celebrate, you almost can't judge an Olympian if they go a little bit wild with their dance moves, their fist pumps, and their screams of joy. But one Olympic tradition that you might have caught onto, even so far at this year's Olympic Games in Pyeongchang, South Korea, is the tradition of Olympians biting their gold medals.
Why do they do that? It's not just because photographers usually ask them to, since it makes for a great photo, and an even better latergram on Instagram, but because of a historical precedent.
Bitting down on a chunk of metal was something done during the Gold Rush, as a test to see whether the rock they picked up was was pyrite or fool's good. Since human teeth are harder than gold, but softer than pyrite, if real gold was present, human teeth would leave an indentation. On the flip side, if it was pyrite, the person might chip their tooth.
But at today's Olympics, the gold medals you see the athlete's biting down on, aren't even close to 100 percent real gold. The medals are only about 1.34 percent gold and mostly silver. Pure gold medals haven't been given out since the Olympic games in Stockholm, back in 1912.
So a big note to today's athletes: don't bite down too hard on those medals, or you might walk away with a crooked smile.