Winter Olympics 2018 Details
The Countdown Is On: What We Know About the 2018 Winter Olympics So Far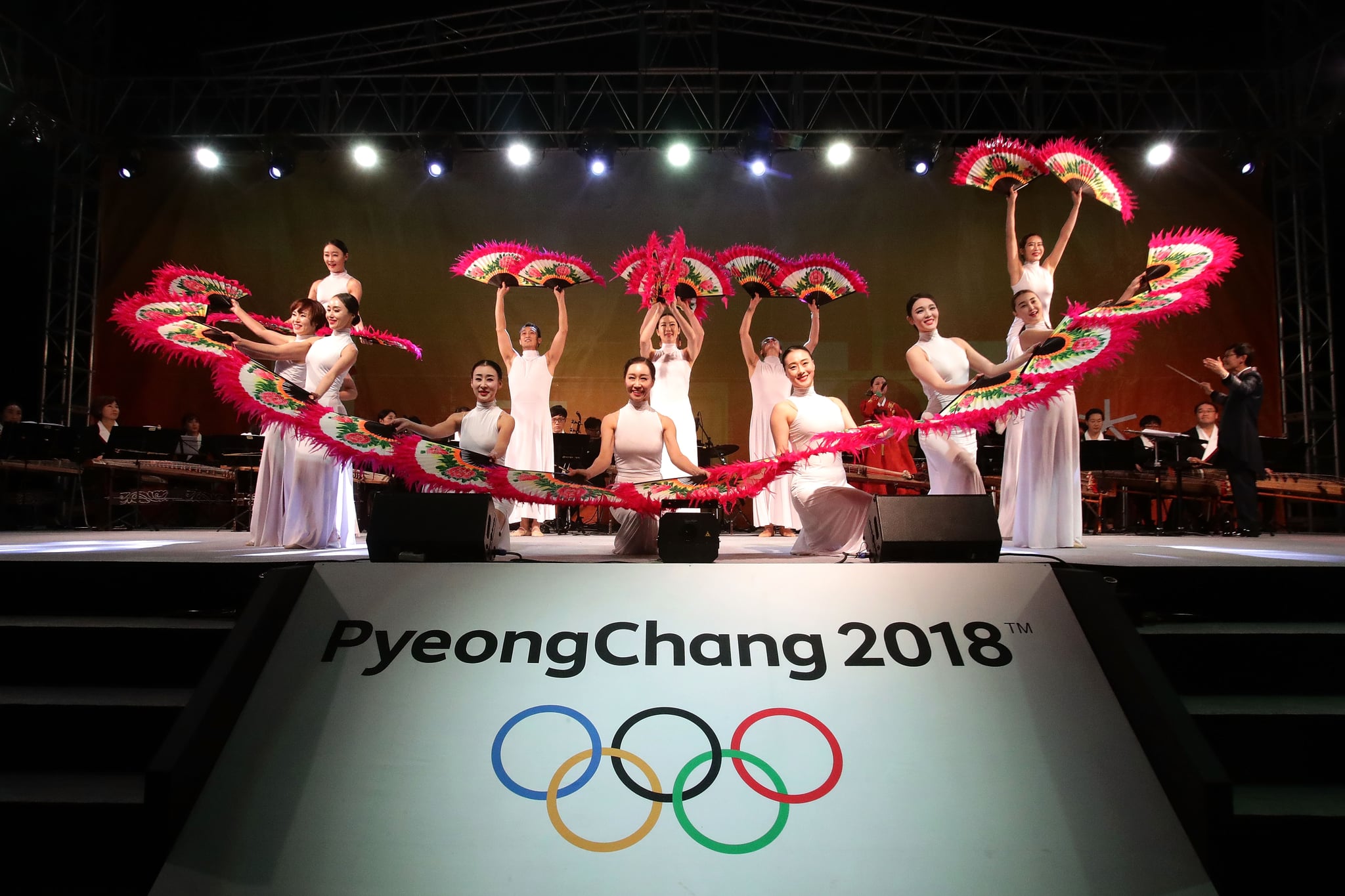 If there's one event that brings people together, it's the Olympics! And we are eagerly looking forward to the 2018 Winter Olympics. That's not to say we're not still totally obsessed with our Summer Olympics superstars (hey, Simone Biles!), but we're ready to give our colder sports some love. Get ready to light a torch and set out for gold, because the Games are getting closer and closer!
Where Are the 2018 Winter Olympics?
PyeongChang, South Korea, is hosting the Games and is about 80 miles from the country's capital, Seoul.
When Are the Games?
The opening ceremony is on Friday, Feb. 9, and the closing ceremony is on Sunday, Feb. 25. Both ceremonies will take place at the PyeongChang Olympic Stadium, which was built specifically for the Games.
What Sports Will Compete in the Games?
Winter sports include alpine skiing, biathlon, bobsled, cross country skiing, curling, figure skating, freestyle skiing, ice hockey, luge, Nordic combined, short track speed skating, skeleton, ski jumping, snowboard, and speed skating.
Which Athletes Should I Look Out For?
Lowell Bailey and Susan Dunklee for biathlon were the first two athletes confirmed for Team USA for the 2018 Winter Olympics. Gus Kenworthy, a freestyle skier who took silver at the 2014 Winter Olympics in Sochi, Russia, will also be heading to PyeongChang! Oksana Masters, a three-time Olympic medalist from the Sochi and London Games, has an inspiring story that brought her to compete in the Paralympic Games for road cycling, rowing, cross country skiing, or biathlon. She'll get her shot at a gold medal at the 2018 Winter Games. More athletes have been confirmed and more will continue to be as the Games get closer.
How Can I Watch the Games?
For those located in the United States, NBC will be airing the Olympics from start to end.