Zupa Noma Soup Shots
Forget Juice (or Tequila) Shots — Soup Shots Are Where It's At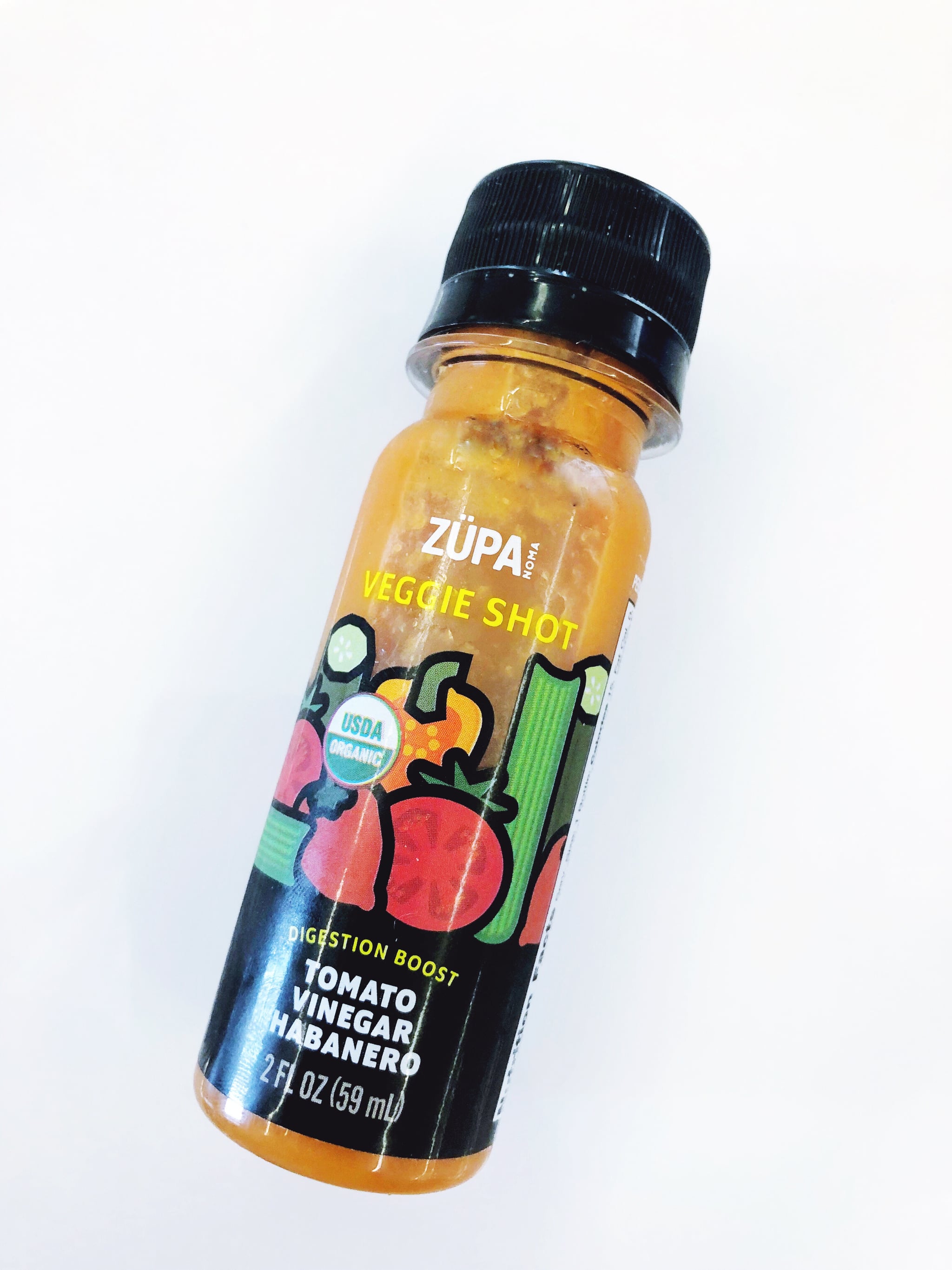 Shots are more popular than ever now — and we're not talking about the boozy kind. If you're into juicing or a frequent customer at a juice shop in your area, chances are you're into fresh ginger shots and turmeric shots — even wheatgrass shots! A little blast of concentrated plant-based goodness can give you the micronutrients your body is craving as well as aid your immune system and your body's inflammatory responses.
Brands have become more creative with the way they pack nutrient-dense veggies and herbs into shots, including Zupa NomA, a plant-based soup brand that recently launched soup shots. You read that correctly!
From Carrot Ginger Turmeric to Tomato Vinegar Habanero and Kale Cucumber Jalapeño, these micro soups are the savory complement to a sweeter juice shot regimen — and they each have different health components and bring something unique to the table . . . and your body!
The curry-inspired ginger turmeric shot is great for inflammation, digestion, and immune support, while spicy Bloody Mary-esque tomato shot is a great gut healer for your microbiome. And you'd be remiss to skip the spicy green-juice-style kale cucumber shot that gives you a surge of energy and tons of vitamins and minerals.
They're $3 per shot (less if you subscribe!) and they're delivered to your door, fresh, chilled, and ready to drink. You can even build a crate with soups and shots, making for easy plant-based swaps for your busy week.
My favorite so far is the Tomato Vinegar Habanero (what can I say, I actually love virgin Bloody Marys!) — but you'll definitely want to try all three for a bite- (sip-?)size treat of tasty nutrition. You know the deal . . . shots, shots, shots, shotshotshots — EVERYBODY! OK, I'll stop now.