Am I More At Risk of Getting COVID-19 If I Vape?
Teens and Young Adults Are at an Increased Risk For Getting COVID-19 If They Vape, Study Finds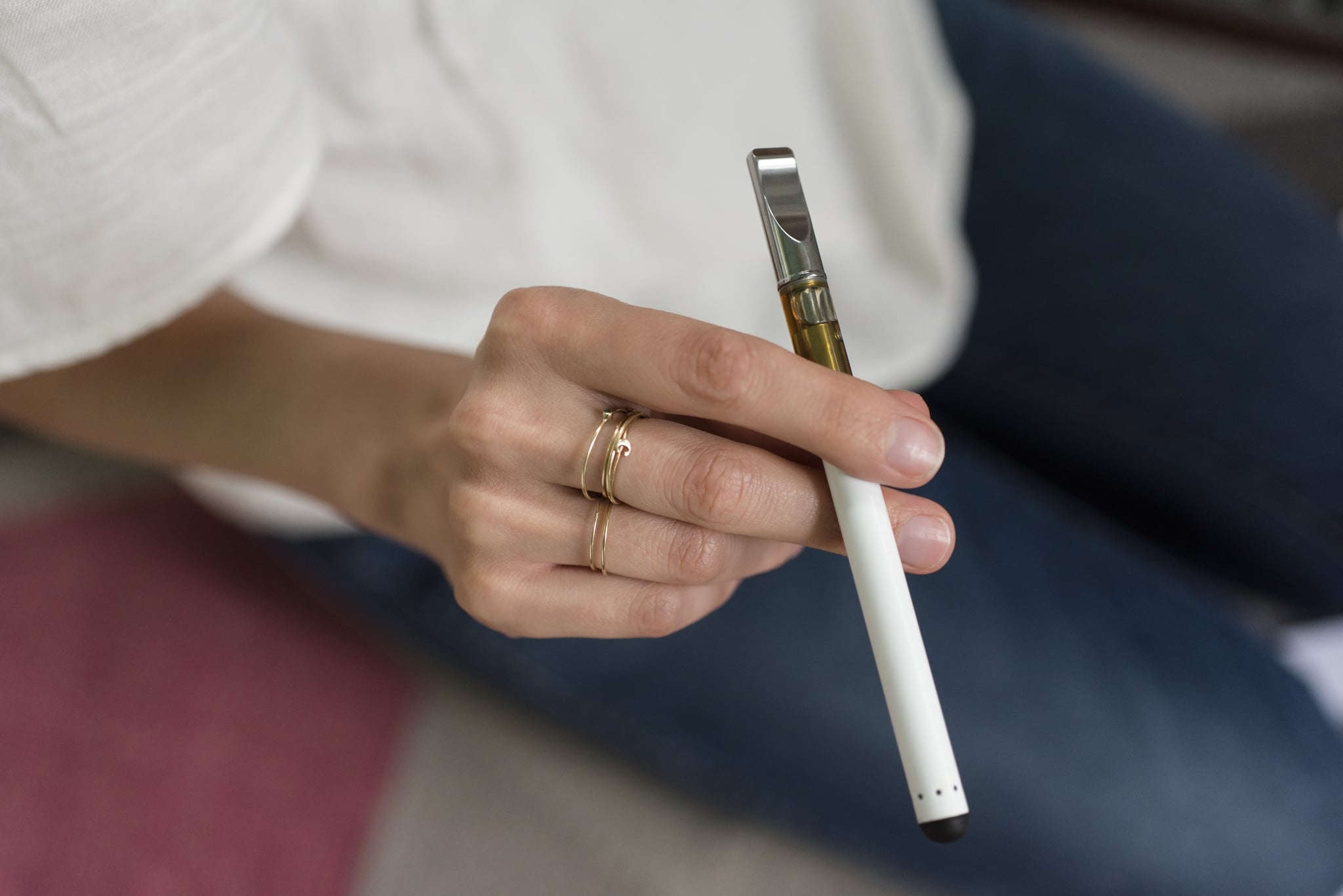 Vaping has become extremely popular over the past few years, especially among teenagers and young adults, and it has been found to cause damage to your lungs, arteries, and heart, we previously reported. A new study conducted by Stanford researchers published in the Journal of Adolescent Health also found that vaping is linked to a substantial increased risk of contracting the novel coronavirus (COVID-19) among teenagers and young adults.

COVID-19 is a respiratory illness, and the use of traditional cigarettes and e-cigarettes cause damage to the respiratory system, which can potentially increase the risk of COVID-19 related symptoms, a positive COVID-19 diagnosis, and "exacerbated health outcomes" the study found.

The researchers conducted a cross-sectional survey of 4,351 adolescents and young adults ages 13 to 24 in the US, who smoked cigarettes, used e-cigarettes, and who didn't use either. Those who both smoked cigarettes and e-cigarettes were 4.7 times more likely to experience COVID-19 related symptoms; these symptoms were twice more likely in those who identified as African American/Black, Latinx, underweight, and overweight, the researchers found.
Those who regularly smoked both cigarettes and e-cigarettes were seven times more likely to be diagnosed with COVID-19. Past-30 day dual users were 6.8 times more likely to be diagnosed with COVID-19, and the participants who only used e-cigarettes were five times more likely to be diagnosed with COVID-19, the results revealed.

"Our population-based research provides timely evidence that youth using e-cigarettes and dual users of e-cigarettes and cigarettes are at greater risk of COVID-19," the researchers concluded. "The ongoing youth e-cigarette epidemic contributes to the current COVID-19 pandemic," they added.

According to the researchers, one reason why e-cigarette and dual users are at a higher risk of contracting COVID-19 is due to the heightened exposure to nicotine and the other chemicals found in the e-cigarettes, which adversely affect lung function, they explained. Another explanation has to do with the fact that the virus can spread whenever one touches their mouth or face, which is common among e-cigarette users. Additionally, the researchers noted that sharing devices is a common practice among e-cigarette users and another potential reason why there's a greater association with getting the virus.

POPSUGAR aims to give you the most accurate and up-to-date information about the coronavirus, but details and recommendations about this pandemic may have changed since publication. For the latest information on COVID-19, please check out resources from the WHO, CDC, and local public health departments.
Click here for more COVID-19 updates, features, and interviews.