At Home Exercise | 15-Minute Arms and Abs Workout
Feel Sore After This 15-Minute Arms and Abs Workout — Only Dumbbells Needed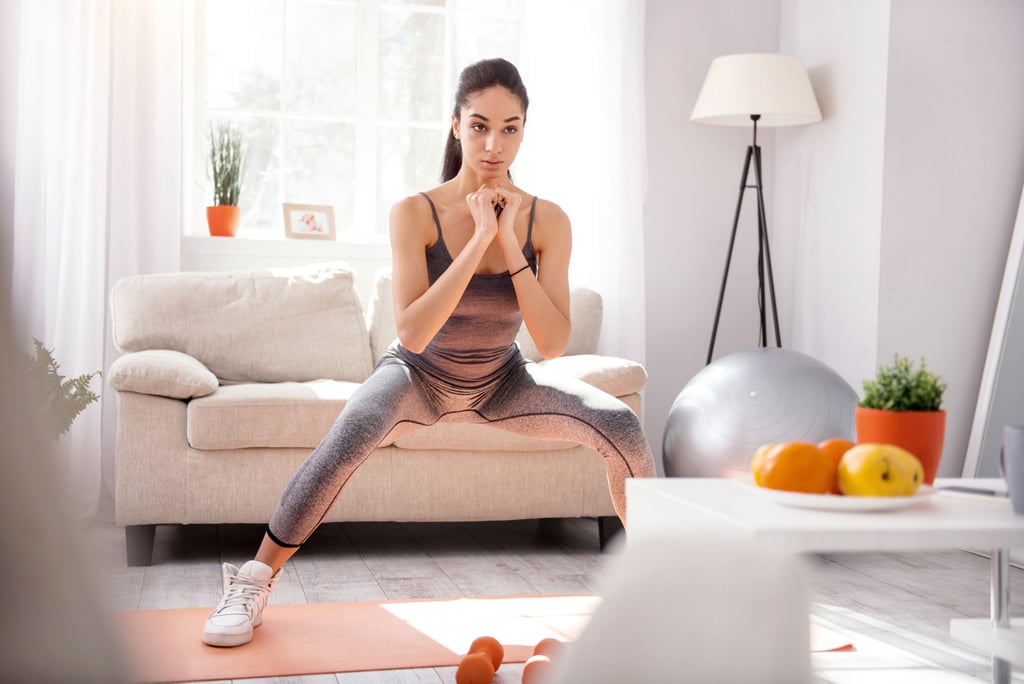 Grab a pair of dumbbells for this at-home workout that you can rip through in 15 minutes. It's short but intense, and targets your arms and abs for that wonderfully sore feeling you'll love tomorrow morning.
This is an AMRAP workout, which stands for as many rounds as possible. Jade Jenny, CrossFit coach and owner of Champlain Valley CrossFit, said that even though you're moving quickly, you still want to focus on doing the exercises with safe, correct form. For the V-ups, really focus on keeping your legs straight. If that's too hard, hold hollow hold for 10 seconds instead to build up your core strength. For plank with row, keep the core engaged and the shoulders parallel with the floor as you raise the dumbbell.
Choose a dumbbell size that allows you to move through these reps without having to rest much. It's only 15 minutes and you'll get to rest at the end!
15-Minute Arms and Abs Workout
Equipment needed: One pair of medium-weight dumbbells (six to 15 pounds).
Directions: After a five-minute dynamic warmup, set a timer for 15 minutes and complete as many rounds as you can of this five-move workout.
After the workout, be sure to do a cooldown including these upper-body stretches and the cobra pose to stretch your abs.
| Exercise | Reps |
| --- | --- |
| Burpees | 10 |
| V-Ups | 10 |
| Dumbbell thrusters | 10 |
| AbMat (diamond) sit-ups | 10 |
| Plank with rows | 10 (5 per side) |