Billie Eilish Opens Up About Body Image in Vogue Interview
Billie Eilish Gets Real About Mental Health and Body Image Struggles in Vogue Interview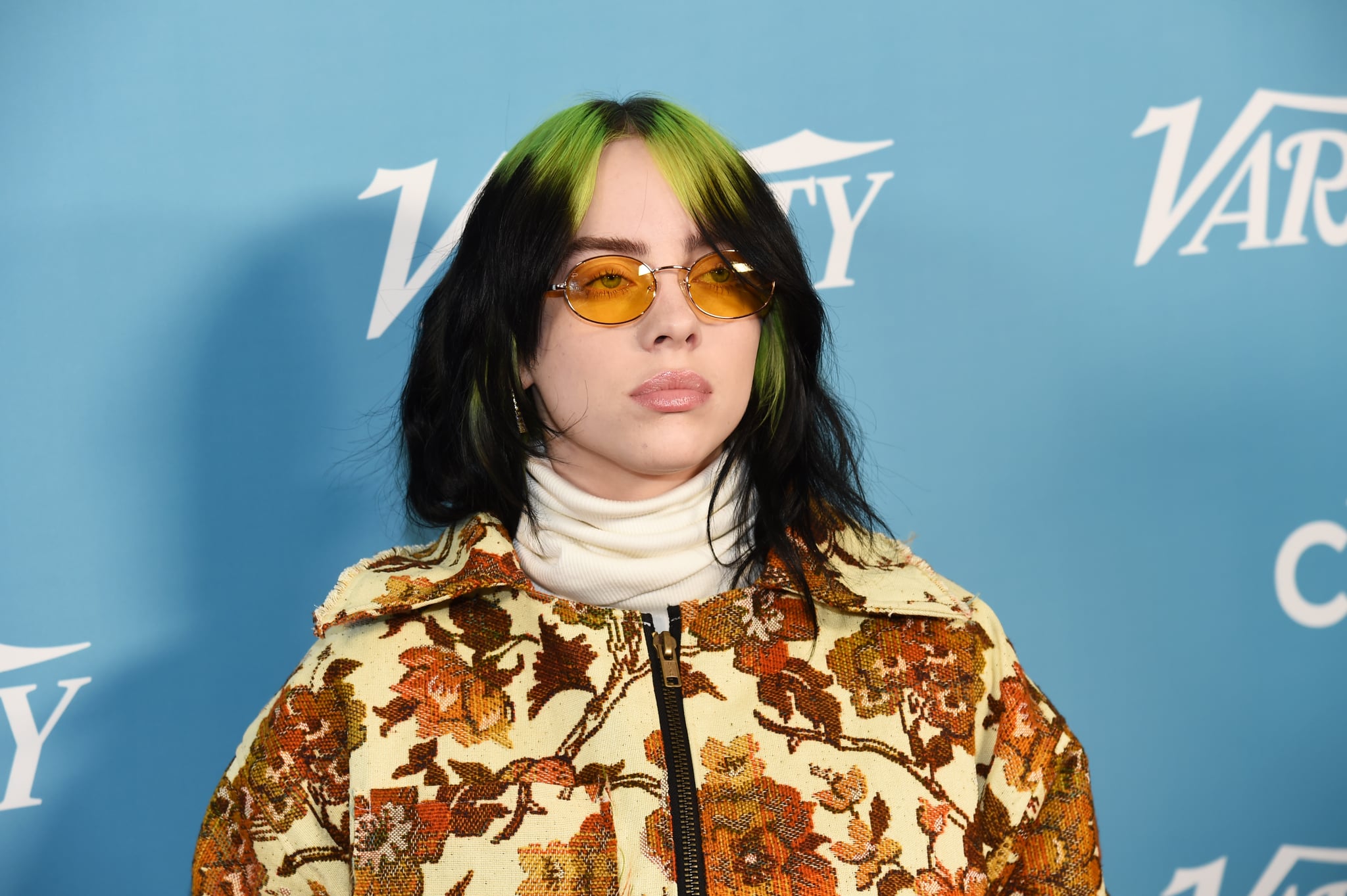 We can always count on Billie Eilish to keep it unwaveringly real, and she did just that in her first-ever American Vogue cover story interview. The 18-year-old musician opened up to the publication about her historic Grammys wins (ICYMI, she became the youngest artist to win awards in the four biggest categories) and the "rule-breaker" reputation she's earned within the music industry, while also reflecting on how much she struggled with body image throughout early adolescence before her meteoric rise to pop stardom.
"I just hated my body. I would have done anything to be in a different one," Billie recalled, adding, "I really wanted to be a model, really bad, and I was chubby and short." The "Bad Guy" singer admitted that she went through the stages of puberty "really early," developing boobs at the age of 9 and getting her period at 11. "My body was going faster than my brain," she told Vogue. "It's funny, because when you're a little kid, you don't think of your body at all. And all of a sudden, you look down and you're, like, whoa. What can I do to make this go away?"
"I had patience with myself. I didn't take that last step. I waited. Things fade."
These struggles with her appearance — combined with a hip injury that forced her to give up dance, a toxic group of friends, and a relationship that went south — led Billie to spiral into depression and go through a phase of self-harming. But for her, patience is what ultimately helped her pull through, and she hopes others going through similar difficulties can understand the importance of the virtue. "When people ask me what I'd say to somebody looking for advice on mental health, the only thing I can say is patience," she said. "I had patience with myself. I didn't take that last step. I waited. Things fade."

If you or, anyone you know, is seeking help to combat psychological disorders such as eating disorders, depression, and, but not limited to, anxiety – please be aware that are a number help centers available in the UAE. Through its highly trained staff of psychologists and psychiatrists, community mental health and wellness clinic Lighthouse Arabia has actively helped hundreds of women, children, and men overcome and cope with grief, stress, and psychological disorder triggers. For their full list of services, please click here.
Image Source: Getty / Sarah Edwards