Details About First Reported Reinfection Coronavirus Case
The First COVID-19 Reinfection Case Was Reported, but It Shouldn't Be Cause For Panic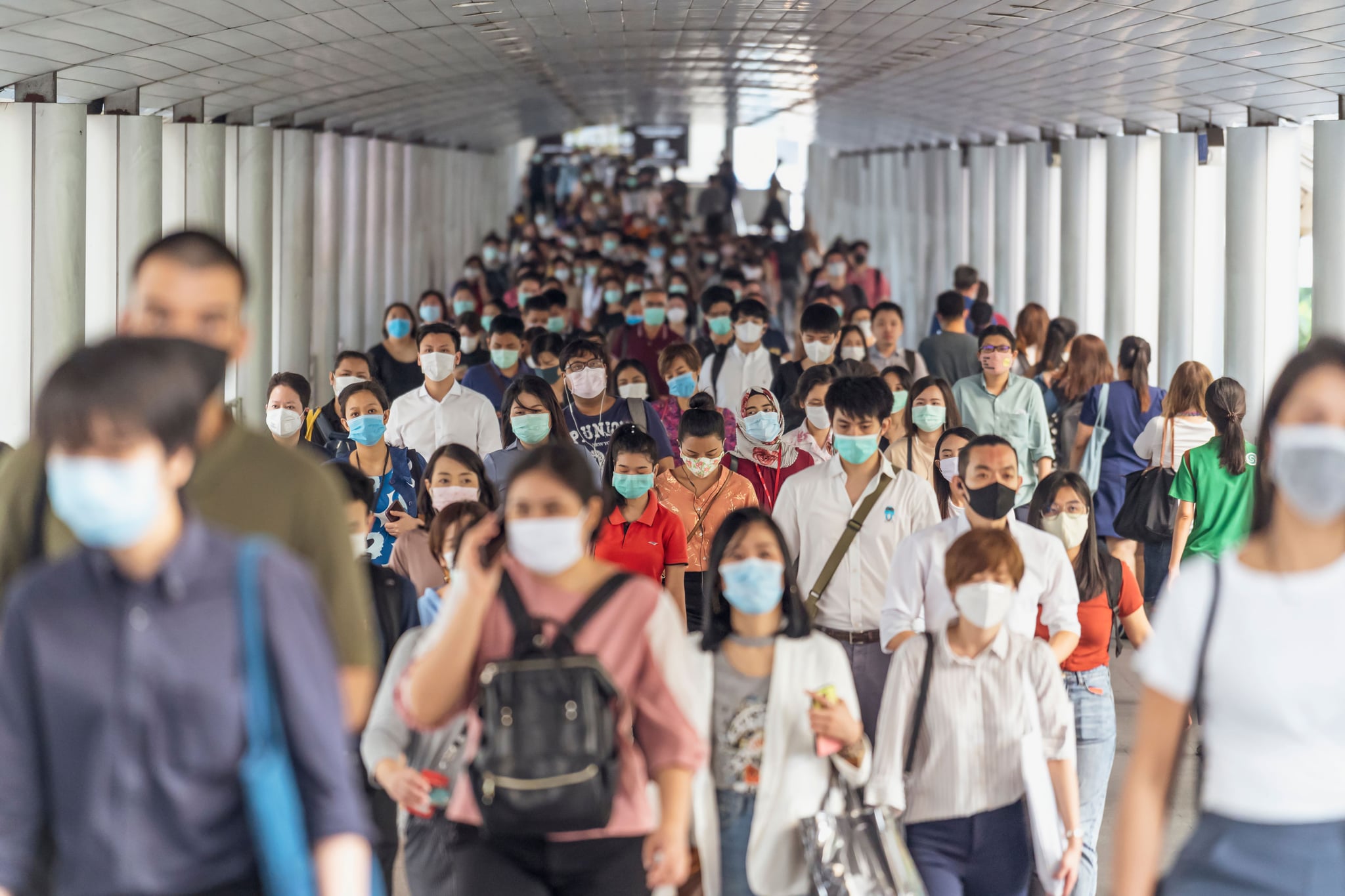 Scientists and doctors are still learning about the body's immunity to COVID-19, though they now believe that if someone has been exposed to the virus, this person may be immune for at least a few months due to antibodies and potentially longer because of white blood cells called T Cells and B Cells. They also deem reinfection to be rare. That being said, researchers at the University of Hong Kong reported the first confirmed reinfection case.
The man, 33, who was "young and healthy," had mild symptoms the first time — cough, fever, sore throat, and headache, according to Stat News — and his reinfection was discovered four and a half months later on Aug. 15 after he returned from Spain via the UK. Researchers said he probably got the strain circulating through Europe in July and August, and he had no reported symptoms the second time around.
It's been hypothesized that some people could test positive for weeks after recovering from the virus due to prolonged viral shedding. However, "our results prove that his second infection is caused by a new virus that he acquired recently rather than prolonged viral shedding," University of Hong Kong clinical microbiologist Kelvin Kai-Wang To, MD, said, according to The New York Times.
So, what does this all mean? Researchers think the strand of COVID-19 that this man got the second time was not tied to the first. The researchers say the findings also suggest COVID-19 could be reminiscent of common cold coronaviruses (which typically only provide immunity for three to six months and, at most, less than a year) and could circulate "even if patients have acquired immunity via natural infection or via vaccination."
However, Maria Van Kerkhove, an infectious disease epidemiologist and COVID-19 technical lead at the World Health Organization (WHO), said that we shouldn't jump to any conclusions with this Hong Kong case and that WHO is still reviewing it, Stat News reports. "What we are learning about infection is that people do develop an immune response, and what is not completely clear yet," she said, "is how strong that immune response is and for how long that immune response lasts."
Furthermore, Akiko Iwasaki, PhD, a professor of immunobiology from Yale University's School of Medicine, said the case should not cause concern. She tweeted some good news: this is a classic case of how immunity should work, and "while immunity was not enough to block reinfection, it protected the person from disease," she wrote (aka, he was asymptomatic the second time).
Here's more good news: the patient had "no detectable antibody at the time of reinfection but developed detectable antibody after reinfection," Dr. Iwasaki said, calling this encouraging. "This is no cause for alarm," she wrote, and more research on the range of reinfection needs to be done.
Click here for more health and wellness features, interviews, and updates.