How Often Should I Get Tested For COVID-19?
This Epidemiologist Explains When You Should Be Getting Tested For COVID-19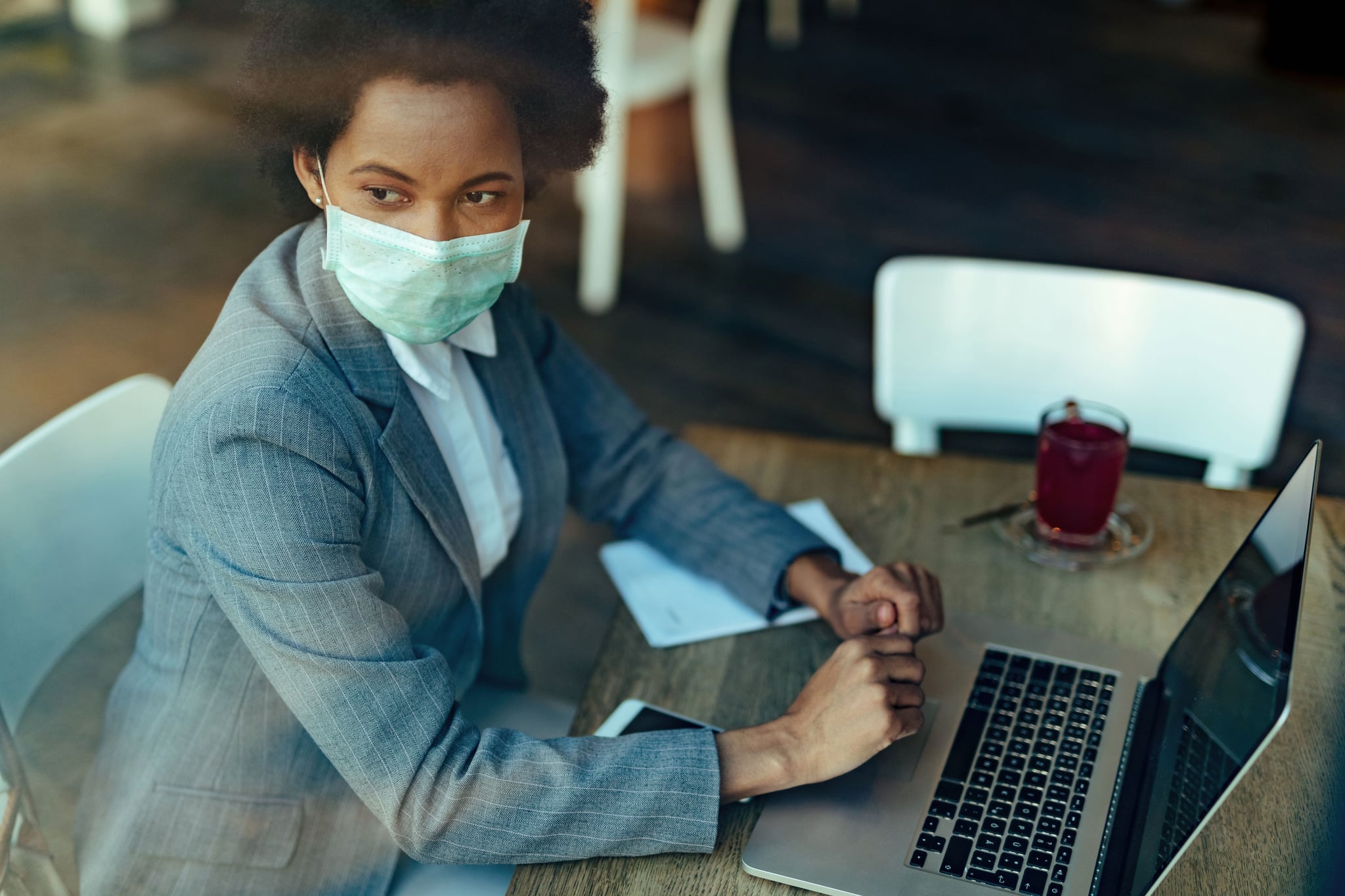 When the novel coronavirus (COVID-19) pandemic first spiked, there was minimal information and guidance on how to treat and prevent the contraction and transmission of the virus. Since then, we've learned that masks can protect both you and others from getting infected, washing your hands for at least 20 seconds is extremely important, and maintaining at least six feet between yourself and others when in social settings — such as going to the grocery store — can all help decrease the spread of the virus.
Because there have been numerous updates on testing for COVID-19 by state and local health departments, healthcare providers, and major organizations like the Centers For Disease Control and Prevention (CDC), you probably have questions surrounding if and when you should be getting tested. To provide you with more guidance, we reached out to I-Min Lee, MD, MPH, ScD, epidemiologist, professor of medicine at Harvard Medical School, and professor of epidemiology at the Harvard T.H. Chan School of Public Health.
When You Should Get Tested For COVID-19
"If you don't have symptoms, I'd recommend testing if you are in close contact with someone who has COVID-19," Dr. Lee told POPSUGAR. (Here is a list of COVID-19 symptoms.) If you have symptoms but it has not been confirmed that you have COVID-19, consult your healthcare provider who can advise you on whether or not you should get tested.
If you don't have symptoms and have not been in close contact with someone with COVID-19, it isn't necessary to be tested," she explained. Dr. Lee did note that you may need to get tested if you're traveling or your workplace or school, for example, have protocols in place for regular testing. The CDC recommends contacting your healthcare provider if you have symptoms of COVID-19 and want to get tested. If you have symptoms and do not or cannot get tested for whatever reason, the CDC strongly advises you stay home until your symptoms dissipate.
How Often Should I Get Tested For COVID-19
Although there's been an increase in the availability of COVID-19 tests, you should be judicious about getting tested, especially if you aren't displaying symptoms of COVID-19. Currently, there aren't clear guidelines on whether or not you should get tested if you want to visit friends and family, and we recommend consulting with your healthcare provider or local testing site before opting to get tested.
What to Do If You Test Positive For COVID-19
You shouldn't feel ashamed or embarrassed if you test positive for COVID-19 via a viral test. If you do have the virus, it's important you stay home from work, school, and other public places, the CDC stated. If you do have to go outside, avoid using public transportation and car services and make sure to wear a mask. Be sure to monitor your symptoms, stay hydrated, and get as much rest as possible.
If you don't live alone, self-isolate in a room not shared by others and try to reserve one bathroom for your use only, if possible, Laila Woc-Colburn, MD, FACP, FIDSA, associate professor and medical director of infectious diseases at Baylor College of Medicine, told POPSUGAR in a previous interview. This will help prevent the spread of the virus as droplets of salvia exit your nose and mouth whenever you sneeze or cough, and they can live on surfaces for extended periods of time. If you end up going into common areas, such as the kitchen, or are unable to have a bedroom and bathroom to yourself, be sure to thoroughly sanitize high-touch surfaces and the room when you're done using them.
If you have further questions about testing, we recommend following your local and state government's recommendations in addition to consulting your healthcare provider to determine the best options for you.
POPSUGAR aims to give you the most accurate and up-to-date information about the coronavirus, but details and recommendations about this pandemic may have changed since publication. For the latest information on COVID-19, please check out resources from the WHO, CDC, and local public health departments.

Click here for more COVID-19 updates, features, and interviews.