POPSUGAR Interview: The Body Coach, Joe Wicks
You'd Never Guess What Joe Wicks' Favorite Middle Eastern Dish Is Or, How He Keeps His Skin Silky Smooth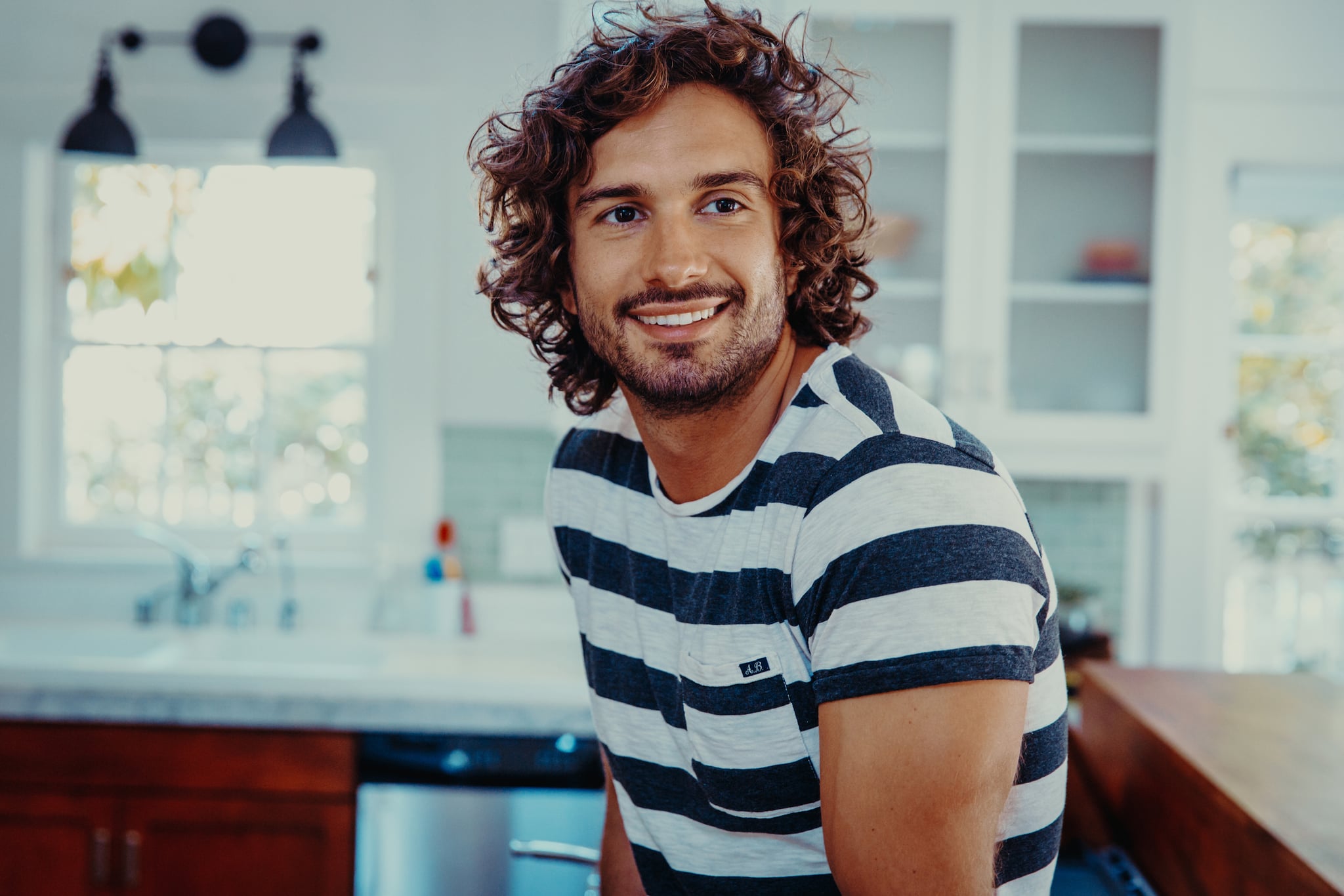 In light of the Dubai Fitness Challenge, we had a chat with renowned health and fitness star, Joe Wicks, a.k.a, The Body Coach. The British social media sensation, who's known for his high-profile celebrity clientele (*cough*, Adele, *cough*), spent last weekend in Dubai, attempting to break his own world record for hosting the largest high-intensity interval training (HIIT) class. Though he didn't manage to break it this time around, we got his expertise on the best pre-brunch workouts, his new book, and discovered his favorite Middle Eastern food.

What first got you into healthy eating and exercise?
I've always loved exercise and been active my whole life, whether that was playing football, karate, or tennis. I've always loved sport. Healthy eating though came to a lot later. During my childhood, it was always 'buy one, get one free' in the supermarkets and I'd eat chocolate, sweets, and crisps and, that's because my mum wasn't into cooking. It was when I finished university that I started to enjoy cooking. I was about 20-years-old when I started cooking on Instagram and really enjoyed that journey and, now, I love inspiring people to do the same.
How did 'Lean in 15' come about?
It was actually a hashtag for my first ever video on Instagram. When Instagram started to allow video uploads, they gave a 15 second time limit. So, I thought, I'll show how to cook a healthy lean recipe in 15 minutes in a 15-second video. And that was how the hashtag was born. I'm really proud of that idea.
What's the ideal pre-brunch workout for people in Dubai?
I went for brunch here once and, I was amazed by how much was food and drink was on offer! I think the best pre-workout for all that indulgence would be a HIIT workout. It's really a great way to burn a lot of energy in a short time. Try getting in 30 - 35 minutes of burpees or squats, be it at home or at the gym, and then you can enjoy your brunch hopefully without doing as much damage.
What's your favorite Middle Eastern dish?
I love Lebanese food like tabbouleh. I do want to try more Middle Eastern dishes though.
What's the one ingredient you can't manage without?
Coconut oil. I love the taste of it and I love cooking with it. I also use it on my skin. It's a great moisturiser.
How have you maintained your healthy lifestyle since becoming a father?
It's definitely much more challenging because my routine is so up in the air. Sometimes my daughter wants to go out and play, and sometimes she just wants to sleep. So, I try and keep consistent and do the same thing – just healthy cooking at home and working out five days per week. I haven't got a dad bod just yet!
Tell us more about your upcoming book "Wean in 15"
So, my first two books were called "Lean in 15" and "Veggie Lean in 15."' My new one, "Wean in 15", comes out in April next year and, it's about weaning babies from milk onto solid foods. I was really nervous and unconfident about what to give my daughter after she was born. But, I really enjoyed learning what lovely little recipes she could have instead of milk. And now, I'm looking forward to doing it again, soon. It'll be a helpful book for me and for other parents.
What do you think is the most effective way to inspire people to change their relationships with food as well as exercise for the better?
For me, the most effective way has been social media. Everyone's attention is on social media. If I can inject their feed with a workout or a healthy recipe, it's a positive thing.

How can those looking to adapt to a healthier lifestyle keep up the momentum and avoid slipping back to their old habits and bad ways?
It comes down to reminding yourself about how good you feel when you exercise. Even if it means keeping a journal or a diary to do so. If you've had a bad day or, if you're feeling stressed or in a low mood, energy-wise, remind yourself that exercise will always make you feel and sleep better. It's not always about what number you want to weigh or about looking a certain way, the most important thing is your mental health. Focus on that and, the physical stuff will follow.
What is your go-to meal when you're short on time?
A quick stir fry or an omelette. I love omelettes with cheese and vegetables. They're quick and easy and, include lots of healthy protein and fats.

What's the funniest thing that's happened to you lately?
Being with my daughter, Indie. She always pulls the funniest faces. She's the source of most of my happiness. I love being with her.