Justin and Hailey Bieber Talk Depression on Facebook Watch
Justin Bieber on His Experience With Depression: "People Look at It Like a Weakness"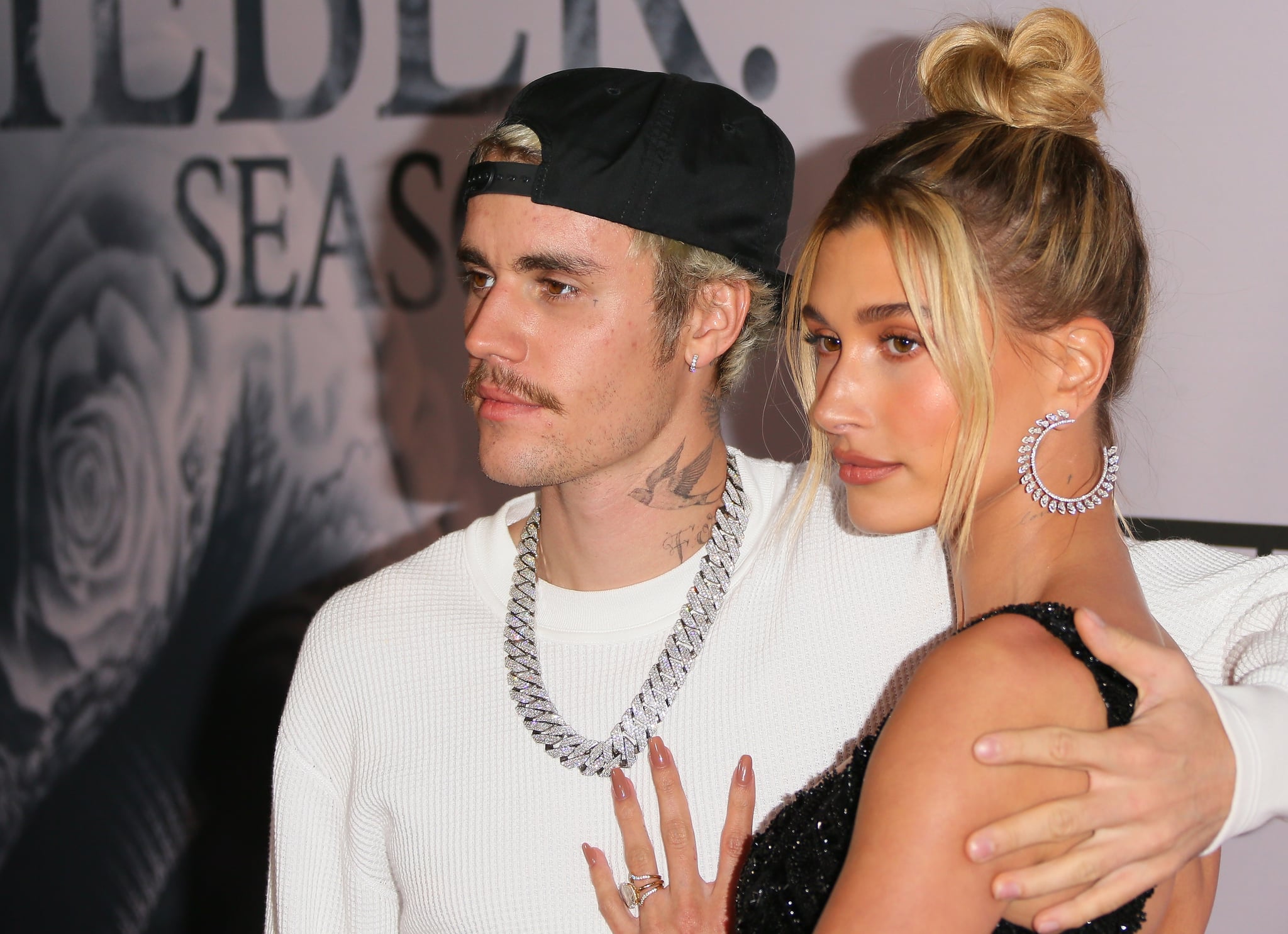 Justin and Hailey Bieber are the hosts of new Facebook Watch show, "On Watch With the Biebers," and they're using the up-close-and-personal platform to address the stigma around mental health — and Justin's own experience with depression.
In the latest episode, while the couple tag-teamed a delicious-looking pasta dinner, Hailey talked about the two factors that seemed to make the biggest difference for Justin's mental health. "The biggest thing I saw was when you got on the proper antidepressant," she said, adding that Justin and his doctor had since determined the medication was no longer needed. "When that happened, and when you changed your diet."
Justin elaborated, "I cut sugar pretty much out [of my diet] and since then . . . I feel like I'm not depressed." Research has shown that added sugars in particular may be linked to depression. And both Justin and Hailey agreed that seeing a therapist had helped as well. "I think you've learned a big lesson of having that person," Hailey said.
"Having help doesn't mean you're weak," Justin added. "It just means . . . you care about yourself and you care about those around you, and you want to be a healthy individual." In general, he said, "A lot of people struggle with depression, and people look at it like it's a weakness."
When you're in a relationship, Hailey said, "that person isn't . . . it's not up to them to save you. It's not their job to fix you. You gotta want to do that on your own." That doesn't mean a partner can't support your mental health journey, though, and Justin told Hailey candidly how much her help meant to him throughout his struggles. "When you tell me that you're proud of me, it means more than anybody else," he said.