Michelle Obama Discusses Mental Health During the Pandemic
Michelle Obama Opens Up About Experiencing "Low-Grade Depression" During the Pandemic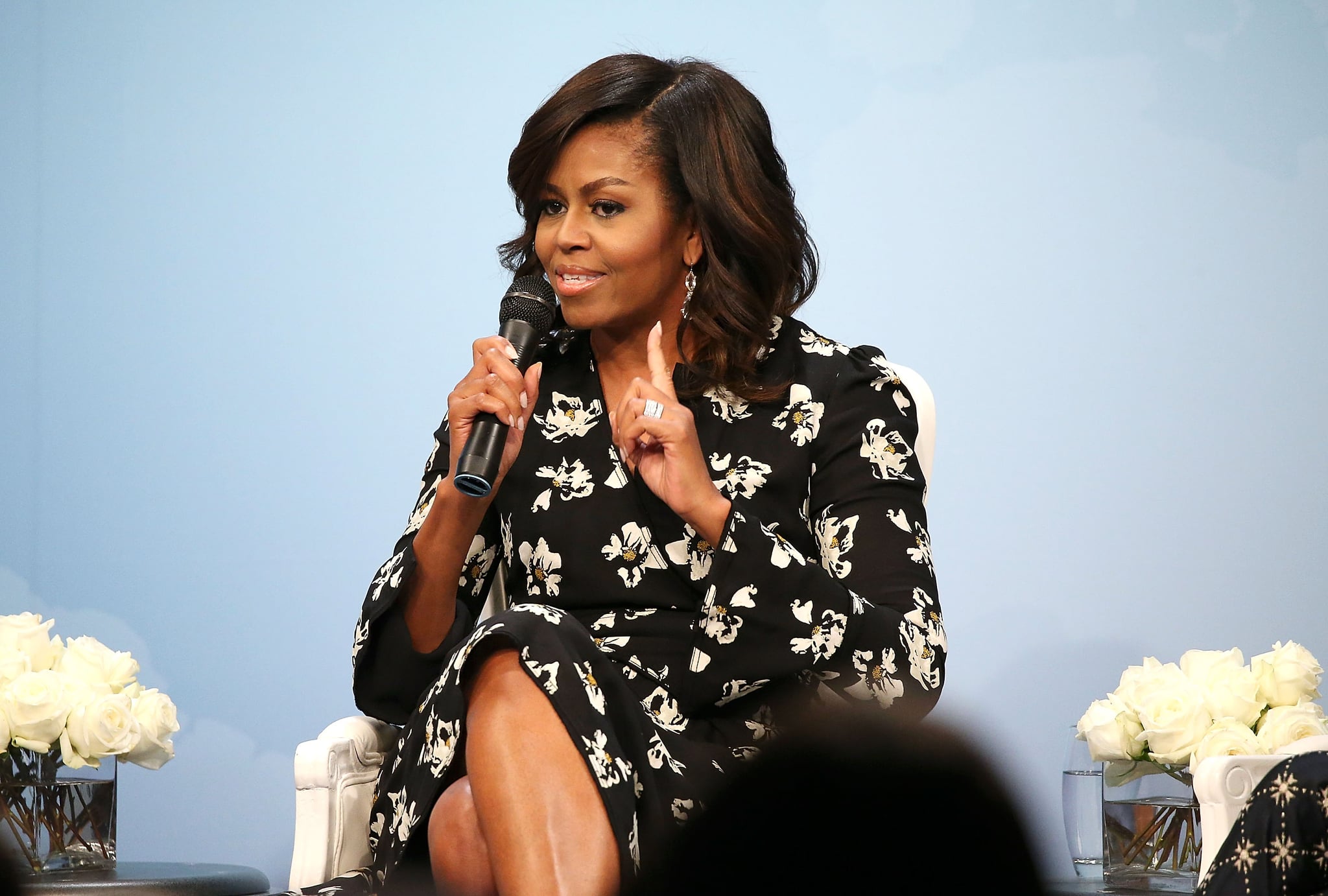 Michelle Obama is also learning how to manage the emotional highs and lows brought on by the ongoing pandemic and period of racial unrest. In the second episode of The Michelle Obama Podcast featuring her longtime friend, journalist Michele Norris, the former first lady candidly spoke about the state of her mental health during this difficult time. "Spiritually, these are not fulfilling times," she said.
Though these certainly aren't the first unusual circumstances Michelle has weathered, she previously relied heavily on a routine, which of course has been disrupted these past few months. Michelle said, "For Barack and I, we've lived outside of the norm of regular life for quite some time, and what we learned early on in the White House is that in order to stay sane and feel like the human that you once were, you have to have a schedule and a routine that's pretty lockstep."
"I've gone through those emotional highs and lows that I think everybody feels."
Michelle went on to share how her sleep and exercise schedules have suffered lately. "I'm going to bed a little bit later, and I'm waking up in the middle of the night cause I'm worrying about something or there's a heaviness," she said. "I try to get a workout in, although there have been periods throughout this quarantine where I just have felt too low. I've gone through those emotional highs and lows that I think everybody feels, where you just don't feel yourself. There's been a week or so where I had to surrender to that, and not be so hard on myself, and say, 'You know what? You're just not feeling that treadmill right now.'"
Michelle described feeling "out of body" and "out of mind" as a result of the onslaught of disheartening news. She explained, "I know that I am dealing with some form of low-grade depression — not just because of the quarantine, but because of the racial strife. Just seeing this administration, watching the hypocrisy of it, day in and day out, is dispiriting." Michelle later added, "I'd be remiss to say that part of this depression is also a result of what we're seeing in terms of the protests, the continued racial unrest that has plagued this country since its birth . . . It is exhausting. It has led to a weight that I haven't felt in my life in a while."
Ultimately, Michelle has given herself permission to feel those feelings, while also turning to her family for support and pockets of joy. "I have had to kind of give myself that: those days, those moments. But for the most part, staying in a routine, getting a workout in, trying to get outside; schedule has been key and having a regular dinner time," she said. "I'm finding that in quarantine, we look forward to that."
Click here for more health and wellness news, features, and interviews.