New Apple Watch OS 7 Dance and Fitness Features
If You Love Dancing For Fitness, Good News! You Can Now Use Your Apple Watch to Track It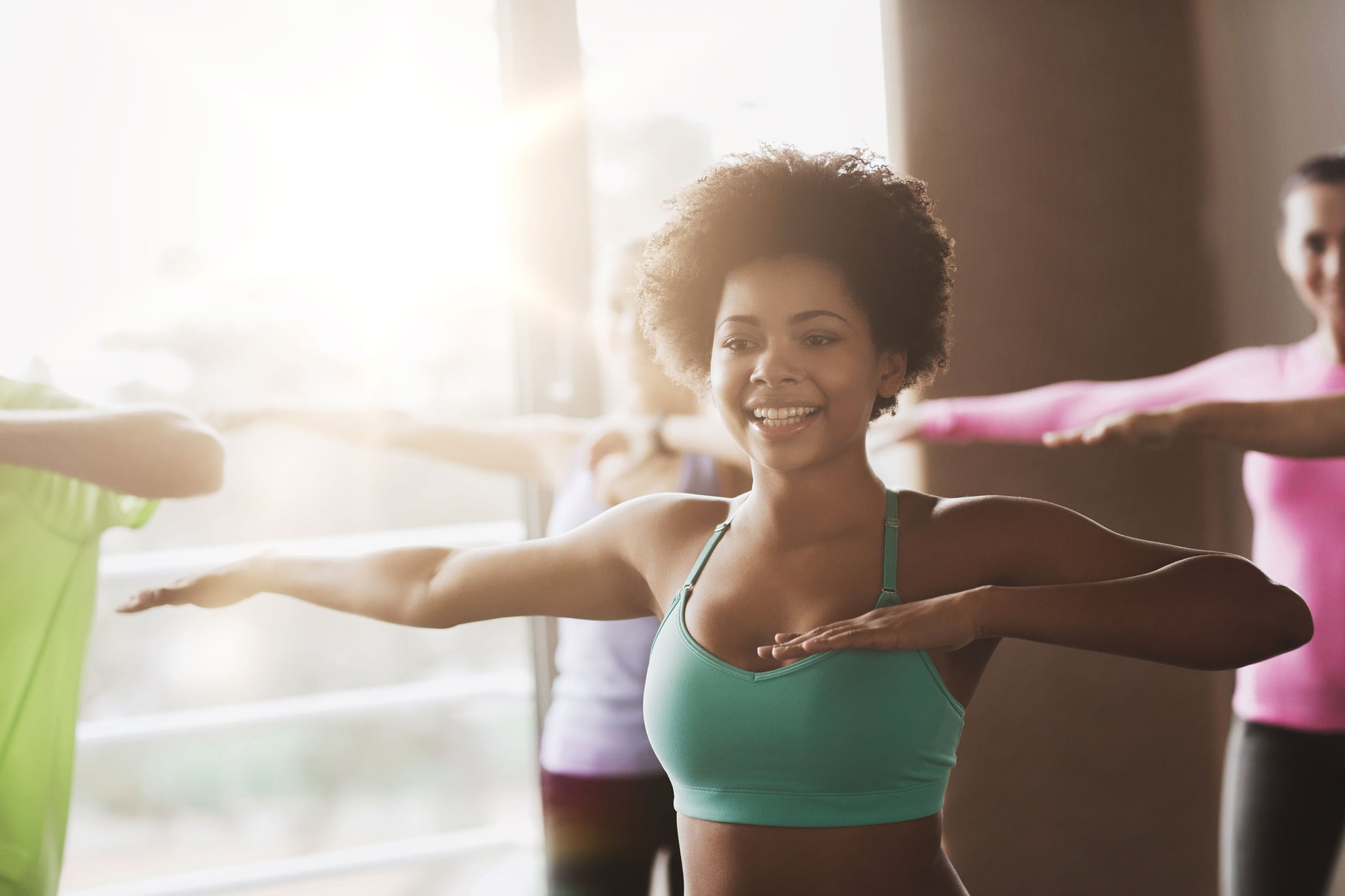 Like to dance? The new Apple Watch Operating System (OS 7) is coming in the fall, and if you love using your Apple Watch to track your workouts and activity level, you'll now be able to track dance workouts! Whether you're into dance cardio, hip-hop, Latin (like Zumba), or Bollywood, you can now get more accurate credit for this type of movement.
POPSUGAR spoke with Julz Arney from the Fitness Technologies Team at Apple. She explained that by the fall, there will be 20 different workouts you can choose from in the Workout App. Their team has done testing to build algorithms to understand the specific movements you're doing to give you the most accurate calorie credit.
Arney said that when you go into the Workout App and choose a specific workout, such as an outdoor run or open water swim, sensors that aren't on all day are fired up, such as GPS, the gyroscope (the sensor that tracks velocity), and persistent heart rate monitoring, all of which collect real-time data to give credit for the work you're doing.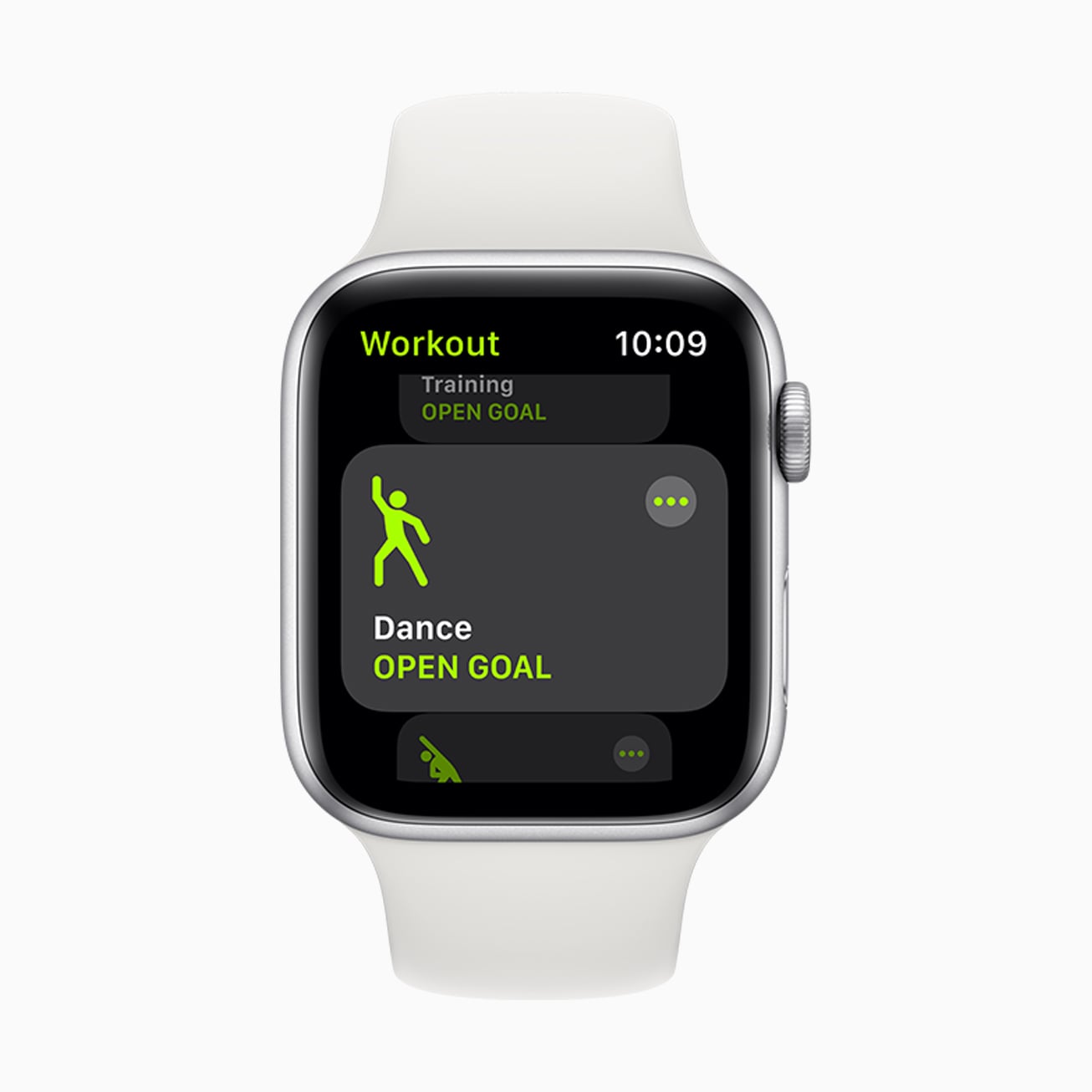 Before Apple Watch OS 7, you could go into the Workout App, scroll down to "add workout," and choose dance from that list. But only a general algorithm is used, with the calorie count similar to a brisk walk, so it's not as accurate as this new algorithm.
To create this new dance algorithm, Arney explained that we know our arms aren't always repetitive or predictably in sync with our legs (like with walking or running), so tracking this movement posed a unique challenge. To correctly calculate how many calories you burn from dance, Apple Watch uses "advanced sensor fusion," combining data from the heart rate sensor and inputs from the accelerometer (a sensor used to detect movement) and the gyroscope.
This accounts for the unique challenges of measuring different body-to-arm motions typical with dance, Arney explained. So even if your feet are planted and you're only doing some funky arm movements, or your hands are on your hips and you're moving your feet, or you're moving your whole body, this new dance algorithm understands that and credits you the right amount of calories.
If you can't wait to try out this new dance workout feature, Apple Watch users (for Series 3 and later) have the option of getting the beta version of Apple Watch OS 7, which was released on August 10. The beta version is for testing purposes, so users can report bugs before the actual software is released in the fall. Here are some of our favorite dance workout videos you can follow along to that will get your heart pumping and bring a smile to your day!
Click here for more fitness features, tips, and interviews.