24-Carat Gold Burger Maison Rouge Dubai
You Can Devour a 24-Carat Gold Burger ... in Dubai, of Course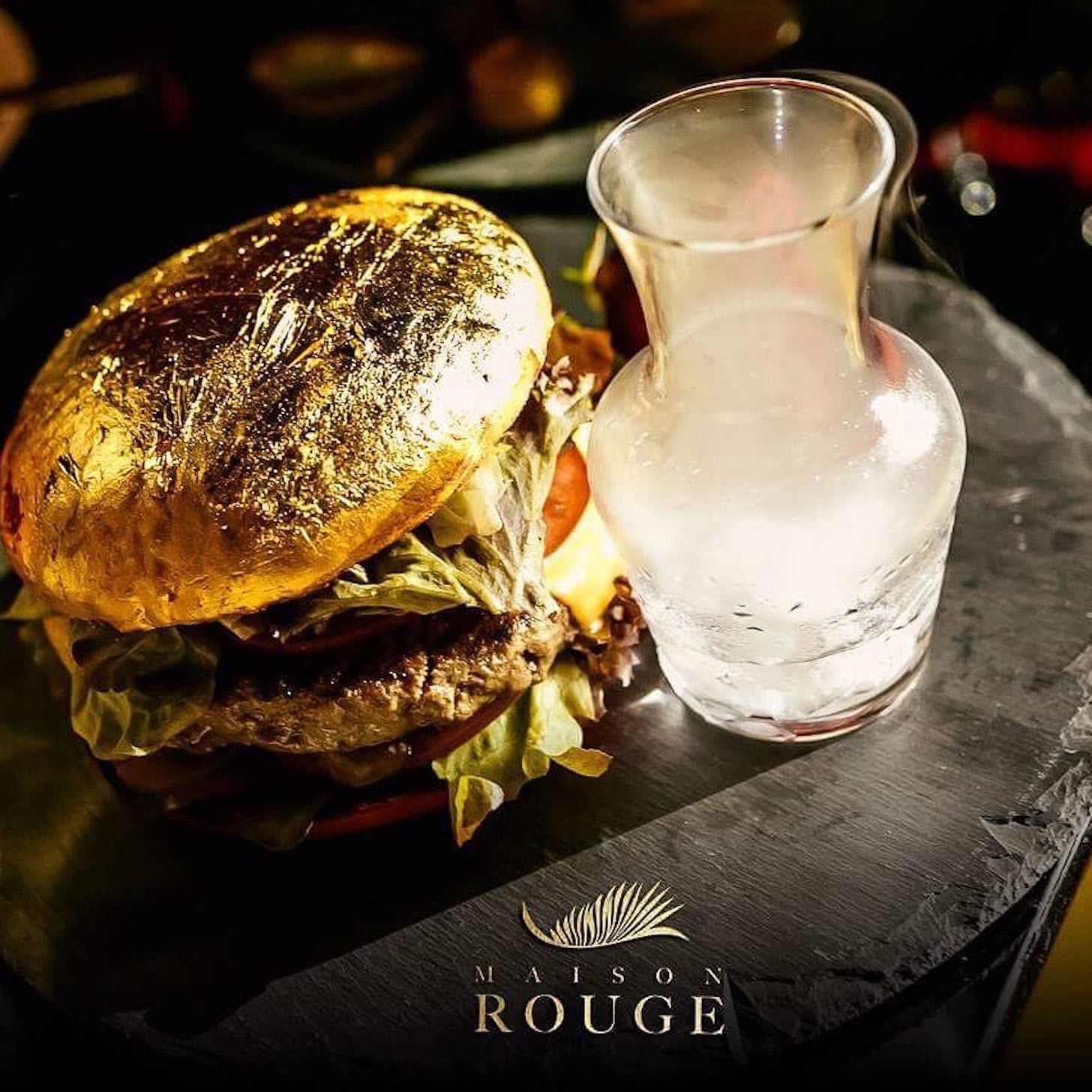 Dubai Serves up A 24-Carat Gold Burger, Because YOLO
Burgers are getting a lot more decadent nowadays. With toppings such as fois gras, fresh lobster, truffles and even caviar, there's nothing that's too deluxe to go between the bun. But…gold?
At one Dubai restaurant, that's a thing. Maison Rouge (French for 'Red House') in the Conrad Hotel on Sheikh Zayed Road, is serving up an edible gold frosted burger.
The 300g Angus beef patty (equivalent to two large ones) is topped with fresh tomatoes, crispy greens, melted cheese and the chef's 'secret sauce recipe,' reports Arabian Business.
All this doesn't surprise us. However, the bread is where the funk and extravagance is at. The bun is made with homemade red velvet and then frosted with 24-carat edible gold.
Wowzer.
Naturally, it'll cost you to indulge; it's $100 (AED365), so there's no mistaking this for a fast food counterpart (although we love those). The good news is it's big enough to share.
This is not the first time we've seen gold offered in our food. During the Eat the World DXB festival between February 23-25, a 4-patty Wagyu beef, truffle cheese burger topped with a seared ethical duck foie gras, saffron mayonnaise and blackberry ketchup…oh, and a brioche, 24 carat gold leaf buns, was being sold at The Roadery at Burj Park, and it cost a hefty AED230.
It's not just food that has gotten the gold treatment. Earlier this year, Armani Hotel in Burj Khalifa served up 23 carat gold flakes in its cappuccinos at their Armani/Lounge for AED75 ($20).
What can we say? It's Dubai. YOLO!