5-Year-Old Abu Dhabi Chef Jehan Razdan
This 5-Year-Old Abu Dhabi Chef Proves It's Never Too Early to Pursue Your Passion
Those attending the 10th Sharjah Children's Reading Festival were in for a sweet treat when a known YouTube chef gave a live cooking class.
Chef Jehan Razdan isn't just another accomplished female in the kitchen – she's a five-year old Indian girl living in Abu Dhabi. With a YouTube cooking that's got almost 24,000 followers and a cooking show that's aired on TV every Friday at 10 p.m. on Flowers International Channel, she's a mini star!
The little MasterChef has mega stage presence. She is known for entertaining her audiences by singing and telling stories on her show while calling out cooking instructions without missing a beat.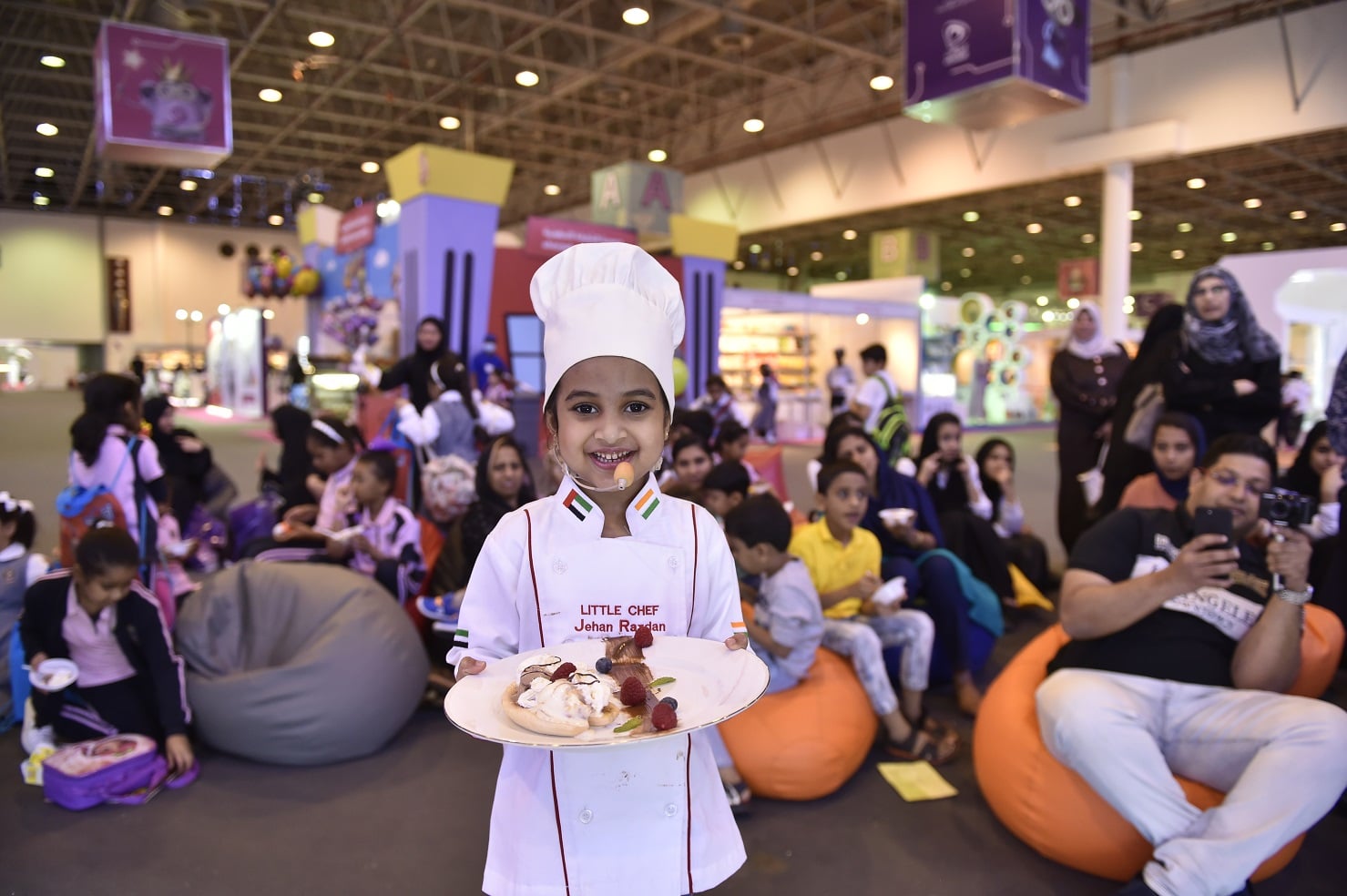 As chef Razdan is only five, on her YouTube cooking channel, with the catchy name, Jehan's Kitchen, Razdan and her mother work together, speaking a mixture of Malayalam (an Indian language spoken by the people of the Kerala) and English.
On her show, the young cook often instructs her mother on what to do. It's cute and engaging for children and parents alike. On one memorable episode, called 'Back to School,' they make granola bars and pink hummus as snacks.
Razdan's likable personality kept audiences captivated at the Sharjah Children's Reading festival, where she was seen holding up an apple as she began to tell the tale, starting with the classic line, "once upon a time," of Isaac Newton. When an apple fell down on his head, he began to question why it fell down instead of going up, thus discovering the theory of gravity.
Smart and a good cook! Razdan is definitely going places.